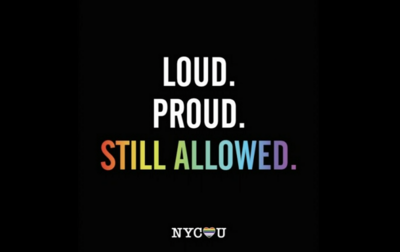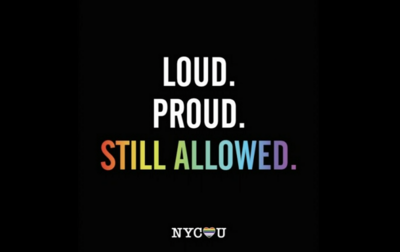 How advertising can help drive acceptance 

Welcoming diversity in all its forms means we get to hire the best people anywhere, whoever they are.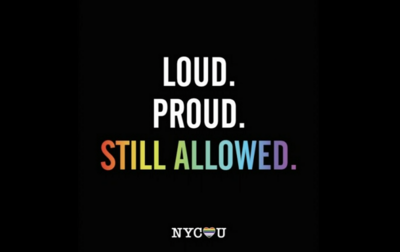 "Loud. Proud. Still Allowed." 
That's the message coming out of New York City's new ad campaign running in Florida fighting back against their "Don't Say Gay" law, and it's the kind of message we hear and share at Mediaocean too. 
New York City Mayor Eric Adams recently invited Floridians to move to the Big Apple. His invitation is in response to the controversial new Florida law – known as the Parental Rights in Education bill – which limits how gender identity and sexual orientation can be taught to young children.
Creative ads, digital billboards, and social media posts are now on display in Jacksonville, Orlando, Tampa, Fort Lauderdale, and West Palm Beach, all designed as a strong rebuke of the legislation. Critics call the bill "Don't Say Gay" because in addition to limiting how teachers can address gender and identity, it outright bans discussion on the topics in kindergarten through third grade.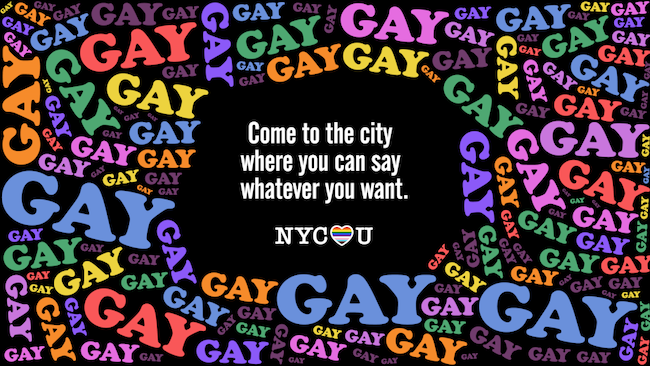 During a press conference announcing the campaign, Kalima McKenzie-Simms, the LGBTQ Programs Manager for the NYC Department of Education, described her personal experience while growing up: 
"I was forced to live with shame because I thought something was wrong with me. Because no one was allowed to talk about it. That's not how any young person should grow up." 
I couldn't agree more and shared my personal story on our blog in a post titled, What DE&I means to me.
In a study that compared adolescents in the United States to other countries, we see that American youth are nine times more likely to become pregnant than the Netherlands, ten times that of Japan, and four times that of France and Germany. For one of the most powerful countries in the world, the United States falls far behind other countries in sexuality education and safe-sex practices. 
The Human Rights Campaign (HRC) released a report in 2015 about the need for comprehensive sexuality education for youth in America; their research shows that members of the LGBTQ+ community are more likely than their heterosexual peers to: engage in sexual activity at an earlier age, have multiple sexual partners, and have sex while under the influence of alcohol or other drugs. 
Not only does this law put the physical health of LGBTQ+ youth in danger, it also has a detrimental effect on their mental health. The Trevor Project conducted a study in 2019 that found that LGBTQ+ youth were more than four times more likely to attempt suicide than their heterosexual peers. Having a safe-space at school lowered that statistic by 35%. 
Here at Mediaocean, it's not enough for us to have diverse representation throughout all levels of the organization. Our true strength is giving every team member space in any conversation and helping create meaningful change in our communities. We value all voices, perspectives, ideas, and concerns. We encourage all to be curious, challenge beliefs, and be courageous in action. It's good for our team, and welcoming diversity in all its forms means we get to hire the best people anywhere, whoever they are. Diversity is good for our people, and our people are our greatest asset. 
We're proud to promote the development of people of diverse cultural backgrounds and amplify causes of importance to the LGBTQ+ community. We love having our global headquarters in NYC and are happy to use our platform to acknowledge this very courageous and important ad campaign. The tolerance and inclusiveness that's core to our company is why I and so many of our team members love it here at Mediaocean. We can be "gay," we can say "gay," and we are proud to use our voices to support each other.  
Charlie Alfarah, M.Ed. is Sr. Manager, DE&I at Mediaocean.