Reassessing the state of play in advertising and media
Research conducted through TechValidate in March and April 2022 finds post-cookie identity and cross-channel planning are biggest issues for marketers, according to 600+ leaders at brands, agencies, media providers, and tech companies.
The largest share of respondents (26%) say non-cookie methods such as media mix modeling will be the most impactful tech innovation for advertising this year
60% of marketers are confident in the viability of cookieless solutions
The greatest concerns for marketers include the decline in ability to measure effectiveness (24%) and talent retention (21%)
 
These are just a few of the key insights from this survey assessing the state of play in media and marketing for H1 2022.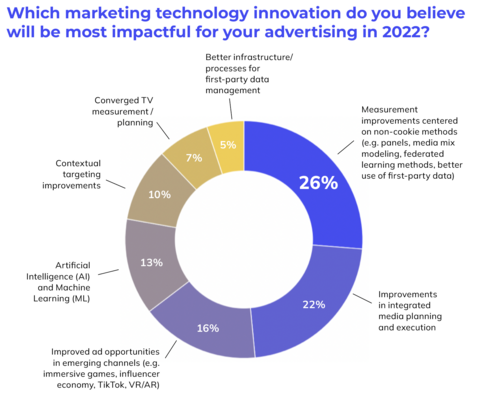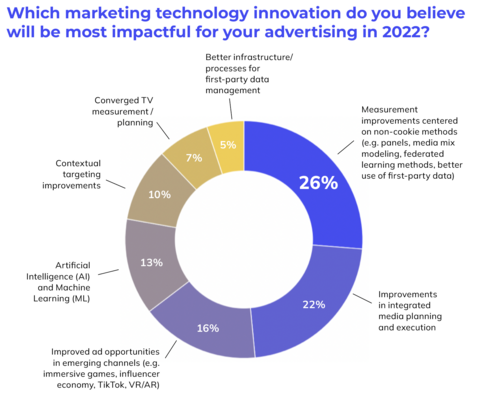 Download the report
Fill out the form to see how marketers are addressing key trends for the rest of the year, including access to the right talent, excitement about converged TV opportunities, and the need to improve cross-channel planning.
Thank you for your interest. Someone on our team will reach out to you shortly.