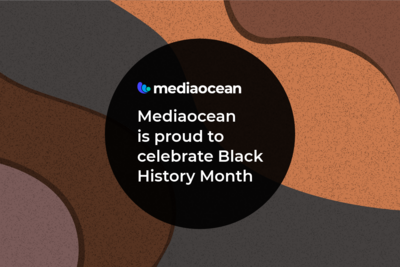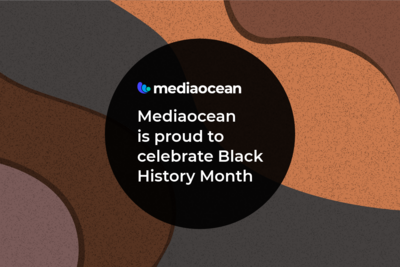 Black history month 2022: Unsung heroes

Our affinity group, Black employees at Mediaocean (BeMO), would like to call your attention to some lesser known – though no less accomplished and significant – historical figures.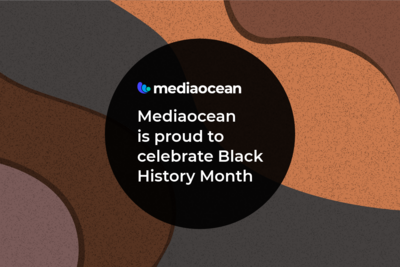 Each historical figure – with names linking to Wikipedia bios – is presented in a "Who, What, When" format, along with a brief description of their impact on daily life. Special thanks to Customer Experience Analyst and BeMO Co-Lead Nydia Ferguson and Client Support Specialist AJ Harris for their invaluable help in organizing this celebratory post!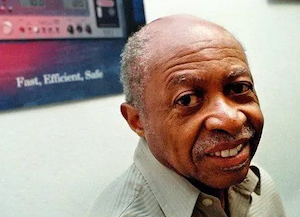 Who:
Roy L. Clay
Born: 1929
What:
Inventor and computer scientist
When:
1965 – Played a significant role in the development of Hewlett-Packard and Silicon Valley as we know it today
1966 – Oversaw the team the developed the 2116A computer
1976 – Elected Vice Mayor of Palo Alto, CA
Impact on daily life:
Some call Clay the "Godfather of Black Silicon Valley" because of his contributions to the field. He was involved with local politics, and was the first African American to join the city council of Palo Alto. In 2002, Clay was elected by the African American Museum and Library at Oakland as one of the most important African Americans working in technology.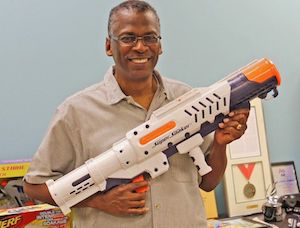 Who:
Lonnie Johnson
Born: Oct 6, 1949
What:
Inventor of The Super Soaker and designer of N-Strike Nerf Products
When:
1986 – US Patent made for the first soaker
1990 – First version released as the Power Drencher
1992 – Drencher redesigned and rebranded as the Super Soaker that we know today 
Impact on daily life:
Johnson's inventions have created fun summer experiences generations of children have grown to love and enjoy.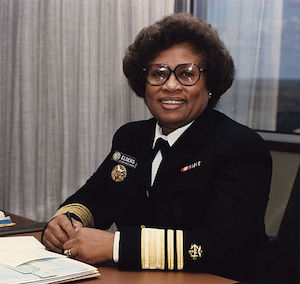 Who:
Jocelyn Elders
Born: Aug 13, 1933
What:
15th Surgeon General of the United States
When:
1960 – M.D. degree
1967 – M.S. in Biochemistry
1993 – Surgeon General from September 8, 1993 – December 31, 1994
Impact on daily life:
Jocelyn Elders became the first black Surgeon General in 1993. She used her position to talk about sex education and drug addiction in a way that cut through sound bites and addressed people's real lives. Ever the trailblazer and forward thinker, Elders drew fire (as well as censure) from the Clinton administration when she suggested that legalizing drugs might help reduce crime. She suggested the idea should be studied in December of 1993. In 1996, California became the first state to legalize medical cannabis, sparking a trend that spread to a majority of states by 2016. In 2012, Washington and Colorado became the first states to legalize cannabis for recreational use.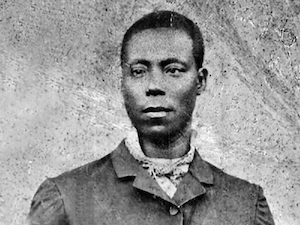 Who:
Thomas L. Jennings
Jan 1, 1791 – Feb 13, 1856
What:
Inventor of "dry scouring" cleaning
First African American to hold a patent in the United States
Businessman
Founder and trustee of the Abyssinian Baptist Church
Abolitionist
When:
1821 – Received patent for chemical based solution used to clean cloth known as "dry scouring."
Impact on daily life:
Thomas's invention of the chemical mix used for professional dry-cleaning has been winning the war on stained clothing for 200 years.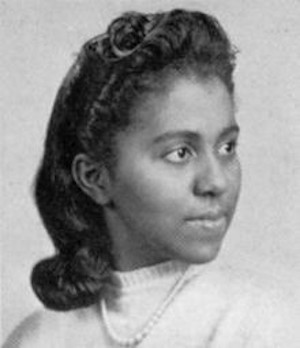 Who:
Dr. Marie Maynard Daly
Apr 16, 1921 – Oct 28, 2003
What:
First African American woman to receive a Ph.D. from Columbia University
First African American woman to receive a chemistry Ph.D. in the United States
Biochemist
Associate professor of biochemistry and of medicine at the Albert Einstein College of Medicine at Yeshiva University
When:
1988 – Established a scholarship for African American chemistry and physics majors at Queens College.
1999 – Recognized by the National Technical Association as one of the top 50 women in Science, Engineering and Technology.
Impact on daily life:
Dr. Daly's contributions to the research of: the chemistry of histones, protein synthesis, the relationships between cholesterol and hypertension, and creatine's uptake by muscle cells gave science a better understanding of the body's relationship with food. One of Dr. Daly's biggest finds was the relationship between high cholesterol and clogged arteries. Dr. Daly was the first to establish that hypertension was a precursor to atherosclerosis and first to identify a relationship between cholesterol and clogged arteries. Her findings are viewed as an important discovery in understanding how heart attacks occur.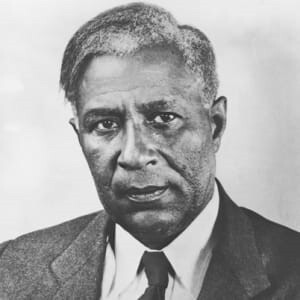 Who:
Garrett Morgan
Mar 11, 1877 – July 27, 1963
What:
Entrepreneur, Inventor, Machinist, Part-time Cosmetic Chemist
When:
1909 – Invented a chemical hair straightening product initially intended to improve the modern sowing machine.
1914 – Patented a breathing device then known as the "Safety Hood" which later became the prototype and precursor for the gas masks used during World War I.
1923 – Acquired patents for his traffic signal invention (a rudimentary version of the modern three-way traffic light) in the United States, Britain and Canada, but eventually sold the rights to General Electric for $40,000.
Impact on daily life:
Though Garrett and his brother were not initially given credit for the heroism they displayed during the Cleveland Tunnel Explosion of 1916, the brothers were able to save the lives of two people and recover the bodies of four others thanks to the use of Garrett's Safety Hood. Garrett's invention allowed both men to enter the burning tunnel while breathing clean air to search for survivors.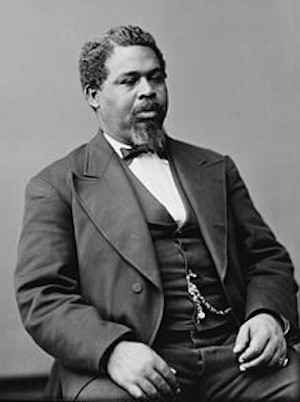 Who:
Robert Smalls
Apr 4, 1839 – Feb 23, 1915
Born into slavery in Beaufort, South Carolina
What:
Politician, Publisher, Businessman, Maritime Pilot
When:
1862 – Commandeered a Confederate transport ship, which held 16 enslaved Black Men, Women, and Children from Confederate controlled waters, then piloted the ship to Union-controlled enclave where it became a Union warship, and they were freed. His efforts convinced President Lincoln to accept African-American soldiers into the Union Army.
1868 – Elected to the South Carolina House of Representatives. Introduced the Homestead Act and introduced and worked to pass the Civil Rights bill in 1870.
1874 – Elected to the United States House of Representatives, from 1875 to 1879 and 1882 to 1883 he served South Carolina's 5th Congressional district, and from 1884 to 1887 he served South Carolina's 7th Congressional district.
Impact on daily life:
Robert Smalls authored state legislation providing for South Carolina to have the first free and compulsory public school in the United States. Fought against the disenfranchisement of black voters across the South. Purchased his former master's house in Beaufort which remained in the Smalls family until 1953. It's now designated as a National Historic Landmark.