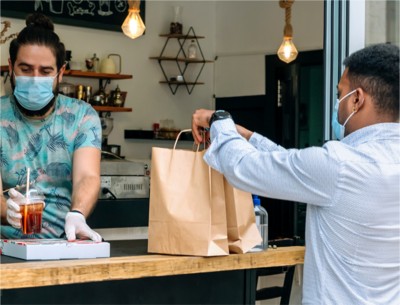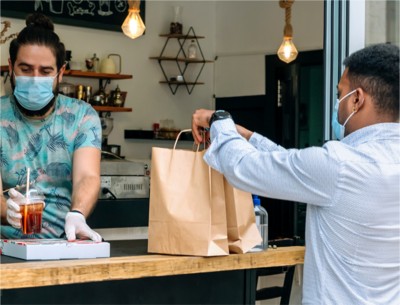 Three ways marketers have become agile during COVID-19

Throughout the first weeks of COVID, we're seeing the positive results of agility and flexibility – it's agile on a whole new level.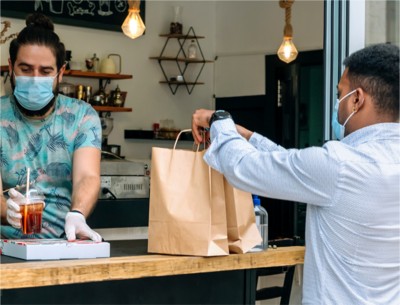 In the space of a few weeks, media, the economy and life has fundamentally changed – and once again, we're starting to see the best in each other and the true creativity of our industry. Covid-19 seemed to take over within a matter of days emphasising the old adage of 'the best-laid plans of mice and men.' It has pushed a society that was already going through a digital transformation, to adapt further and faster. We've seen three key examples where brands have become agile: product, message and media strategy. Over these short weeks we have seen people and brands react quickly; we're seeing the positive results of agility and flexibility – it's agile on a whole new level.
New products for a 'new normal'
The needs and wants of the industry and consumers have changed and brands have adapted to a 'new normal.' As individuals we're being encouraged to 'Save the NHS', support local and help the most vulnerable around you; this is a time for collaboration (and physical separation). And companies are following suit. LVMH, Brewdog and other distilleries have chosen to start producing hand sanitiser. Dyson have started producing ventilators. Production lines made rapid changes and products were in use within a few short weeks.
But changing your product suite may not be the best or most logical way to support your community. Carousell donated 2 million ad slots to not-for-profit and charitable organisations. EE are offering NHS workers free mobile data to ensure they can stay in contact with their family friends. Even Peter Luger's steakhouse in Brooklyn, which was traditionally cash-only, is now finally able to open up again with cash-free delivery and take-away.
These are examples of businesses listening to the needs of their consumers and giving back. These are messages of support; this isn't a time for pushing sales, this is a time to show your customers that you are there for them. These are successes. They were ready to pivot with the changing environment. Unlike Primark, who haven't taken their bricks and mortar business online and have gone from making £650 million ($800 million) a month to nothing. Listening and moving with your market and consumers is crucial.
Brands that have nailed their new messaging
'We're here for you' is a message that has been pushed from multiple outlets in advertising that has been produced in the wake of the pandemic. In the most recent ANA survey, over 90% of respondents said that they have attuned their 'creative marketing messaging since mid-March.' Persil normally reminds you that 'dirt is good', but today they remind you that 'home is good.' Companies are choosing to publicise helpful information, include more emotional messaging and also show how they are giving back to their communities, like Co-op. Ignoring the vastly different landscape could appear tone-deaf and possibly reduce a brand's accountability and even lose the loyalty their marketers work so hard to build. When your customers can't go outside, can't enjoy the same leisure activities and can't see their family, branding and messaging has to change, just as much as the business, to fit the environment.
Reaching your audience at home
It's not just messaging that might have to change, a brand's whole media strategy might have to shift. Budgets could have been cut, out-of-home advertising doesn't have the same impact and audiences are shifting online.
For Marks & Spencer, marketing spend has been cut by £50 million ($60 million). Google will reduce their marketing spend for the second half of the year. Pharmaceuticals giant Bayer has investigated shifting their budget to more retail media like social, search and programmatic channels to diversify their media marketing mix from mid-March. And they are just one of many brands moving to TV and social advertising as they seek to reach their customers in their homes. In the UK, spend on press advertising fell 38% and spend on radio dropped by 22%.
These are trying times for all businesses and their media departments; they need the best processes and tools in hand in order to maintain their accountability. These allow businesses to be acutely aware of every pound and dollar being spent and that it is directed towards the media channels with the best return.
How to make your media strategy truly agile
We know that you can't control everything, but you can be prepared. Be prepared to be flexible. Be prepared to innovate. Agility comes in many guises, but digitally transforming departments is one option. Give your marketing and media departments the tools they need to easily and efficiently change their strategy and adapt to every situation.
With a global system of record, you can enable the best decisions for your business and create the agility regardless of the situation. Learn more about media management software and how it can help your business pivot into the 'new normal.'