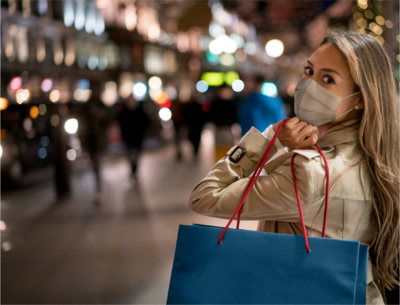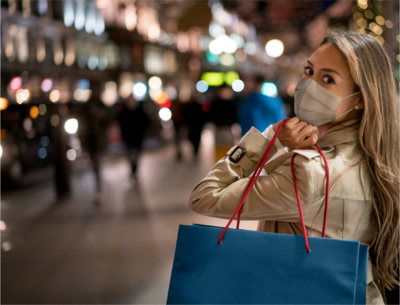 Acceleration of change - COVID-19'S lasting effect on the upfronts

Turmoil during 2020 upfronts season saw an acceleration of trends already in motion and an opportunity to lean into their benefits.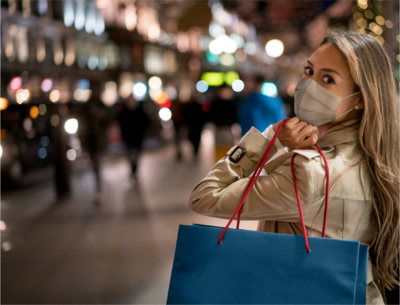 At first blush, it seems like COVID-19 has changed everything this upfronts season. The high touch parties almost certainly won't happen, and some leaders wonder if the upfronts as we know them will (or should) ever come back at all.
But scratch below the surface and you'll see a different story. In fact, much of the turmoil of this upfronts season is just an acceleration of trends already in motion – and an opportunity to lean in to the benefits many of those changes offer.
To see why, let's discuss where we were heading before COVID-19, what we don't know about what's next – and what media buyers and sellers can do now.
The new changes to the old upfronts
Since their inception in the 1960s, the upfronts have been a source of stability within media buying – guaranteeing commitments for the networks, and both a reliable anchor for media plans and a source of significant discounts for buyers. And while these fundamentals haven't changed over the years, three secular trends point to an evolving story:
The omnichannel upfront – with digital spend overtaking TV for the first time in 2017 and OTT growing massively as well, digitally-focused buys are on the rise. This includes "fluidity" deals like NBCOne from NBCUniversal, which let advertisers buy a guaranteed viewership agnostically across linear and digital outlets. 
Slowing growth of upfront buys. For instance, ad data provider Standard Media Index reported that from October through April 2019,  upfront revenue to the major networks was $19.3 billion – a 3% drop on a two-year compound annual growth-rate (CAGR) basis.
A shift to near-time buying that has helped drive that slowing growth. Even if the appetite for scatter changes from one year to the next, the longer-term trend has definitely moved away from upfront buys, and toward  month-by-month or quarterly "scatter" deals. Over the roughly past five years, I'd say the shift has gone from roughly 90/10 to closer to 70/30.
In short, COVID-19 arrived amidst an already-changing TV and upfront landscape. Against that backdrop, what changes could the pandemic spark?
Key COVID changes to watch for
In many important ways, we already know how COVID-19 has already upended the dynamics of TV – including the complete pause on live sports, the deferral – perhaps cancellation – of the Olympics, and of course the blow to the global economy. But when we're looking for a course of action, it's equally important to point to the "known unknowns."
Below are five areas that will have enormous impact on upfront buying this year—that will likely be shaped by the pandemic in ways that have yet to develop. These are the stories to watch:
Political ad spend. While there's early indication that 2020 political spending will be impacted, we're still many months away from November – and how the pandemic influences campaigning is still an open book.
The content pipeline. With TV production at a halt, what upcoming programming can the networks sell against? In the short term, there's plenty of reruns and never-before-run TV pilots to dust off and fill the programming gaps. But at some point, the content well can run dry. How long before the networks run out of shows to monetize hinges largely on when shooting  can get re-started.
The price of inventory Over the past years, decreased TV viewership has ironically driven upfront prices up – because guaranteed TV eyeballs has become a prized scarce resource that buyers will pay top dollar for. The ongoing shift to digital may continue the trend, and network plans to reduce prime time ads could increase the scarcity still further. Then again, with quarantines driving a massive viewership spike, a TV eyeball may not be so rare anymore –making the upfront into more of a buyer's market.
Local While the upfronts are for national buying only, local buying could still hold an outsized influence. As the coronavirus impacts local businesses, it also creates a vacuum in local advertising that many bigger brands may rush to fill – potentially shifting national budgets, including upfront budgets, over to local outlets. 
Downturn marketing Unsurprisingly, many advertisers are responding to the crisis by pulling back on ads – as we saw in March, when national TV advertising plummeted nearly 13%. Indeed, an IAB survey found that "74% of buy-side decision-makers think Coronavirus will have greater impact on U.S. ad spend than the 2008-09 financial crisis." And while the 2008 upfronts defied worst-case predictions to be near-flat, upfront sales dropped 22% in 2009.
But even if we can expect a fall in ad sales, there still are some open questions when it comes to the upfronts. One is what the impact of those marketers "staying in the game" – including to maintain market share and be ready when the markets pick back up. At the other extreme, another question is whether advertisers will pull back on existing commitments, claiming COVID-19 as a force majeure – which will influence last cycle's revenue, and the upcoming cycle's negotiations.
The coming change that was always coming
All in all, the coronavirus crisis has made TV buying more unpredictable and short-term focused. Undoubtedly, it has also left buyers and sellers thinking hard about ROI amidst unforgiving margins—and channel-agnostics as a result.
Of course, albeit for different reasons, this was also where things were headed even before the pandemic showed up and "changed everything." Put differently: the pandemic has just shrunk the timeline on changes that were already in play.
For media professionals looking to adopt to a very different upfronts season – and the new normal that lies beyond it – this means all the chaos holds a silver lining to some, and a huge challenge for others. To adapt to changing times, the smartest agencies and networks were already radically rethinking their operations and data. For organizations who have yet to make that leap, now is the time to transform – before it's too late. For those already forward-thinking organizations, on the other hand, the upheaval we're experiencing now is a real opportunity. By embracing the journey you've already begun, you're poised to succeed in a future none of us could anticipate – but that you've been bracing for all along.