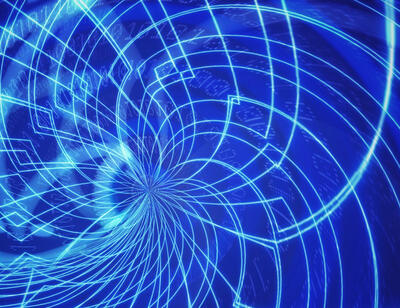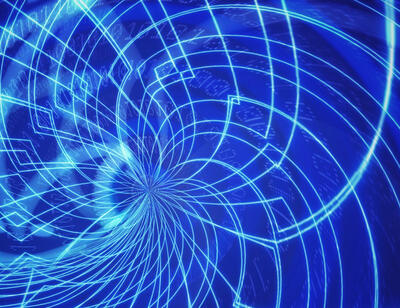 Mediaocean integrates DSP partners to converge programmatic and direct buys

New Connect Programmatic partners The Trade Desk, Mediamath, TubeMogul and Rocket Fuel integrate to streamline multi-media buying workflow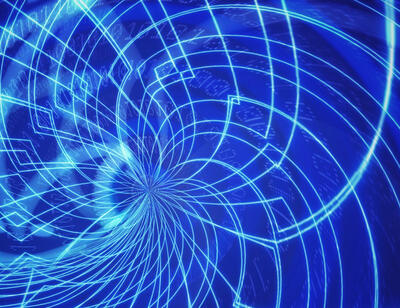 NEW YORK, US – October 26, 2016 – Mediaocean, the leading software provider for the advertising world, today announced the launch of Connect Programmatic with leading DSP (Demand-Side Platform) partners The Trade Desk, Mediamath, TubeMogul and Rocket Fuel.
Connect Programmatic is a program that builds on Mediaocean's open and neutral platforms to integrate DSP capabilities directly into the agency media buyers' workflow. These integrations will eliminate manual workflow between agencies and DSP, thus automating the management, reporting and reconciliation of all direct and programmatic campaigns. DSPs linked via Connect Programmatic APIs will gain access to Mediaocean's vast global client network, which boasts the world's largest agencies amongst its 80,000 strong user-base and represents $130 billion in global advertising spend.
"As the role of automated technology in digital media trading grows, programmatic specialists are becoming increasingly vital to buying teams," commented Bill Wise, CEO of Mediaocean. "Yet, so far, buying systems have not reflected this integrated structure and programmatic management has been siloed. With Connect Programmatic, we are enabling our agency clients to construct unified campaigns and more tightly integrated media strategies, as well as removing a key barrier to DSP adoption."
"Connecting Mediaocean through The Trade Desk's Enterprise APIs makes life easier for media planners and buyers, said Brian Stempeck, Chief Client Officer. "The Trade Desk platform provides decisioning and media buying for ad agencies. Mediaocean is one of the best workflow and billing companies in advertising, processing over $130 Billion. Workflows are often a problem for the digital portion of media plans, and this integration and partnership will make it meaningfully easier."
"Programmatic has brought new power to and upped the promise of marketing, but it has also added complexity and friction for agencies and their brand clients,' said Joe Zawadzki, CEO of Mediamath. "MediaMath's partnership with Mediaocean will help remove these barriers, allowing marketers to focus on what really matters: connecting with their best consumers in real time, at scale, transparently and across all touch points."
"As our industry marches toward a time when all media buying is done using software, it's critical for the programmatic buying process to be integrated into the workflow of brands and agencies," said Brett Wilson, CEO of TubeMogul. "We are proud to partner with Mediaocean to realize that vision and enable digital advertising and linear TV to be more easily planned, bought, billed and reconciled together."
"Rocket Fuel's partnership with Mediaocean will make it even easier for agencies to access Rocket Fuel's powerful AI platform and services," said Randy Wootton, CEO of Rocket Fuel. "We are excited about bringing more trust, transparency, and ease of use to the advertising ecosystem via this partnership."
Mediaocean expects to partner with additional leading DSP companies to further integrate and automate the planning, buying, bill payment workflow for agencies, publishers and technology providers.
About Mediaocean
Mediaocean is the world's leading media software company that automates every aspect of the advertising workflow - from planning, buying and selling, to analyzing and optimizing, to invoicing and payments. Mediaocean's open cross-media platforms power $125 billion in global media budgets, and have unmatched reach and bridge traditional and digital media. Mediaocean serves more than 80,000 users across agencies, advertisers, broadcasters and publishers worldwide. The company employs 800 people worldwide and is part of the Vista Equity Partners portfolio of software companies. Mediaocean is headquartered in New York with ten offices worldwide. Learn more at mediaocean.com, or connect with Mediaocean on LinkedIn, Facebook or Twitter.
About TheTradeDesk
The Trade Desk™ is a technology company that empowers buyers of advertising. Through its self-service, cloud-based platform, ad buyers can create, manage, and optimize more expressive data-driven digital advertising campaigns across ad formats, including display, video, audio, native and, social, on a multitude of devices, such as computers, mobile devices, and connected TV. Integrations with major data, inventory, and publisher partners ensure maximum reach and decisioning capabilities, and enterprise APIs enable custom development on top of the platform. Headquartered in Ventura, CA, The Trade Desk has offices across the United States, Europe, and Asia.
About Mediamath
MediaMath is a global technology company that's leading the movement to revolutionize traditional marketing and drive transformative results for marketers through its TerminalOne Marketing Operation System™. A pioneer in the industry for introducing the first Demand-Side Platform with the company's founding in 2007, MediaMath is the only company of its kind to empower marketers with an extensible, open platform to unleash the power of goal-based marketing at scale, transparently across the enterprise. TerminalOne activates data, automates execution and optimizes interactions across all addressable media, delivering superior performance, transparency and control to all marketers and better, more individualized experiences for consumers. It has a seasoned management team leading 16 global locations across five continents. Key clients include every major agency holding company, operating agency and top brands across verticals.
About TubeMogul
TubeMogul (NASDAQ: TUBE) is a leader in software for brand advertising. By reducing complexity, improving transparency and leveraging real-time data, our platform enables advertisers to gain greater control of their global advertising spend and achieve their brand advertising objectives. TubeMogul was incorporated in 2007 and is based in Emeryville, California with operations in Kyiv, London, New York, Paris, Sao Paulo, Shanghai, Singapore, Sydney, Tokyo, Toronto and offices across the United States.
About Rocket Fuel
Rocket Fuel applies artificial intelligence and big data to predict the potential of every moment and make marketing more meaningful and accountable. Headquartered in Redwood City, California, the company has more than 20 offices worldwide and trades on the NASDAQ Global Select Market under the ticker symbol "FUEL." Rocket Fuel, the Rocket Fuel logo, Moment Scoring, Advertising That Learns and Marketing That Learns are trademarks or registered trademarks of Rocket Fuel Inc. in the United States and other countries.