Access Forrester's overview of 36 advertising platform providers
You can use advertising platforms to improve paid media performance across channels, efficiently manage omnichannel media at scale, and optimize the media mix for customer experience and business results. But to realize these benefits, you'll first have to select from a diverse set of vendors that vary by size, functionality, geography, and vertical market focus.
Advertising and paid media professionals, as well as marketers in charge of brand, performance marketing, growth marketing, demand marketing, and account-based marketing, should use this report to understand the value they can expect from an advertising platform provider and to select one based on size and functionality.
Fill out the form below to download the full complimentary report.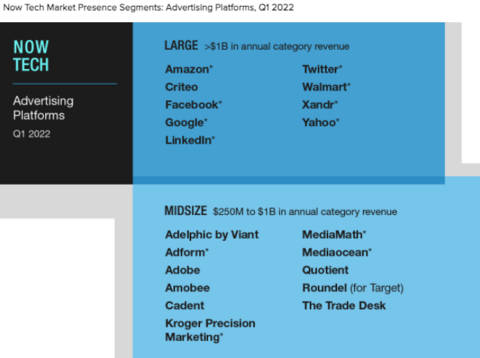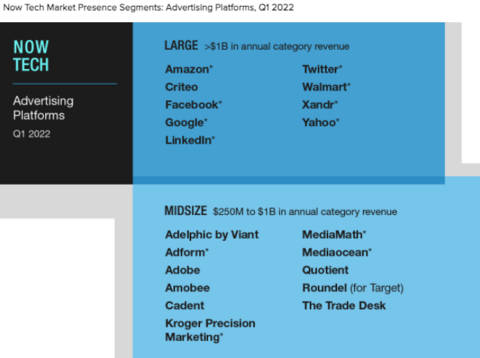 Read the report
Explore Forrester's Now Tech: Advertising Platforms, Q1 2022 Report: an invaluable overview of 36 advertising platform providers.
Any personal information you choose to share with us via this website will be handled in accordance with our privacy policy.
Thank you for your interest. Someone on our team will reach out to you shortly.