Your Generative AI Primer
According to this research from Gartner, Generative AI like ChatGPT will impact marketing, design, corporate communications, training, and software engineering.
"Generative AI has developed over the past few years; however, in the past 12 months, foundation models have been hyped for the ability to augment creative work, attracting significant investment from venture capitalists." - Gartner
This report is for enterprise architecture and technology innovation leaders who seek to determine the business impact, benefits, and risks of generative AI to their industry and organization through practical use cases.
Download the research to see how you can work with various stakeholders to evaluate generative AI use cases for business opportunities and threats, and assess technology feasibility, organizational readiness, and external factors for adoption or mitigation.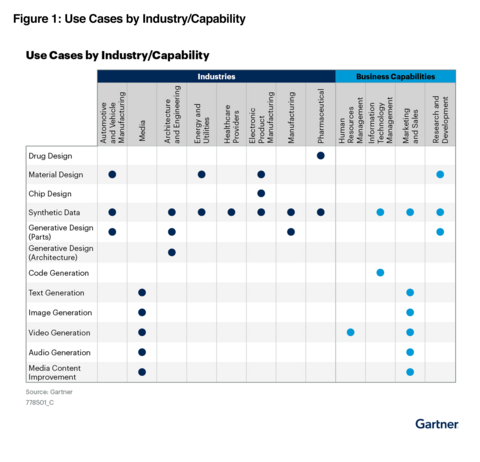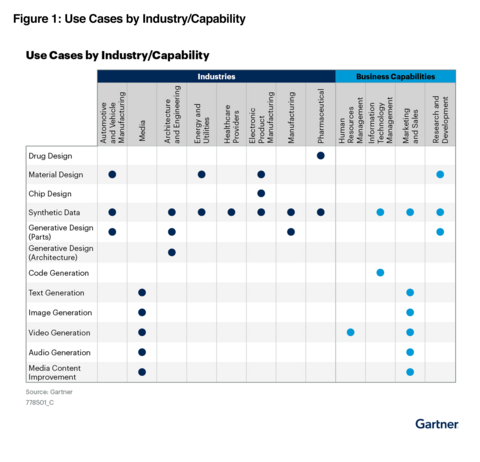 Download the report
Any personal information you choose to share with us via this website will be handled in accordance with our privacy policy and may be shared with our event partners.
Gartner, Innovation Insight for Generative AI, Brian Burke, Arun Chandrasekaran, 15 December 2022
GARTNER is a registered trademark and service mark of Gartner, Inc. and/or its affiliates in the U.S. and internationally and is used herein with permission. All rights reserved.
Thank you for your interest. Someone on our team will reach out to you shortly.