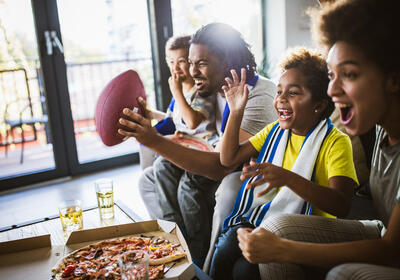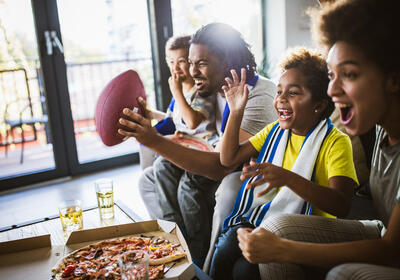 Intercepting the interaction in this year's Big Game ads

Most advertisers went with brand-reinforcing with some QR codes sprinkled in for good measure.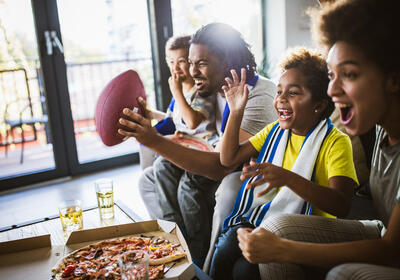 After Super Bowl LXVI in 2022, the most polarizing ad that had everyone talking was Coinbase's bouncing lo-fi QR code. Would 2023's Ad Bowl be the Interactive Bowl?
Not so much – at least not directly via TV. There were more QR codes on screen this year in both national and local spots, but most advertisers went with brand-building and brand-reinforcing propositions that didn't ask viewers to lean in. Where there was interaction, it was fueled by campaigns in other channels – especially through social.
The notable exception came from Web3 gaming company Limit Break, which promoted an NFT tied to its DigiDaigaku game. The persistent QR code was supposed to let viewers claim a free NFT, but for many if not most people scanning it, the link either didn't work or linked directly to founder Gabriel Leydon's Twitter page. Most Super Bowl viewers also wouldn't know what to do with an NFT even if it worked perfectly. 
With the price of Bitcoin about half today than it was during 2022's game, crypto advertisers were sidelined, but there was plenty of demand for the reported $7 million 30-second spot price tag from other advertisers. Regular season football broadcasts dominate live sports viewing the whole season, and advertisers remain open to stretching media and creative budgets to reach much of the US with a single buy bolstered by weeks of press coverage for the most notable spots. 
Nostalgia always runs deep during the game given the event's multigenerational appeal, and this year, there was a traffic jam going down memory lane. Boomer stars Harrison Ford, Steve Martin, Ozzy Osbourne, and John Travolta shared time during the game with Gen X icons Alicia Silverstone, Ben Stiller, and the cast of Scrubs. Mr. Peanut looks great for someone resurrected after the age of 100, though he still didn't have the presence of Serena Williams who was featured in two brands' spots (Michelob Ultra and Remy Martin). 
While advertisers promoted few direct calls to action during their Super Bowl spots, they took to other media to extend the experience. Consider the approaches from two of the top 5 advertisers in 2023's Ad Meter poll, PopCorners and Dunkin'.
PopCorners, which delivered one of the more memorable Nostalgia Bowl spots with its Breaking Bad parody, used Twitter to promote its "Stash Some Cash" $10,000 giveaway by encouraging fans to follow it and tweet new flavors to #PopCorners10K. On Instagram, however, PopCorners directed fans to follow them on Twitter rather than provide the same experience that lived across channels. 
Dunkin' took a different direction for its spot showing Ben Affleck taking drive-through orders. Early on Super Bowl Sunday, Dunkin' posted an image on Instagram of one of its tweets saying, "felt cute, might have Ben Affleck in our commercial later," which is funnier given that Dunkin' never actually tweeted it. On Twitter, during the game, its account linked to its mobile app, while on Instagram, where Dunkin' has about a million more followers, Dunkin' linked to USA Today's Ad Meter as a subtle pitch to fans that perhaps got it into the top five. Given the memes that have spread over the years of Affleck toting Dunkin' products, the ad was a gift to fans.
While most Super Bowl viewing continues to be through broadcast TV, brands should think even bigger than QR codes to imagine what a more interactive experience would entail. What would these ads look like on connected TV? Dunkin' might offer app installs, with some Affleck-themed specials to give fans even more reasons to download the app or make another purchase. The Nick Jonas ad for medical device Dexcom might link to a quiz to determine if their product is right for the viewer. Google's ad with Amy Schumer for its Pixel might link to videos that demo how easy it is to use the features presented there, such as removing exes from old photos.
Few advertisers should expect most of the value of the spot to come through during a single airing. The most successful campaigns will continue on for months, if not longer, and to more targeted audiences. Michelob Ultra, for instance, added QR codes to some of its cans that could be scanned to get an early preview of the first episode of the Netlfix documentary series Full Swing; this complemented the Caddyshack-themed Super Bowl spot. The rest of the campaign presumably will target golfers more heavily, so the brand can double down on ads reaching the target audience. 
One trend that comes as a relief not to see is a focus on AI. That may be a fluke of timing, as OpenAI's ChatGPT craze surged late last year when most spots were already produced. Additionally, following the overhyping of crypto in 2022, advertisers may have been wary of jumping on another bandwagon too soon. 
Some timeless traditions remain though. Beyond the nostalgia, two of the top three spots on Ad Meter were emotional stories about families and their dog (The Farmer's Dog and Amazon). The other one was an NFL women's empowerment spot that felt like a classic Nike ad in all the best ways. The bottom line is brands can still keep pushing for more mileage from these spots even if they stick with familiar tropes that fans love. That's what makes this game so great – and so big!
For more analysis of all the Super Bowl ads, check out this video with our CMO Aaron Goldman.