The Mediaocean Retreat in Cannes 2022
Produced by Beet.TV
22 & 23 June

Join us for meetings, conversations, and networking in Cannes at a beautiful hill-top villa just minutes away from La Croisette.  
The Mediaocean Retreat is hosted by Beet.TV and will include video production of our content sessions and thought leadership interviews with brands, agencies, and partners. The villa is easily reachable by taxi or Uber – just a 10-minute drive.
Below is our schedule of events in Cannes. Space at the villa is limited. Please register to indicate your interest. We're also hosting a webinar the following week to recap all the highlights.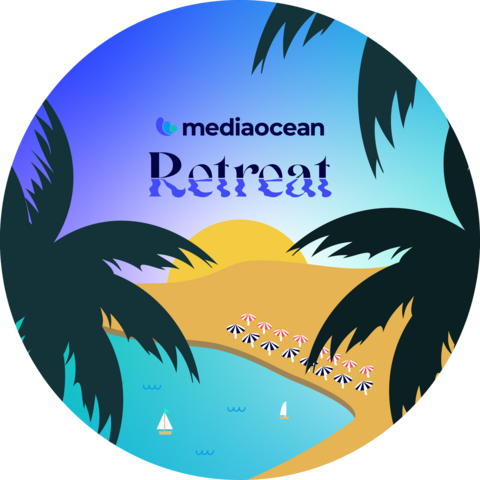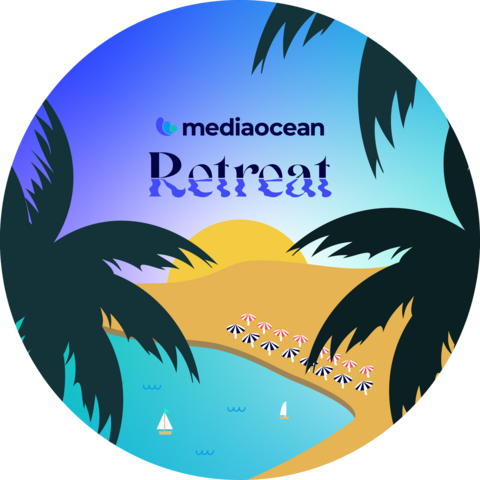 Wed. 22 June
Starting at 9 a.m. — Breakfast, meetings, and Beet.TV interviews
10:00–10:30 a.m. — Introduction and Market Research
•  Jon Watts, Managing Director, Coalition for Innovative Media Measurement (CIMM)
•  David Berkowitz, SVP, Marketing & Communications, Mediaocean
•  Rachel Lyall, Director of Marketing, EMEA and APAC, Mediaocean
10:30–11 a.m. — Assessing the State of Play in Advertising and Media
Conversations led by Joanna O'Connell, VP Principal Analyst, Forrester Research and introduction from Stephanie Dorman, Chief Customer Officer, Mediaocean
•  Bill Koenigsberg, CEO and Founder, Horizon Media
•  Bill Wise, CEO and Co-Founder, Mediaocean
11:00–11:30 a.m. — Journey into the Hearts & Minds of Gen Z
Diving into NFTs, Gaming, Crypto – with Brand Purpose
•  Dalton Dorné, Chief Marketing Officer, Tinuiti
•  Obele Brown-West, Chief Solutions Officer, Tinuiti
12–2 p.m. — She Runs It luncheon
Program by separate invitation only: "Best of the Badass Bosses"
•  Lynn Branigan, President & CEO, She Runs It
•  Jacki Kelley, CEO Americas, Dentsu
•  Meredith Kopit Levien, CEO, NY Times
•  Sarah Personette, Chief Customer Officer, Twitter
•  Najoh Tita-Reid, Global Chief Marketing Officer, Logitech
•  Krystle Watler, Head of Creative Agency Partnerships, TikTok
2–4 p.m. — DE&I and the Next Generation of Programmatic
Presented by BRIDGE and The CMO Club
•  Jon Suarez-Davis, SVP, Innovation and Strategy, Salesforce
•  Belinda Smith, Founder and CEO, Second Arrow
•  Charles Cantu, Founder and CEO, Reset Digital
•  Melissa D'Arienzo, Director, Channel Sales, LinkedIn
4–7 p.m. — The CIMM Summit: "TV in Transition: Innovations in Measurement and Currency"
Hosted by Jon Watts, Managing Director, Coalition for Innovative Media Measurement
Opening keynote: The innovation imperative — a fireside chat with Kelly Abcarian EVP, Measurement & Impact, NBCUniversal 
Bring on the buyers — perspectives on the transformation of measurement — a panel discussion with:
•  Kate Sirkin, EVP, Global Data Partnerships, Publicis Epsilon
•  Kelly Metz, Managing Director, Advanced TV Activation, Omnicom Media Group
•  Bill Tucker, Group EVP Data Tech Measurement Association of National Advertisers & Executive Director, Partnership for Responsible Addressable Media
European Perspective on Innovation in Measurement — fireside chat with Katty Roberfroid, Director General, egta
Media owners debate innovations in measurement and currency — a panel discussion with:
•  Travis Scoles, SVP, Advanced Advertising, Paramount
•  Kemal Bokhari, Head of Data, Measurement & Analytics, DISH Media
•  Justin Rosen, SVP, Data & Analytics, Ampersand
•  Roberto Ruiz, EVP, Research, Insights and Analytics, Univision
Measurement, innovation, and the hype cycle: a technologist's perspective — a fireside chat with Ramsey McGrory, Chief Development Officer, Mediaocean
The providers – innovations, currencies and investment: the road ahead in the 2020s — a panel discussion with:
• Jo Kinsella, President, TVSquared by Innovid
• Sean Muller, CEO, iSpot.tv
• Deirdre Thomas, Managing Director, U.S. Audience Measurement Business Development and Sales, Nielsen
• Jay Prasad, Chief Strategy Officer, LiveRamp TV
Closing panel:
• Louise Ainsworth, CEO, EMEA, Media Division, Kantar
• Carol Hinnant, Chief Revenue Officer, Comscore
• Bryan Goski, Vice President, Enterprise Solutions, VideoAmp
• Scott M. McKinley, CEO, Truthset
Thurs. 23 June
Starting at 9 a.m. — Breakfast, meetings, and Beet.TV interviews
10–10:45 a.m. — S4: Sir Martin Sorrell
An intimate chat with the Executive Chairman, S4 Capital
10:45–11:30 a.m. — ANA and 4A's: "Procurement: The Good, the Bad, and the Ugly"
•  Bill Duggan, Group Executive Vice President, Association of National Advertisers
•  Marla Kaplowitz, President and CEO, American Association of Advertising Agencies
12–2 p.m. — Web3, the Creator Economy & the Future of Video
Produced in conjunction with BRIDGE and The CMO Club featuring:
•  Matt Wurst, CMO, Mint
•  Zack Rosenberg, Founder and CEO, CatapultX
•  Carolina Abenante, Co-founder, NYIAX
•  Ryan Barwick, Reporter, Morning Brew (moderator)
2–3 p.m. — OMG: "The New Era of Connection, What's Next in Advertising" 
•  Ben Hovaness SVP, Marketplace Intelligence, Omnicom Media Group
•  George Manas, Global Chief Executive Officer, OMD 
3–7 p.m. — Social Creativity (in partnership with LinkedIn)
Moderated by Joanna O'Connell, VP, Principal Analyst, Forrester Research 
•  One on one with Nancy Reyes, CEO, TBWA\Chiat\Day NY
•  POV from Ed See, Partner, McKinsey & Company
•  Conversation with John Nardone, President, Mediaocean

Panel discussion:
•  Tom Chirico, Head of Creative Development, Twitter Next Lab
•  Christina Keller, Head of Creative Intelligence, Meta
•  Nina Mishkin, Director, Americas Brand Strategy, Snap 
•  Allyson Resh, Content Partner Lead, LinkedIn
•  Jason Wire, Senior Lead, Creative Strategy, Pinterest
•  Melissa Yang, Global Head of Ecosystem Partnerships, TikTok