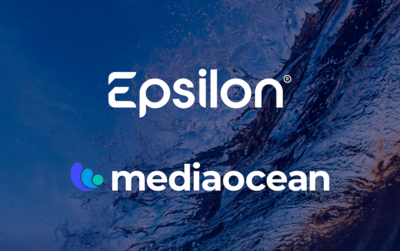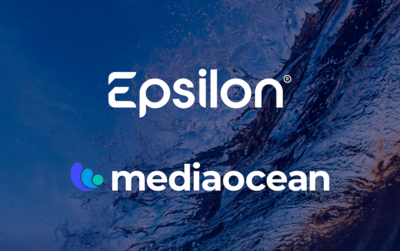 Mediaocean Strengthens Audience Hub Capabilities with Epsilon Integration, Onboarding 1000-Plus Audience Segments

Partnership combines Mediaocean's ad management capabilities with Epsilon's holistic view of U.S. consumers.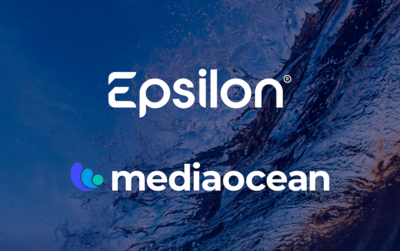 NEW YORK, NEW YORK, May 23, 2023 (GLOBE NEWSWIRE) – Mediaocean, the mission-critical platform for omnichannel advertising, announced a strategic partnership with global adtech and martech company, Epsilon, to bring enhanced audience data into Mediaocean's Audience Hub. The integration allows advertisers to activate Epsilon's 1,000+ audience segments through Mediaocean and Flashtalking across channels including Facebook, Instagram, LinkedIn, Meta, Pinterest, Snap, TikTok, and Twitter. 
Epsilon's holistic approach to first-party data management helps brands be more strategic in how they build, grow, and activate their data and insights to engage with customers when and where they are most receptive as well as identify their next best customers.
The partnership combines Mediaocean's industry-leading centralized ad management capabilities with Epsilon's holistic view of 250 million U.S. consumers. As an integrated partner within Mediaocean's Audience Hub, Epsilon will enable advertisers to activate audience segments based on factors including auto purchase intent, retail purchases, lifestyle interests, and demographics, among others, to activate within their campaigns.
"The ability to activate data-driven advertising at scale and across the biggest social, mobile, and video platforms is vital," said Mediaocean Chief Development Officer, Ramsey McGrory. "We're thrilled to give our clients the seamless ability to activate Epsilon data through this powerful integration. The initial integration is focused on walled gardens, and we expect to make this available across all media channels, with a focus on converged TV."
"Having the ability to leverage diverse, premium consumer data has become essential to advertisers as they compete and look to drive brand awareness and performance," said Dennis Self, General Manager of Data Solutions at Epsilon. "We are proud to be able to partner with Mediaocean and help their clients activate effective campaigns with confidence." 
The announcement builds on a number of first- and third-party data integrations within Mediaocean's Audience Hub. For more information about Mediaocean's solutions or the Epsilon integration, please email info@mediaocean.com.
About Mediaocean
Mediaocean is powering the future of the advertising ecosystem with technology solutions that empower brands and agencies  to deliver impactful omnichannel marketing experiences. With over $200 billion in annualized media spend managed through its software, Mediaocean uses AI and machine learning to control media investments and optimize business outcomes. The company's advertising infrastructure and ad tech tools are used by more than 100,000 people to power campaigns from planning, buying, ad serving, and creative personalization to analysis, optimization, invoices, and payments. Visit www.mediaocean.com for more information.
About Epsilon
Epsilon is a global advertising and marketing technology company positioned at the center of Publicis Groupe. We connect advertisers with consumers to drive performance while respecting and protecting consumer privacy and client data. Epsilon accelerates clients' ability to harness the power of their first-party data to enhance, activate and measure campaigns with confidence. We believe in an open, privacy-first advertising ecosystem. Over decades, we've built the industry's most comprehensive identity graph to give brands, agencies and publishers the ability to reach real consumers across all channels and the open web. For more information, visit www.epsilon.com.
Media Contact: 
Max Benson
503.724.0578
Broadsheet Communications for Mediaocean 
max@broadsheetcomms.com