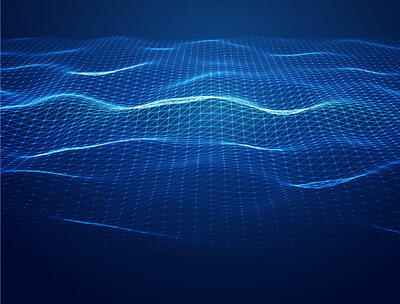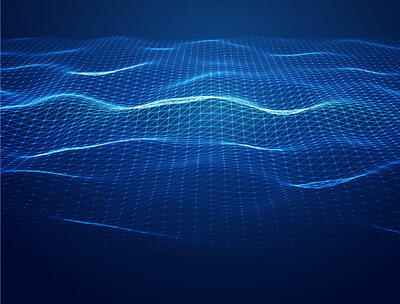 The importance of interoperability and local TV news

"Transacting and buying news in an OTT/CTV environment across almost 300 individual stations has been made easy through working with Mediaocean."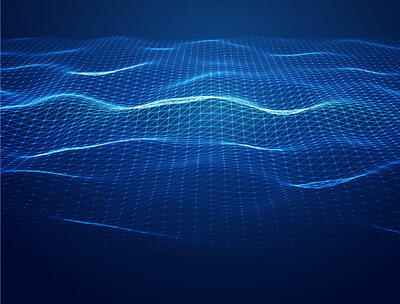 ConnectED is part of Mediaocean's Connect Series, which fosters ad tech education and real world omnichannel learning through inquiry, conversation, and openness. Industry thought leaders from all over the world share unique viewpoints, candid experiences, plus work-related wins and setbacks from macro and micro perspectives.  
 
Local news organizations have the ability to keep us informed as citizens and show us how we're connected to people we may not know we're connected to. Encouraging beneficial partnerships between local news organizations and benefactors is crucial, and the team at NewsON is always working to find new ways to grow and connect communities across the country through local TV news.
As a local service that gives its users live and on demand broadcasts and clips from TV stations across the US, NewsON is at the forefront of enabling viewers to watch the news when most convenient. Brian Hunt, Head of OTT/CTV Ad Sales at Sinclair Broadcast Group, and Ron Stitt, General Manager of NewsON, were kind enough to spend some time answering our questions about NewsON and the industry in general...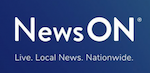 Q&A:
How are consumers streaming content from NewsON? Do you see viewership across a mix of devices?
RS: We see viewership across our apps on Roku, Amazon Fire, Apple TV, Samsung TV, iOS and Android mobile apps, and our website - newson.us. We have a dedicated, loyal user base that watches local content live, on-demand or in short clip form. We attribute most of our viewing to connected TV devices where we see over an hour session times on average.
What trends are you seeing in the upfronts this year and how is that impacting NewsON's inventory?
BH: Upfront costs are increasing. For media buyers to get the GRP/TRPs they need, they are adding OTT/CTV to their buys. NewsON is benefiting from that.
Why is NewsON such a compelling offering for linear broadcast buyers?
BH: NewsON is offered on the same TV sets as linear, but it is delivered via a stream on a CTV device. This is attractive to linear broadcast buyers because NewsON shows the same local newscasts they are already buying in linear.
Working with other products and platforms without restrictions is becoming crucial in the industry. In what ways is interoperability an advantage for NewsON?
BH: Since NewsON is available on many CTV distribution platforms, we make it easy to transact across all platforms and markets with one transaction.
What do you think accounts for NewsON's popularity on Roku? It outdraws NBC and Fox News on that platform.
RS: News is a high-interest content category especially now given the current news cycle, and within that news segment, local news is the most trusted source. Local news viewing is generally fragmented across hundreds of TV stations. As an aggregator, NewsON has harnessed the collective power of local TV news to attract viewing commensurate with the interest viewers have in this premium content.
NewsON features nearly 300 trusted news stations across the country. How many did you start with, and how do you work to expand this number?
RS: NewsON launched with 118 participating stations as a collective effort of several local TV ownership groups in 2015. In the years since, we have been constantly engaged in conversations with our industry partners and prospective groups. We have continued to grow our coverage footprint as the benefits of our scale for attracting viewers and revenue have become apparent.
The station groups you partner with are extensive. Can you talk a bit about those relationships? And what percentage of CTV inventory do they enable you to offer?
RS: We operate NewsON on a cooperative basis with our scale driving distribution, audience discovery, and advertiser interest. Stations manage their own content, brand presentation, and have the ability to sell in inventory as needed.
Do your users explore local news in other regions, or do they tend to stick to their location?
RS: Yes, stations get varying but significant out-of-market tune-in on an ongoing basis - this is one of our core viewer value propositions. Someone in one part of the country with interest in another market because it's where they lived previously, where their family is, where they're traveling to, etc., can follow local news from that market from wherever they are in the U.S.
Makes sense.
RS: In addition, when a local event of national relevance breaks in a local market as it so often does, we see huge surges of out-of-market tune-in to that local coverage. Many viewers realize local reporters usually offer the best, most comprehensive coverage of such events.
How has partnering with us changed your approach to doing your job?
BH: Transacting and buying news in an OTT/CTV environment across almost 300 individual stations has been made easy through working with Mediaocean. Buyers now can seamlessly pull in NewsON with their linear or digital buys by market with individual call letters.
As viewing habits continue to trend towards digital platforms, the inclination fuels our ongoing investment in the merging of linear and streaming inventory to eliminate friction for media buyers. Thanks again to Brian and Ron - and the entire team at NewsOn - for your time, dedication, and insights.
 
About Brian and Ron: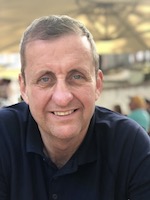 Sinclair Broadcast Group, Inc (Nasdaq: SBGI) media industry veteran Brian Hunt is Head of OTT & CTV Advertising Sales based in New York City.
Brian is responsible for the monetization of multiple premium connnectedTV and over-the-top digital video services. These services including the launch of the fastest growing digital product in Sinclair's history - CompulseOTT which is a data driven ad platform. His responsibilities also include Sinclair's rapidly growing local broadcast inventory and national platforms for local news featuring over 300 local broadcast stations - NewsON.  In addition, Sinclair's direct-to-consumer advertising supported OTT service – STIRR. Brian will also focus on Sinclair's recent acquisition of 23 regional sports networks along with Chicago Cubs Marquee and The Tennis Channel.  He is an industry thought leader and contributor on numerous industry panels and advisory boards.
Prior to Sinclair, Brian was Corporate Vice President of TEGNA's Premion OTT Division as its first employee.  During his tenure at Premion, he oversaw Sales, Publisher Relationships, Contracts, Operations and Strategy. 
Prior to TEGNA, Brian held a variety of leadership positions in the industry.  He was the Senior Vice President of Viamedia, a cable ad sales representation firm where he established and renewed key partnerships including: Centurylink, Google Fiber, Verizon Fios, Time Warner and others.  He spent the majority of his career over 15 years at NBCUniversal as Senior Vice President of Affiliate Sales & Marketing in the Cable Distribution Group and other key NBCU positions. 
Brian has a BS in Finance from Southern Illinois University, M.B.A. from Fontbonne College in St. Louis, MO and an Executive Management Degree from Harvard Business School. He lives in the New York City Suburbs with his wife and three children.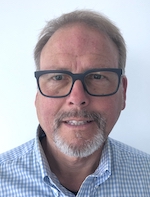 Ron Stitt is the GM of NewsON, having joined the company in early 2019.  He started his career in television sales research and marketing, rising to the position of Director of Marketing and Sales Promotions for ABC National TV Sales.  His early work with online audience engagement around sales promotions led naturally to digital media leadership roles with the Walt Disney Internet Group and the ABC OTV Stations. 
In 2006, he moved to Fox TV Stations as VP of Digital Media where he led the development of the group's websites, mobile websites and apps.  FTS was an early adopter of responsive websites, livestreaming news with a major focus on social media.  He has consulted with numerous digital media startups and served as an Executive in Residence at Progress Partners prior to joining SBG Digital.
NewsON on social media:
ConnectED provides comprehensive ad tech education and access to key stakeholders and players in the industry. For more information and details on getting started as a thought leader in the program, please contact Robert McEvily at rmcevily@mediaocean.com.