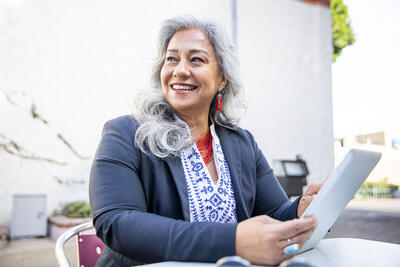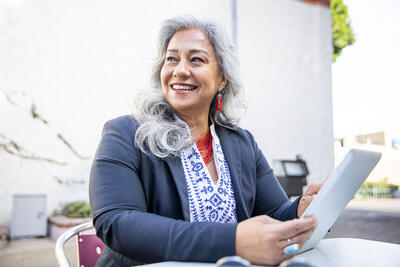 Supporting women in tech with new career opportunities 

Women are more likely than men to take extended breaks from their careers, for myriad reasons.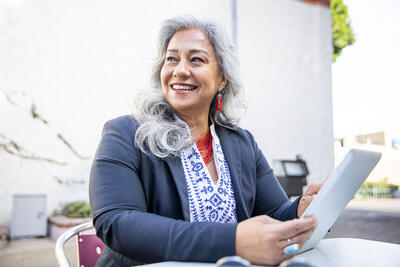 Over the past few years, we've been hearing a lot about women leaving the workforce to focus on their families. We've also experienced the trend here at Mediaocean. In fact, according to a 2020 article in Bizwomen, nearly half of working mothers have taken an extended career break or left work entirely after the birth of their children. 
While this is a personal choice for each woman, it's also a loss for companies that value women as leaders and want them back after they take time off. And when those women go back to work, many of them struggle because the working world has changed so much during their absence. 
We know that, in general, women are more likely than men to take extended breaks from their careers, for myriad reasons. They want to start a family. There's the ever-present need to look after aging relatives, a responsibility which disproportionately falls on women. It's a shame so many talented women are essentially forced out of the tech industry because of family commitments. 
We launched a new initiative last month in Pune called 2nd Innings, which is a "returnship" program for working mothers and tech professionals with career gaps of 1-4 years. The program offers associate to senior level opportunities in ad tech engineering roles, quality assurance, and development. 
We're happy to report we've had remarkable success and engagement so far and have made our first two official hires! We have two additional candidates we're close to hiring as well. 
It's so important to make opportunities available to women who are interested in returning to the tech industry – regardless of how long they've been out of work. If you're excited about working in tech again and want to be part of a company that values diversity, we'd love to speak with you!