During CES 2023, we turned the Gracia Ballroom at the Cosmopolitan of Las Vegas into an intimate and inclusive space where industry leaders could gather for meetings, networking, thought leadership, and downtime. We hosted keynotes and panels available to all advertising professionals as well as meeting and co-working space for customers and partners.
Catch up on the top 10 things we learned at CES 2023 in our blog post and see the highlights from our content on YouTube. You can also watch all the full session recordings (10 hours of footage!) by filling out the form below.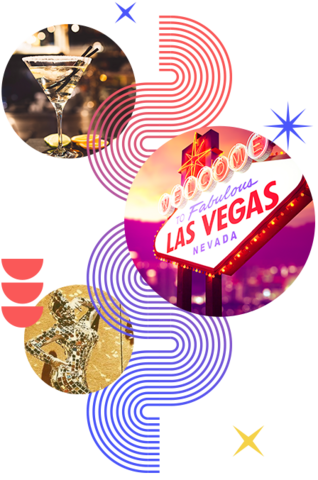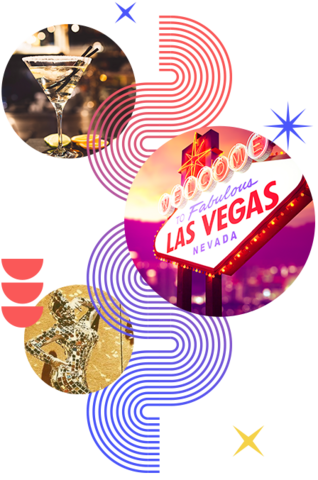 Agenda
Explore the 2-day agenda by clicking on a date below and RSVP if you'd like to attend.
Thu. January 5

9:00 - 11:30 AM PST

Meetings and co-working

Our space will be open for meetings and co-working throughout the day with refreshments available.

11:30 AM - 12:00 PM PST

Lunch buffet

Join us for a light lunch, followed by content beginning promptly at 11:45 a.m.

11:45 AM - 12:00 PM PST

The CIMM Summit on Measurement and Currency Innovation: Introduction

Jon Watts
Managing Director
Coalition for Innovative Media Measurement (CIMM)

12:00 - 12:20 PM PST

Building Technology to Enable TV & Video Convergence

A keynote presentation from Mediaocean

John Nardone
President
Mediaocean

12:20 - 12:45 PM PST

Solving the Identity Puzzle: The Key to Connectivity and Interoperability

A fireside chat with Havas, TransUnion, and Wolverine Worldwide.

Benjamin Aronson
Vice President Consumer Marketing
Wolverine Worldwide

Mike Bregman
Chief Data Officer
Havas Media Group

Matt Spiegel
EVP, Media & Entertainment Vertical
TransUnion

12:50 - 1:05 PM PST

Measurement & Currency Innovations

A fireside chat with NBCUniversal and iSpot.TV

Kelly Abcarian
EVP, Measurement & Impact
NBCUniversal

Sean Muller
Founder & CEO
iSpot.tv

1:05 - 1:40 PM PST

Measuring Addressable: The Path Forward?

A panel featuring Comcast, DIRECTV, Disney Advertising, Magnite, Paramount, and Spark Foundry.

Larry Allen
VP & GM, Addressable Enablement
Comcast Advertising

Lisa Giacosa
Chief Investment Officer
Spark Foundry

Matt McLeggon
SVP, Advanced Solutions
Magnite

Jamie Power
SVP, Addressable Sales
Disney Advertising

Dan Rosenfeld
SVP, Advertising Analytics & Insights
DIRECTV 

Julian Zilberbrand
EVP, Advanced Media
Paramount
 

1:45 - 2:00 PM PST

Leveraging the Power of Human Behaviors

A fireside chat with AppScience

Helen Lum
Executive Vice President
AppScience

2:00 - 2:30 PM PST

Clean Rooms: Building TV's Future Infrastructure?

A panel with Ampersand, Blockgraph, LiveRamp, MediaWallah, and NBCUniversal Media

Jason Manningham
CEO
Blockgraph

Nancy Marzouk
CEO & Founder
MediaWallah

Ryan McConville
EVP, Ad Platforms & Operations
NBCUniversal Media

Adam Paul
Managing Director, Media Alliances
LiveRamp

Justin Rosen
SVP, Data & Analytics
Ampersand

2:30 - 2:45 PM PST

The DNA of the Attention Economy

A keynote presentation from Amplified Intelligence

Dr. Karen Nelson-Field, PhD
Founder & CEO
Amplified Intelligence

2:45 - 3:00 PM PST

Panels and the Future of Measurement

A keynote presentation from Hyphametrics

Joanna Drews
Co-Founder & CEO
Hyphametrics

3:05 - 3:45 PM PST

Panels, Big Data, and the Future of Measurement

A panel featuring 605, Comcast Advertising, Innovid, Nielsen, Samba TV, and TVbeat

Robert Farazin
Founder & CPO
TVbeat

Carmela Fournier
VP & GM of Data
Comcast Advertising

Jessica Hogue
GM, Measurement
Innovid

Caroline Horner
Chief Product Officer
605

Ashwin Navin
CEO
Samba TV

Deirdre Thomas
Managing Director, U.S. Audience Measurement Business Development & Sales
Nielsen

3:45 - 4:15 PM PST

The 2023 Upfronts: Getting Transaction-Ready

A panel featuring A&E, Publicis Media, TelevisaUnivision, VideoAmp, and Warner Bros. Discovery

Sam Armando
EVP, Director of National Video Intelligence
Investment Director
Publicis Media

 

Bryan Goski
VP Enterprise Solutions 
VideoAmp

Noelle Huynh
SVP, Measurement & Reach
Warner Bros. Discovery

Brian Lin
SVP, Product Management, Advertising
TelevisaUnivision

Roseann Montenes
Head of Strategic Audience Solutions/
Partnerships and Alternative Currency Measurement
A&E

4:20 - 5:00 PM PST

Navigating the Next Frontiers of Measurement & Currency Development

A panel featuring Advocado, Comcast, Cross Screen Media, EDO, iSpot, and Warner Bros. Discovery

Michael Beach
CEO
Cross Screen Media

Brian Handrigan
Co-Founder, CEO & Member of the Board of Directors
Advocado

Scott Grunther 
SVP, Head of Media Partnerships
EDO, Inc.

Tameka Kee (Moderator)
Director of Marketing & Communications
Black Innovation Alliance

Claudio Marcus
VP, Strategy
Comcast

Jodie McAfee
SVP, Agency Partnerships
iSpot.tv

Andrea Zapata
EVP Ad Sales Research, Measurement & Insights
Warner Bros. Discovery

5:00 - 7:00 PM PST

Beet.TV Happy Hour

Join us for drinks, appetizers, and networking!
Fri. January 6

9:00 - 10:00 AM PST

Meetings and co-working

Our space will be open for meetings and co-working throughout the day with refreshments available.

10:00 AM - 12:30 PM PST

Develop An Automation Strategy Before Automation Does It For You

Beeler.Tech and Fastener have teamed up to present an in-depth program focused on the role of automation in media and advertising. Programmatic buying and machine learning to inform data-driven creative was only the beginning. From ChatGPT to DALL·E 2, the industry is abuzz with new tools and technologies meant to accelerate the pace of innovation in advertising. Join fellow publisher, brand, and advertising technology executives for networking at 10 am, followed by our panel of experts at 11 who will help you stay ahead of the competition in the new era of automation technology that lies ahead.

Jay Westlin (Host)
Founder & CEO
Fastener

Rob Beeler (Moderator)
Founder & CEO
Beeler.Tech

David Berkowitz
Founder
Serial Marketers

Tameka Kee
Advertising Futurist

Scott Messer
Principal & Founder
Messer Media

Jason White
Co-Founder & President
JIFFY.ai Media

12:30 - 1:00 PM PST

Lunch buffet

Join us for a light lunch, followed by content beginning at 1:00 p.m.

1:00 - 1:10 PM PST

Making an Impact: Introduction

Aaron Goldman
CMO
Mediaocean

1:10 - 1:30 PM PST

2023 Market Outlook

What are the key trends that will define advertising, media, and marketing in the coming year? And how can brands, agencies, and publishers prepare? This presentation from renowned industry analyst, Joanna O'Connell, will cover highlights from the recent Mediaocean market research report and set the tone for the remainder of our program.

1:30 - 1:50 PM PST

Creating Differentiation with Creative

With data deprecation making targeting tougher, advertising creative is emerging as a big differentiator. In this session, Mediaocean COO Ben Kartzman will discuss the tools and approaches that are helping brands pack more punch in their storytelling and ad messaging. We will share how improvements in machine learning have elevated what's possible with dynamic creative, bolstering experiences in streaming TV and more.

Ben Kartzman
Chief Operating Officer
Mediaocean

1:50 - 2:10 PM PST

Omnichannel in Action

Hear from Luke Lambert, Chief Activation Officer at OMD USA on best practices for orchestrating media across channels while connecting teams and tech to deliver sequential messaging.

Luke Lambert 
Chief Activation Officer
OMD USA

2:10 - 2:30 PM PST

Maximizing the Opportunity for Short-form Video

As video proliferates across channels and migrates from TV to mobile, there's increasing opportunity for brands to use short-form video for storytelling and direct response. But what are the best practices for creating video on social and mobile apps? How can brands work with creators and influencers? In this session, Mediaocean SVP, Head of Industry, Ahed Nakad Jendza, will share what we've learned from more the billions in ad spend managed through our system across social and mobile platforms.

Ahed Nakad Jendza
SVP, Head of Industry
Mediaocean
 

2:30 - 3:15 PM PST

Big Bets on Big Tech

As the tectonic plates underpinning the big tech platforms continue to shift, we're seeing companies heading in different directions from the metaverse to AR to video. We're also seeing different approaches to content moderation and brand safety protection. What does it all mean for advertisers? What are the common opportunities that exist across platforms and what are the unique value propositions? Speakers from Pinterest, Snap, and TikTok will highlight what they are doing to deliver brand advertising and performance. 

Tim Natividad
U.S. Head of Enterprise Sales
TikTok

Joanna O'Connell
Industry Analyst (Moderator)

Sharon Silverstein  
U.S. Head of Verticals
Snapchat

Carrie Sweeney
Industry Lead, Retail
Pinterest

3:15 - 4:00 PM PST

The Evolving Role of the Agency

Agencies have adapted rapidly to help clients navigate the constant uncertainty. How have the structures and offerings of agencies changed so far this decade, and what will they do next? These industry leaders will shed light on agency transformation. This discussion will be led by CCO Steph Dorman and feature Marla Kaplowitz, President and CEO of the 4As along with agency leaders from Canvas and Resolution.

Steph Dorman (Moderator)
Chief Customer Officer
Mediaocean

Greg Johns
EVP, Chief Product Officer
Canvas Worldwide

Marla Kaplowitz
President and CEO
4As

Kate O'Brien
President
Resolution 

4:00 - 4:30 PM PST

Delivering Meaningful Change

In this session, we'll hear from Raja Rajamannar, Chief Marketing & Communications Officer and President, Healthcare Business, Mastercard. Raja, who also serves as the President of the World Federation of Advertisers, will share thoughts on sustainability, inclusion, accessibility and other issues that are galvanizing people around the world. The session will touch on ongoing work to improve transparency, accountability and trust within the marketing industry.

Raja Rajamannar
Chief Marketing & Communications Officer and President - Healthcare Business
Mastercard

4:30 - 4:45 PM PST

Fireside Chat: "Does independence still matter?"

As more walled gardens are created to collect and activate audience data, what is the impact on ad tech? How can we avoid a situation where a few large platforms play the role of judge, jury, and executioner? How should we think about publishers grading their own homework and what is the opportunity for advanced currencies? In his trademark candid style, Mediaocean CEO Bill Wise will share his thoughts on the current state of play in advertising and what it means for brands and agencies. You won't want to miss this spirited closing session.

Joanna O'Connell
Industry Analyst

Bill Wise
CEO
Mediaocean

4:45 - 5:00 PM PST

Closing Remarks

Aaron Goldman
CMO
Mediaocean
Please fill out the form to access the video recordings, including all sessions from both days of the Mediaocean Retreat during CES 2023.
Any personal information you choose to share with us via this website will be handled in accordance with our privacy policy and may be shared with our event partners.
Thank you for your interest. Someone on our team will reach out to you shortly.