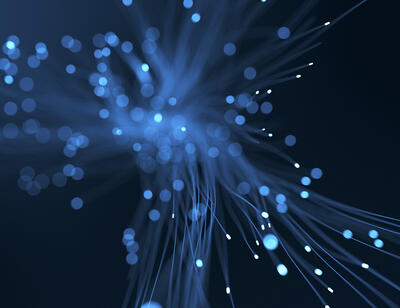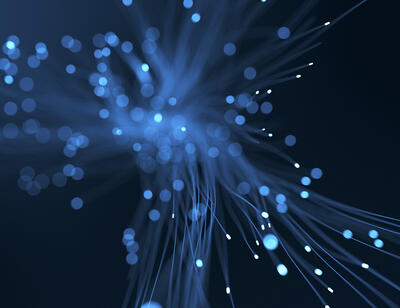 Mediaocean and VideoAmp partner to create software solution to optimize TV upfront commitments for the first time ever

Partnership to create a fully integrated linear TV planning and optimization solution for the upfront and scatter markets.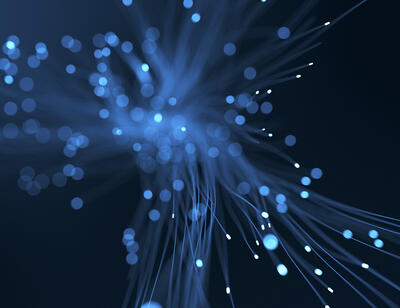 New York, NY & Santa Monica, CA – May 24, 2017 – Mediaocean, the leading provider of end-to-end media management workflow software and VideoAmp, the leading provider of linear TV planning and optimization software, announced a new partnership which creates a fully integrated linear TV planning and optimization solution for the upfront and scatter markets for agencies and brands.
This groundbreaking partnership will drastically improve the methods available to brands and their agencies to optimize committed network television buys, which are often the most strategic portion of a brand's budget.
With the massive increase of OTT services, social video, and VOD, agencies and brands are already managing significant digital budgets programmatically with data and modern software. They have not had the ability to manage premium upfront television buys with the same precision. This partnership will allow Mediaocean clients using VideoAmp to automatically pull/push optimized linear TV plans from Spectra – Mediaocean's traditional media management platform used by all major holding company agencies. Agencies and brands will be able to select first and third party digital audiences (or segments), alongside traditional TV audiences, and optimize schedules for a single brand or a portfolio of brands, while forecasting against GRPs, eCPMs, or conversions. Beyond the power of applying data and automation, this partnership creates a more connected workflow, eliminates manual and dual data entry, and constantly informs execution systems in an interactive and iterative way.
"For the first time, agencies and brands are able to take their massive commitments made in the upfront and allow for programmatic optimization and targeting across brands using Mediaocean's and VideoAmp's software,' said Ramsey McGrory, Chief Revenue Officer, Mediaocean. "This partnership will empower agencies to optimize their brands' committed linear TV, VOD and digital video buys together for far greater ROI and efficiency. This is an important step toward converging linear and digital buying completely, and we're happy to launch this with VideoAmp."
"The agency holding companies and brands are looking to leverage their unique first and third party data, alongside traditional audiences, for linear TV investment planning and optimized campaign management," said Jay Prasad, Chief Strategy Officer, VideoAmp. "This will drive massive increases in return on ad spend (ROAS) for brands, by leveraging data in their upfront commitments. This partnership represents a critical step in extending TV buys to digital using a common denominator data source for targeting and measurement, all using automated methods."
Mediaocean and VideoAmp expect the fully automated API integrated solution in Q4 this year. Send an email to converge@videoamp.com or converge@mediaocean.com to learn more. Both companies will be at the Cannes Lions Festival June 17-24.
ABOUT VIDEOAMP
VideoAmp is the world's first integrated TV operating system to enable advertisers and media owners to transact seamlessly across devices. Our software and data solution enables advertisers to plan, buy, and measure the success of de-duplicated and precisely targeted campaigns that reach linear TV, VOD, OTT, desktop, and mobile audiences. VideoAmp can access premium broadcast TV spots that reach 23 of the top 25 TV markets that cover 85% of US TV HHs or roughly 96 million US TV HHs, as well as nearly 1 billion OTT impressions monthly. Founded in 2014, VideoAmp is headquartered in Los Angeles, with offices in New York, San Francisco, Chicago, and the Netherlands. VideoAmp is backed by European TV giant RTL Group and six other top venture capital firms. For more information, visit www.videoamp.com or follow us on Twitter, Facebook, and LinkedIn.
ABOUT MEDIAOCEAN
Mediaocean is the world's leading media software company that automates every aspect of the advertising workflow - from planning, buying and selling, to analyzing and optimizing, to invoicing and payments. Mediaocean's open cross-media platforms power $140 billion in global media budgets, have unmatched reach and bridge traditional and digital media. Mediaocean serves more than 80,000 users across agencies, advertisers, broadcasters and publishers worldwide. The company employs 900 people worldwide and is part of the Vista Equity Partners portfolio of software companies. Mediaocean is headquartered in New York with ten offices worldwide. Learn more at www.mediaocean.com, or connect with Mediaocean on LinkedIn, Facebook or Twitter.