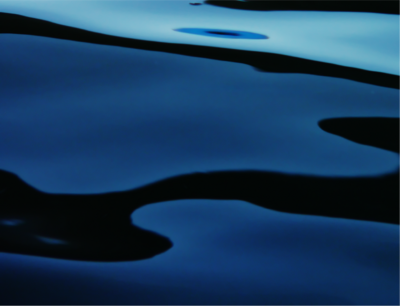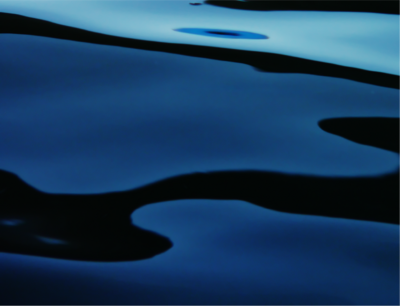 What DE&I means to me

Some thoughts on understanding the importance of allowing those around us to bring their lived experiences to the forefront.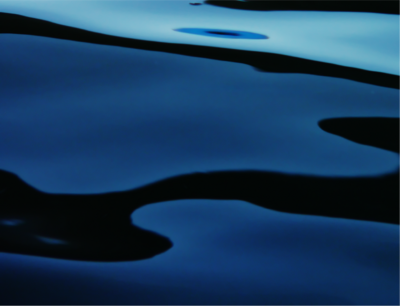 It's the first day of the school year at a new school in a primarily white and Catholic neighborhood. I can't help but sit there borderline hyperventilating. The anxiety is creeping in, and my internal monologue is beginning to externalize itself through the sweaty palms of my hands. The flushing of my cheeks is burning through the kind, midwestern smile I have been practicing for so long.
"Charlie…um…" the teacher says while squinting at the class roster as if my last name had suddenly decreased in size. I can feel my pulse pounding in my neck. "Alfalfa? Is Charlie Alfalfa here?"
"Here," I mumble as I embarrassingly raise my hand, making sure to not raise it too high, so the puddles of sweat my shirt have absorbed doesn't become visible to all the way-too-common-last-namers staring at me like I'm an alien. I don't even bother to correct her pronunciation to avoid having to repeat myself multiple times, only to hear, "I'll never be able to say that."
The following week, school gets shut down after everyone has arrived, and none of the adults are telling us what's happening. I lived close enough to school that I just walked home. A few hours pass by, and my parents finally get home. We turn on the news, and there it is. Two planes crashing into the World Trade Center and one into the Pentagon. I hear the reporters say "Osama," and all I can think is, "Oh! That's my uncle's name!" Little did I know that name would haunt the world for decades.
My mother sat me and my sister down that night. "You can't tell anyone that you're Middle Eastern…" she tells us, "…they're really scared of us now." I began to cry as soon as I remembered, just days prior, that I had proudly announced to my entire class that my family is from Jordan, and I speak Arabic.
Fast-forward a few weeks and I'm in the nurse's office with the principal and vice-principal. They were investigating if the bruise on my leg was real or not. Where did that bruise come from, you ask?
A chair.
A chair that my teacher threw at me. The same teacher who was sitting in the back of the classroom when I shared my ethnicity with my classmates. The same teacher who would stare at me instead of the flag as I stood there silently during the pledge of allegiance every morning. The same teacher who had the choice to make her class a safe space for a scared and confused child…and chose not to.
Mispronouncing my last name was now the least of my worries when I met new people. Time would go on and the discriminatory behavior would only change its appearance but has yet to disappear. However, what would disappear over time would be my paralyzing fear of addressing this behavior.
A few years later, my family and I relocated to the outskirts of Chicago in a neighborhood referred to as "Little Palestine," where I was no longer the only Middle Eastern student at my high school. I thought I could finally feel like I wasn't an outsider, and for a few days, I did. That year, the holy month of Ramadan began mid-September. In Jordan, only 2-6% of the population identifies as Christian—my family is part of that 2-6%. So, when Ramadan started, I was one of the few Middle Eastern students eating lunch. As soon as word got out, I was immediately approached with hesitancy from the one group that I was so eager to be a part of. Yet again, I was bothered by a group of people who instead would rather assign a label to me and dismiss me than get to know me as an individual. I spent my time in the shadows. This didn't bother me much since I was a full-time employee who was forced to take any available shifts just to ensure my family didn't end up on the streets. I wasn't left with much time to create a thriving social life.
I am the first in my family to attend university, and whatever chance I had at decreasing the amount of student loans I took out went out of the door when my father passed away in 2011 after complications from chronic kidney failure. My parents and sister came to the states in 1990, leaving me to the advice of underpaid and overwhelmed high school counselors to help me understand my financial aid package. After years of making uninformed decisions at the discretion of financial aid "advisors" at my university, I was buried so deep in student loans.
I spent six years in university until I finally graduated and received my degree. I had such a minimal understanding of what financial aid was that I was unaware I would have to pay it back. I felt defeated. So, I made it my mission to inform myself and provide basic financial education to other disadvantaged communities throughout the Chicagoland area. After about a year, I chose to begin building my career to align with my heart. In 2018, I enrolled in a formal graduate education program at the University of Illinois at Chicago. I thought I had found my passion when I landed a job as a high school science teacher. I could be who I needed when I was younger.
"Be the person you needed when you were younger."
-Ayesha Siddiqi
Scientist, Political Commentator, and Author
I would go on to adapt and teach curriculum about the lack of—and need for—representation by minorities in the STEM field. I joined a 17-day protest to demand resources for our disadvantaged students. I was an advisor of an after-school club for LGBTQQIAA+ students grappling with their gender identity and sexuality. I worked my hardest to be an advocate for my students with different obstacles and barriers that society had placed on their path. But then the pandemic hit, and we had no choice but to adapt.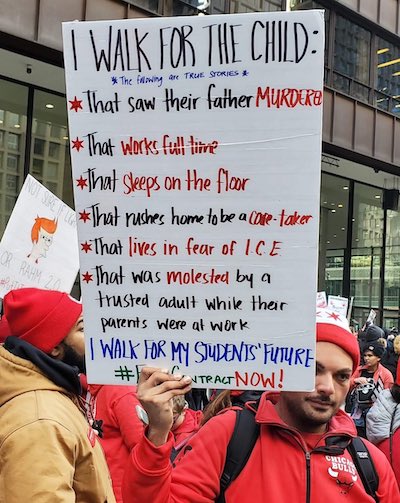 During that period of teaching, I witnessed too many tragedies hit my students' lives. I found myself in tears most days, yet I kept showing up. I kept it together for a while. What broke me was having to shield a student's head from them banging it up against the lockers as they shared how useless it felt to continue living. They had just been informed that they would need to return to foster care. There was nothing I could do. During this situation, the only support I received from school personnel was to "keep your eye on them." I empathize with this student; that feeling of being unwanted was one that I experienced during most of my formative years. It's one that can break a person beyond repair. That same feeling that sent one of my transgender students to the hospital after a failed suicide attempt.
Society has put forth so much time, effort, and resources to exclude certain groups of people in the past both intentional and not. If we can redirect that energy and those resources into being inclusive, so much could change for the better.
So, what does diversity, equity, and inclusion mean to me? It means allowing those around us to bring their lived experiences to the forefront. It will enable people to feel human. It allows for the acknowledgment of differences and embracing those differences as an addition to our lives, not a detriment. Maslow's Hierarchy of Needs tells us that one cannot reach peak potential (self-actualization) if they are deficient in other basic human needs, such as feeling like we belong. Who are we to deprive another human of their full potential?
Charlie Alfarah, M.Ed. is Sr. Manager, DE&I at Mediaocean.