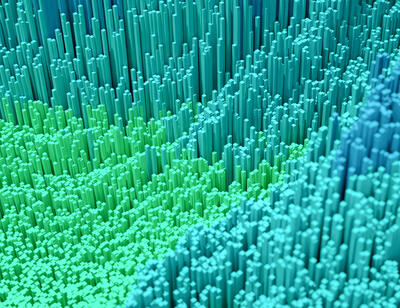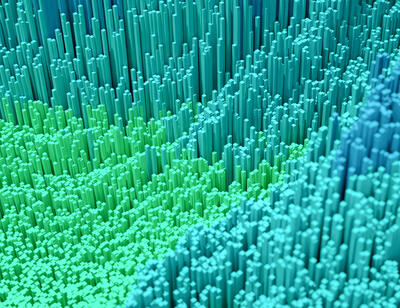 YuMe and Mediaocean partner to enhance the TV ad buying experience

Partnership to extend the reach of TV buying by providing ability to access premium digital video inventory through TV workflow.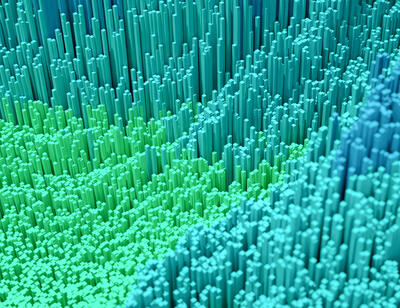 Redwood City, CA – July 12, 2017 – YuMe, Inc. (NYSE: YUME), a proven partner for video advertising leadership and innovation, and Mediaocean, the leading software provider for the advertising world, today announced a partnership designed to extend the reach of TV media buying by providing brands the ability to access premium digital video inventory through Mediaocean's existing TV buying workflow. By combining traditional TV buying with digital, TV buyers can view YuMe's Designated Market Area (DMA)-specific inventory and local TV station avails side-by-side. A unified, holistic view of video campaigns means that TV buyers can allocate spots across traditional broadcast and cable channels, connected TV, mobile and desktop to create the optimal media mix.   
"Through our partnership with Mediaocean, we've scaled our world-class solutions and customer service to reach some of the largest agencies in the industry. YuMe's enhanced TV solution gives TV buyers digital data advantages including advanced targeting and audience segmentation, and it allows integrated, cross-channel campaigns, optimizing for audience, reach, frequency, recency -- at scale," said Michael Hudes, Chief Revenue Officer, YuMe. "Further, when linear TV ad rates inevitably rise or inventory thins, TV buyers are able to extend buying to digital, capturing a cross-device audience by reaching consumers through the variety of media they use, from connected TV to laptop to tablet."  
"TV and digital video buying teams are working more closely together than ever before," said Ramsey McGrory, Chief Revenue Officer at Mediaocean. "Our partnership with YuMe provides easy access for local broadcast buyers and brands that need a simple way to leverage multiple screens to tell a unified story. We're happy to partner with YuMe, who is aligned with our strategy to develop solutions that leverage TV architecture and allow both TV and digital video to be used effectively in a single campaign." 
YuMe and Mediaocean's partnership provides TV buyers the ability to:
- Extend reach of traditional TV buys with premium digital video inventory through existing spot TV buying workflow;
- Immerse living rooms in cross-screen brand messaging on desktop, mobile, tablet, and connected TV;
- Leverage competitive cost per points (CPPs) while running on quality digital channels;
- Access desired audiences during tight TV inventory environments, heavy-ups, and tent-pole events; and
- Plan and measure TV and online video placements side by side.
For more information visit connect.mediaocean.com/partner/yume. 
About YuMe
YuMe, Inc. (NYSE: YUME) is a leading provider of global audience technologies, curating relationships between brand advertisers and consumers of premium video content across a growing range of connected devices. Combining data-driven technologies with deep insight into audience behavior, YuMe offers brand advertisers end-to-end marketing software that establishes greater brand resonance with engaged consumers. It is the evolution of brand advertising for an ever-expanding video ecosystem. YuMe is headquartered in Redwood City, California, with worldwide offices. For more information, visit YuMe.com/pr, follow @YuMeVideo and like YuMe on Facebook.
About Mediaocean
Mediaocean is the world's leading media software company that automates every aspect of the advertising workflow - from planning, buying and selling, to analyzing and optimizing, to invoicing and payments. Mediaocean's open cross-media platforms power $140billion in global media budgets, and have unmatched reach and bridge traditional and digital media. Mediaocean serves more than 80,000 users across agencies, advertisers and media sellers worldwide. The company employs 900 people worldwide and is part of the Vista Equity Partners portfolio of software companies. Mediaocean is headquartered in New York with ten offices worldwide. Learn more at mediaocean.com, or connect with Mediaocean on LinkedIn, Facebook or Twitter.
Forward-Looking Statement
This press release contains forward-looking statements, including those in management quotations. In some cases, you can identify forward-looking statements by the words "may," "will," "expect," "intend," "plan," "objective," "anticipate," "believe," "estimate," "predict," "project," "potential," "continue" and "ongoing," or the negative of these terms, or other comparable terminology intended to identify statements about the future. All statements other than statements of historical fact are statements that could be forward-looking statements, including, but not limited to, statements about the future of the TV ad buying experience, the impact and value of unifying and aligning digital and TV buying teams, product offerings, strategic partnerships, and the benefits derived therefrom, growth strategies; operating results; market trends; and quotations from management. These forward-looking statements are subject to risks and uncertainties, assumptions and other factors that could cause actual results and the timing of events to differ materially from future results that are expressed or implied in the forward-looking statements. Factors that could cause or contribute to such differences include YuMe's history of net losses and limited operating history, which make it difficult to evaluate prospects, YuMe's fluctuating quarterly results of operations, and dependence on a limited number of customers in a highly competitive industry. These risks are discussed under "Risk Factors" in YuMe's Quarterly Report on Form 10-Q for the period ended March 31, 2017 that has been filed with the U.S. Securities and Exchange Commission (the "SEC"), and in our future filings and reports with the SEC. The forward-looking statements in this press release are based on information available to YuMe as of the date hereof, and we assume no obligation to update any forward-looking statements.