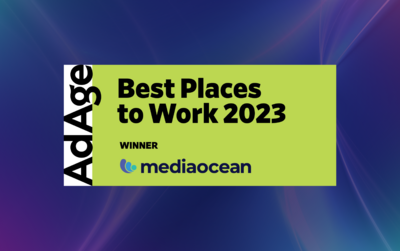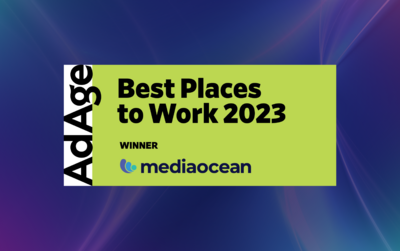 Mediaocean Recognized as One of Top Ten Ad Age Best Places to Work 2023

Factors ranging from training and benefits to corporate culture and leadership were considered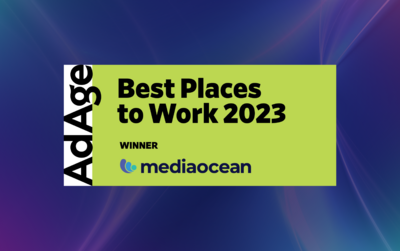 NEW YORK, January 23, 2023 (GLOBE NEWSWIRE)  – Mediaocean, the mission-critical platform for omnichannel advertising, today was named again to the Ad Age Best Places to Work for 2023 in the advertising technology category. Factors ranging from training and benefits to corporate culture and leadership were considered for the company to garner its top ten overall ranking, and top three in ad tech. This award reflects Mediaocean's continued focus on creating a culture of innovation and equity – made possible through its learning and development programs, affinity groups, and global philanthropy efforts, among other initiatives.
"We are honored to be named one of the Ad Age Best Places to Work, and we remain committed to providing our employees with the best opportunities to make an impact in our industry," said Nicole Brown, SVP People & Culture at Mediaocean. "At Mediaocean, we foster a collaborative environment centered on inclusivity, accountability, and growth. More than anything, this achievement is a testament to our team's passion, which is at the heart of everything we do. We cultivate a workforce that not only embraces change, but leads it by being relentless about solving challenges and delivering results." 
"I'm super proud of our team at Mediaocean and the culture we've created. With the shifting environment around the industry and the world, we've had to shift the way we work to align with the priorities of our people," said Mediaocean Co-Founder and CEO, Bill Wise. "Since the pandemic began, we've acquired and integrated five companies and are now operating as one team with one dream. It's no easy task but, given our pivotal role in the ad industry, we have the responsibility of fueling an ecosystem that maximizes the full potential of our employees, customers, and partners." 
The winners of Ad Age Best Places to Work for 2023 represent the highest overall numerical scores based on an analysis of questionnaires submitted by employers and survey responses from their employees. Ad Age's scoring system factors in employee responses on topics including pay and benefits and seven other core focus areas (75% of the score) and a company's policies and practices on areas including pay and benefits, work/life balance, recruitment, training and development (25% of the score). Ad Age produced Best Places to Work 2023 in partnership with the research firm Best Companies Group. The competition was open to agencies, ad tech firms, brand, or corporate marketing departments or groups, and in-house agencies of marketers.
"The tight labor market forced every business in the industry to compete for talent, and the 2023 Best Places to Work winners proved the value of understanding what employees want today," said Dan Peres, president and editor-in-chief of Ad Age. "Companies will face challenges this year with the economy and the ongoing effects of the pandemic, but winning workplaces understand that taking care of employees is central to business success."
This award comes on the heels of several other notable recognitions for Mediaocean. Most recently, the company was named a Winner of The 2023 Top Workplaces USA Award, as well spot on 2022 Top 50 Programmatic Power Players List, 2022 Gartner® Peer Insights™ 'Voice of the Customer'' Ad Tech report with the Customers' Choice distinction, and the G2 Cross-Channel Advertising Leader for Fall 2022.
About Mediaocean 
Mediaocean is the mission-critical platform for omnichannel advertising. With more than $200 billion in annualized media spend managed through its software, Mediaocean connects brands, agencies, media, technology, and data. Using AI and machine learning technology to control marketing investments and optimize business outcomes, Mediaocean powers campaigns from planning, buying, ad serving, and creative personalization to analysis, optimization, invoices, and payments. Mediaocean employs 1,600 staff across 30 global offices and supports over 100,000 people using its products. Visit mediaocean.com for more information. 
About Ad Age 
Created in 1930 to cover a burgeoning industry with objectivity, accuracy and fairness, Ad Age continues to be powered by award-winning journalism. Today, Ad Age is a global media brand focusing on curated creativity, data and analysis, people and culture, and innovation and forecasting. 
Company Contact
Max Benson
503.724.0578 
Broadsheet Communications for Mediaocean 
max@broadsheetcomms.com