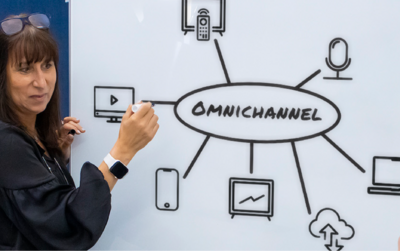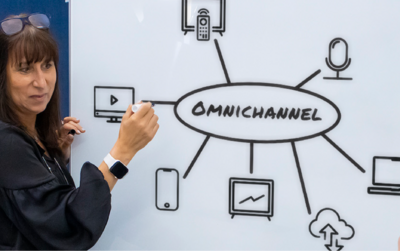 What is omnichannel marketing?

At Mediaocean, we see advertising shifting to a future that is audience-based, media-neutral, and infused with holistic data – in a nutshell, omnichannel.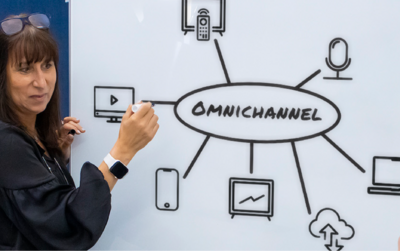 More global brands are launching or enhancing their omnichannel marketing strategies. But what is omnichannel marketing? And how can you make it work for your organization? 
Omnichannel marketing overview 
A textbook definition would be that omnichannel marketing is a type of marketing strategy that uses multiple channels to reach and engage customers. The goal of omnichannel marketing is to create a seamless customer experience across all channels, including in-person, online, and mobile. 
A subset of omnichannel marketing is omnichannel advertising, which uses multiple channels to reach consumers through paid media. This could include traditional channels like television, print, out-of-home (OOH), and radio, as well as digital channels like search, display and social media. 
Across the advertising industry, teams are working tirelessly on plans to execute omnichannel marketing strategies designed to bring all traditional and digital channels into a single view.  
At Mediaocean, we see advertising shifting to a future that is audience-based, media-neutral, and infused with holistic data – in a nutshell, omnichannel. 
In order to fully understand what we mean by "omnichannel" – both its definition and what it means in the context of consumer behavior and marketing strategy – let's review how advertising evolved to its current state.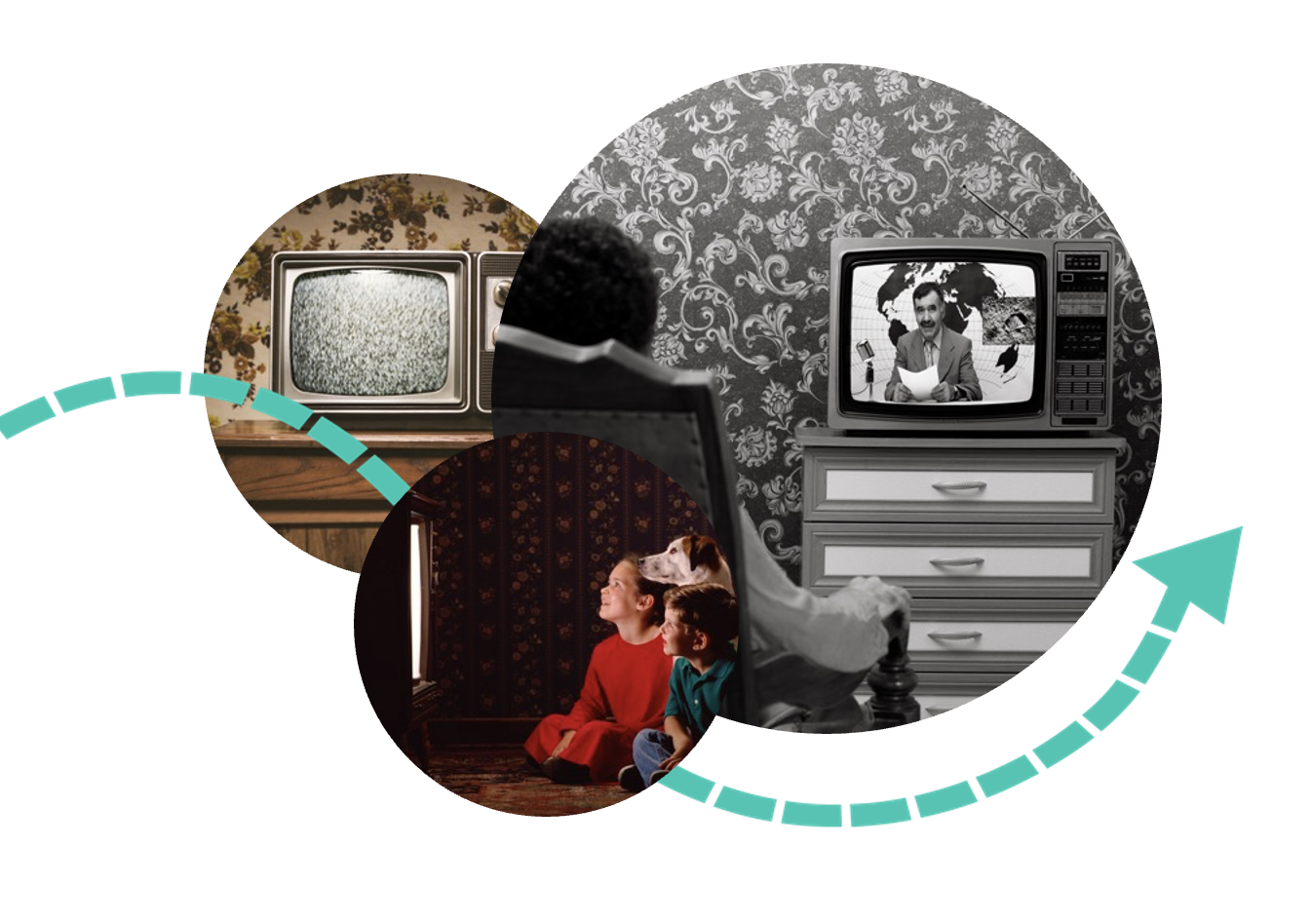 The age of creative 
Back in the 1960s (also known as the Mad Men era), advertising was a creative-driven culture. TV was the centerpiece of the advertising strategy, and copywriters pitched ideas for commercials to brands as their campaigns. Creative formats, the process, and the media itself: all were tightly controlled by a few TV and radio networks.  
Print was also a popular format in newspapers and magazines, and it was a similar process in that a limited number of people controlled much of the media flow. The same could be said for radio. 
Consumers, for their part, watched, read, and listened to media when media companies published content – and it was always on the media companies' terms.  
Media gained more complexity in the ensuing decades. The number of commercial radio stations in the US topped 6,500 in 1970, 7,700 in 1980, and 9,300 in 1990, based on figures reported by Statista.  
The number of US commercial TV stations rose even more dramatically – numbering fewer than 100 in 1950, more than 500 in 1970, more than 800 in 1970, and more than 1,400 in 1990 before levelling off around 1,700-1,800 since 2005. 
Growth in TV was fueled by the proliferation of cable TV. By the late 1970s, 16 million US households subscribed to cable, and that jumped to nearly 53 million a decade later, according to the California Cable & Telecommunications Association (CCTA).  
Growing media complexity led to demands for better data about audiences and their content preferences, but the structure of ad agencies didn't fundamentally change in the US. According to the 4As, "Until 1990, the norm was full-service agencies that handled both creative and media functions for their clients. Independent media buying services... handled only 15% of U.S. media spending in 1990."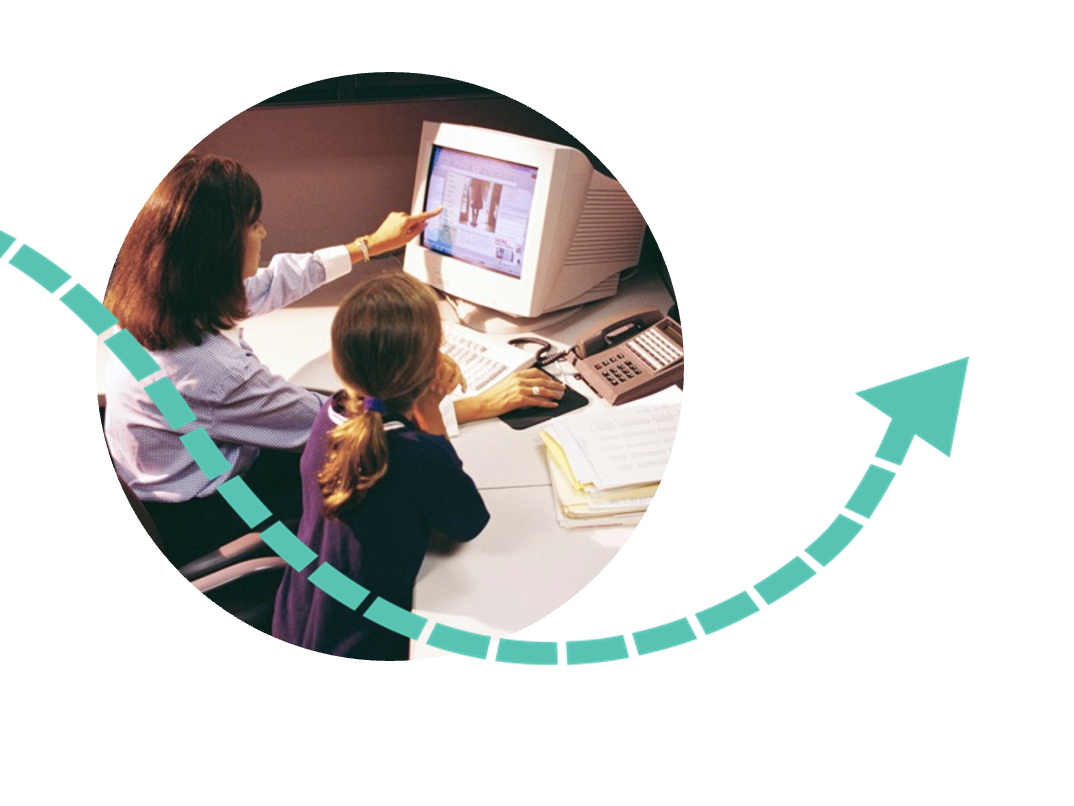 The age of channel-dominance 
In the late 1990s and early 2000s, with the rise of the Internet, we transitioned into an age of channel dominance. It started with the emergence of a handful of game-changing trends: 
adoption of the World Wide Web for content consumption and commerce 
decoupling of media and creative accounts with major brands 
specialization of media planners and buyers, with many focusing on specific channels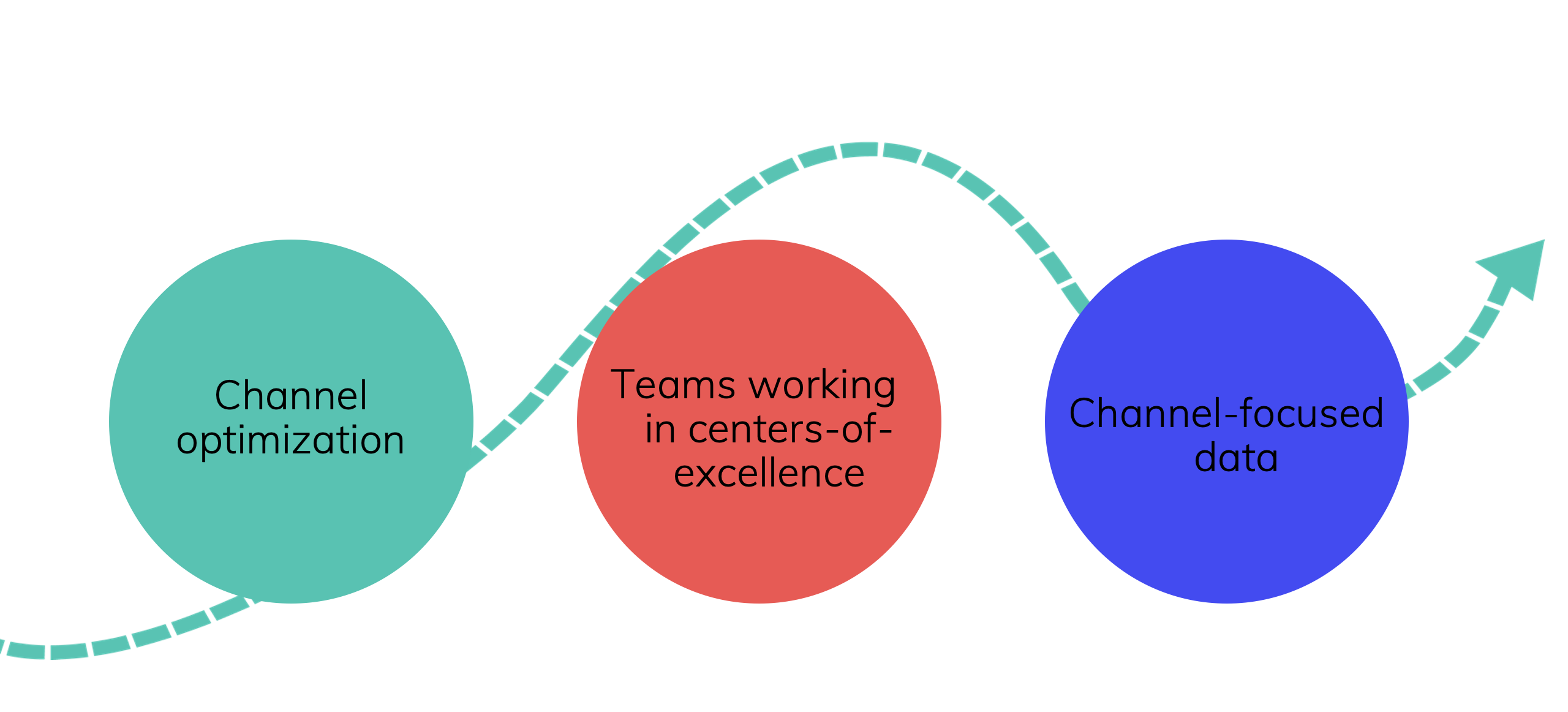 Channel-driven advertising strategy involves individual media channels being optimized to work to the best of their ability. This is often executed through "centers of excellence," where specific teams work on specific channels. Spot TV buyers buy local TV. Print buyers buy print. Network TV buyers buy broadcast. And so on. 
This is also when digital teams emerged. They were completely separated from the "traditional media" teams and focused their efforts on "in-channel optimization." They needed accurate, channel-focused data. Naturally, new companies and research suppliers materialized to serve this new work activity. For more, check out this digital marketing overview.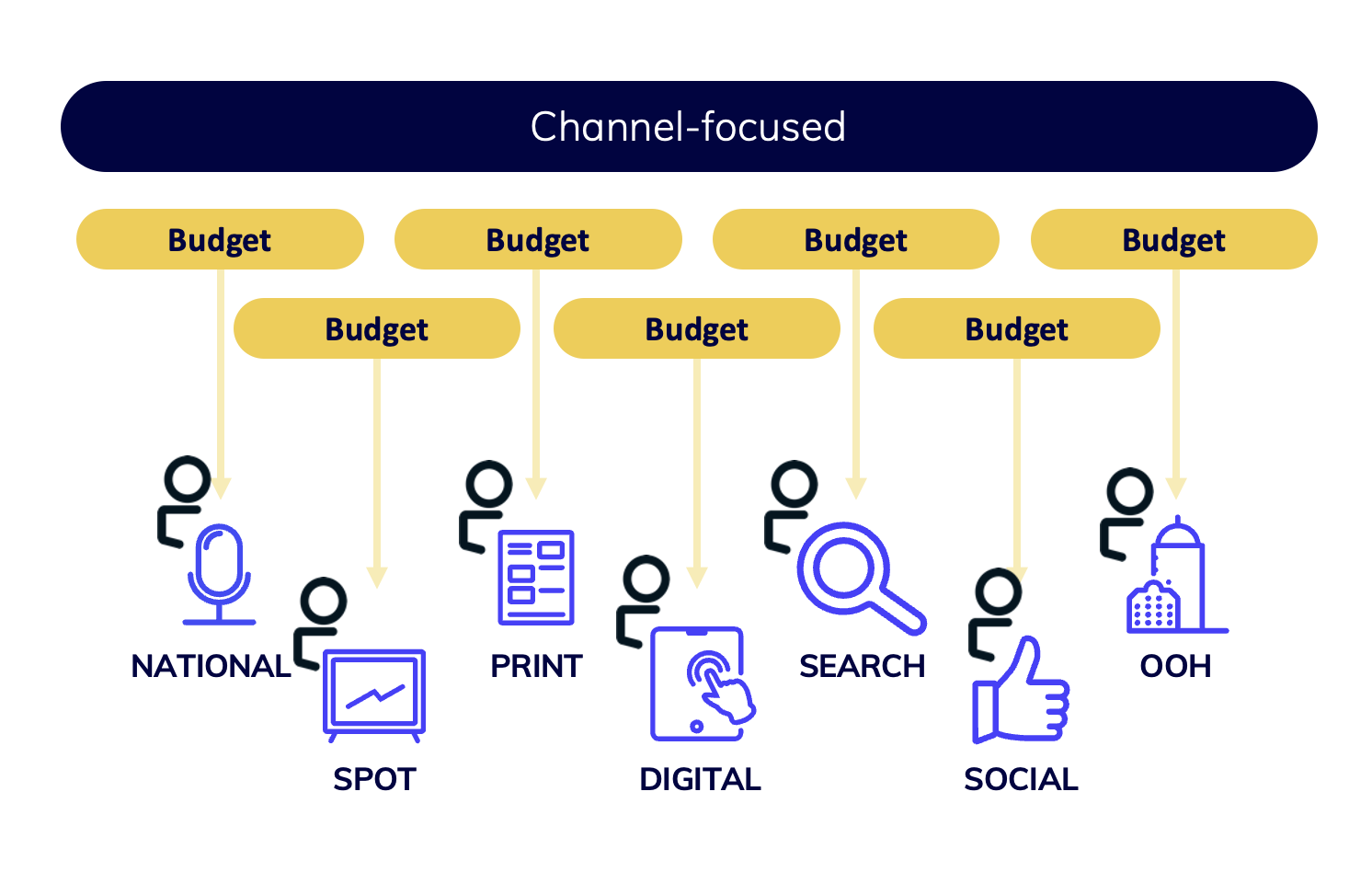 With people working in these new "centers of excellence," they're essentially working in silos. Within a channel focused strategy, the national TV team is given a budget. The social team is given a budget. The same with the search team, and so on. It's all separate.   
In the 2010s, broadband, which became pervasive just as telecommunications carriers were upgrading mobile networks to accommodate the smartphone boom, enabled an explosion in media which caused even more media fragmentation. 
For brands, it's extremely difficult to simplify and consolidate all this work across platforms. For agencies, it's costly and time-consuming to staff and fund these separate teams. And it's not just about the media – it's about the creative, too.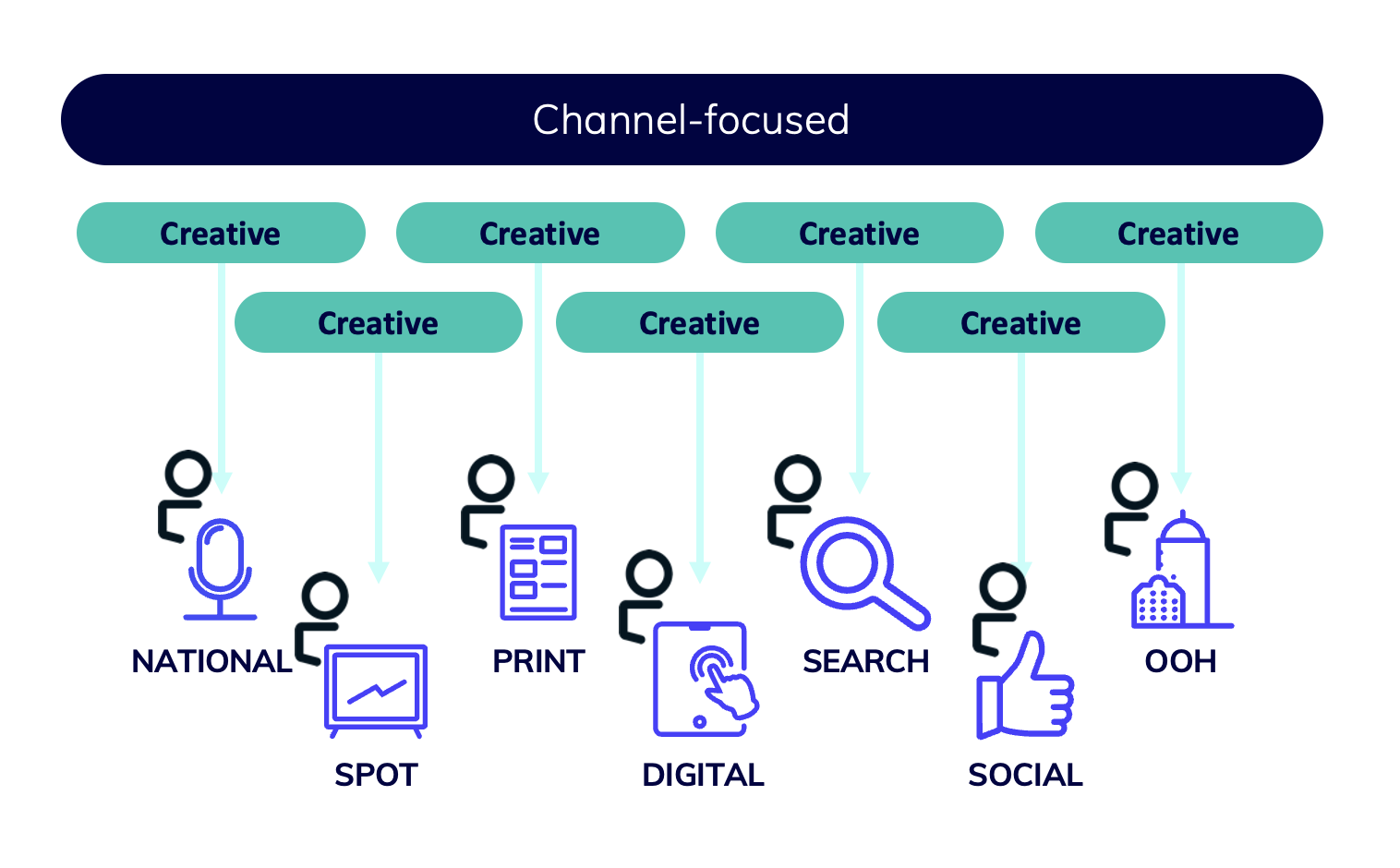 Creative has historically been ideated and produced for each individual channel. And it's often executed in a way that's built to the specifications of the media buys rather than in-the-moment for consumers. So, we have an overly complicated system with a lot of silos, and everything activated not by the audience, but by each individual channel.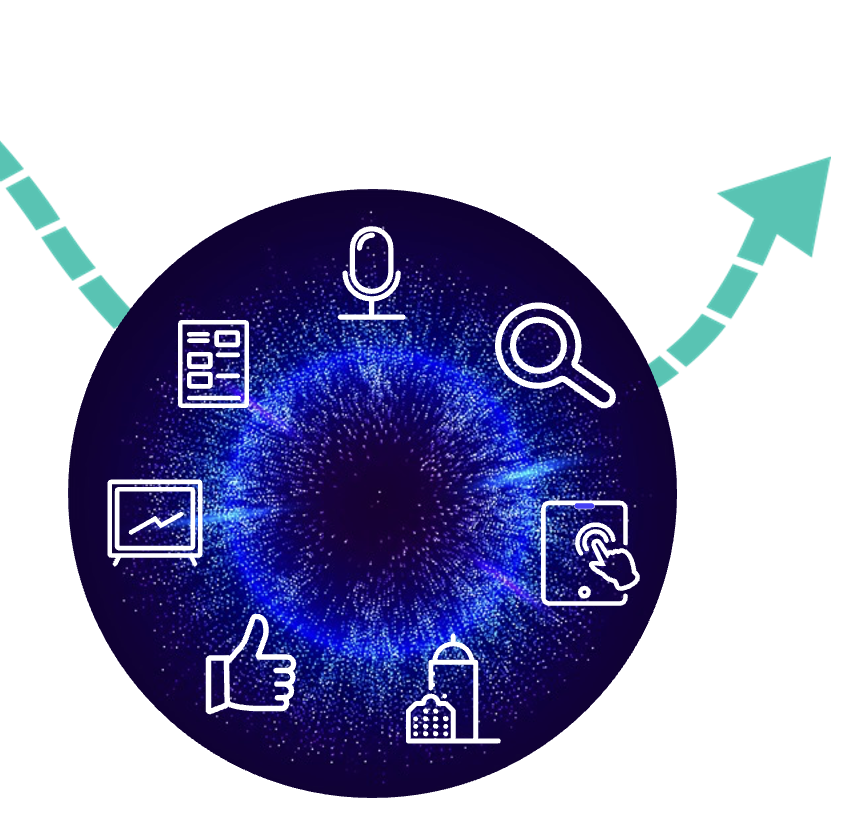 The age of convergence 
At long last, in the 2020s, we've arrived at a new era for omnichannel marketing – which we call "the age of convergence." 
Managing siloed campaigns for TV, search, social, and every other channel is no longer warranted nor wise. 
Convergence has been fueled by an explosion of content across channels combined with consumer control. Today, consumers do what they want, when, where, and how they want. And marketers can meet them in the moment.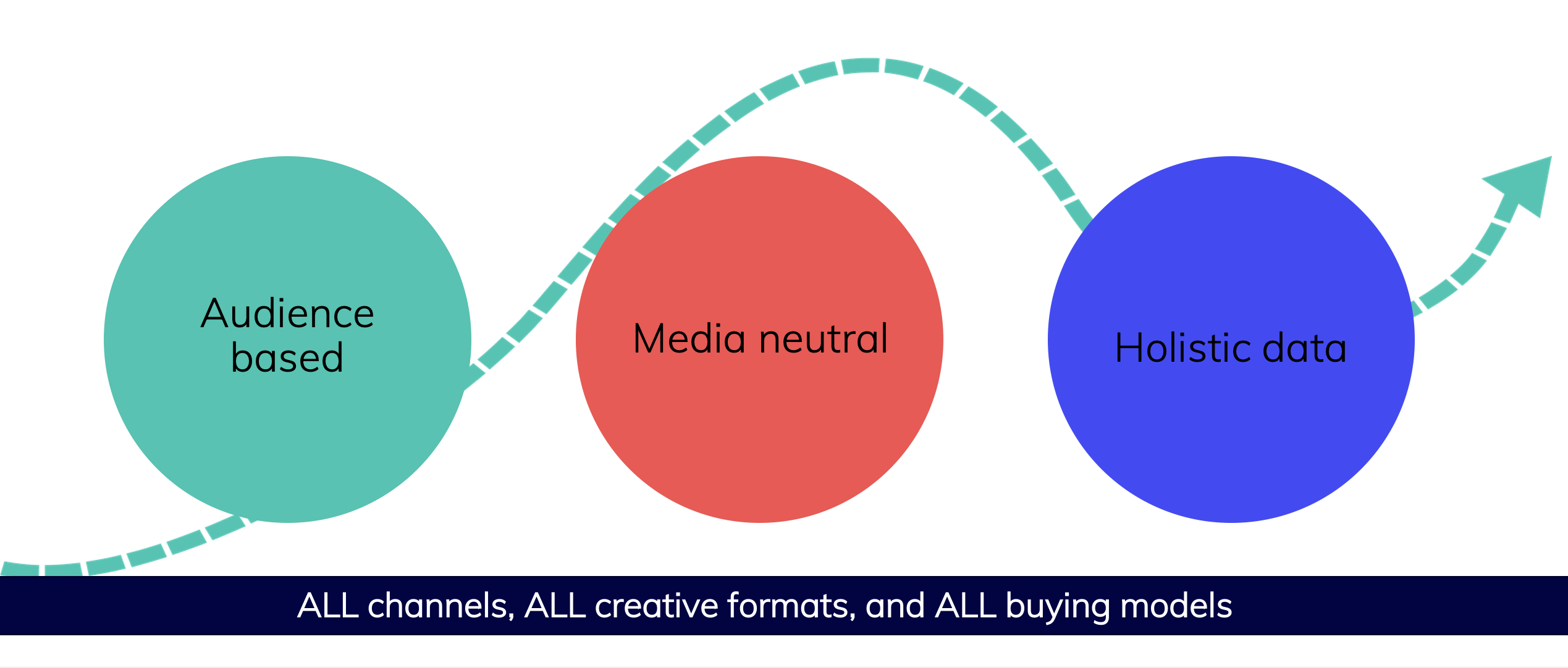 Now that we're past "the age of channel dominance," the industry needs to shift its focus to the audience. And if we're truly making decisions based on audience behaviors, that means we need to be media neutral. No more channel-focused strategies leading the way. For everything to work properly, we need holistic data – data that represents all channels collectively. 
This new approach leads to the channels that are used instead of putting the channels first. Omnichannel is all channels, all creative formats, and all buying models.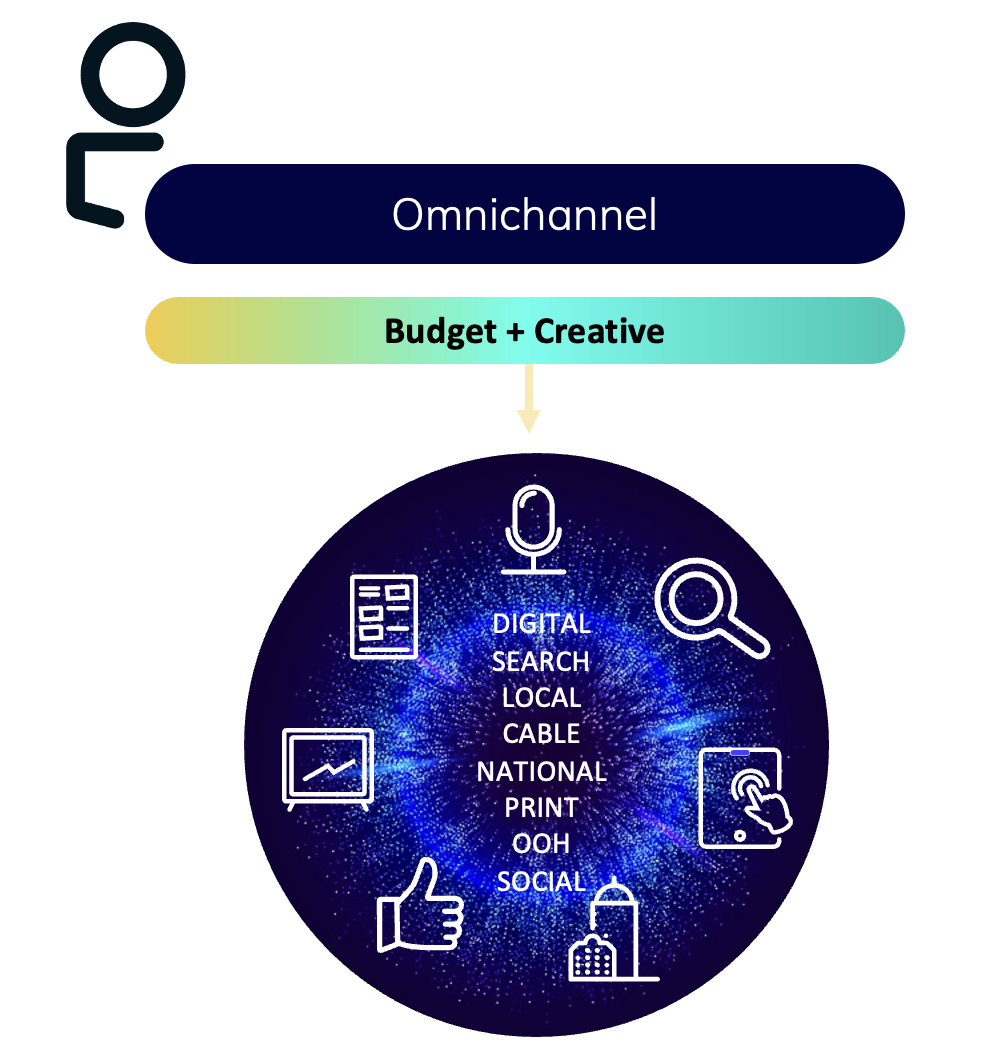 Omnichannel: audience-based, media-neutral, holistic data
With omnichannel, teams are out of their silos. They're coming together around an audience-first, channel neutral strategy. Budget and creative are planned around how best to meet the audience.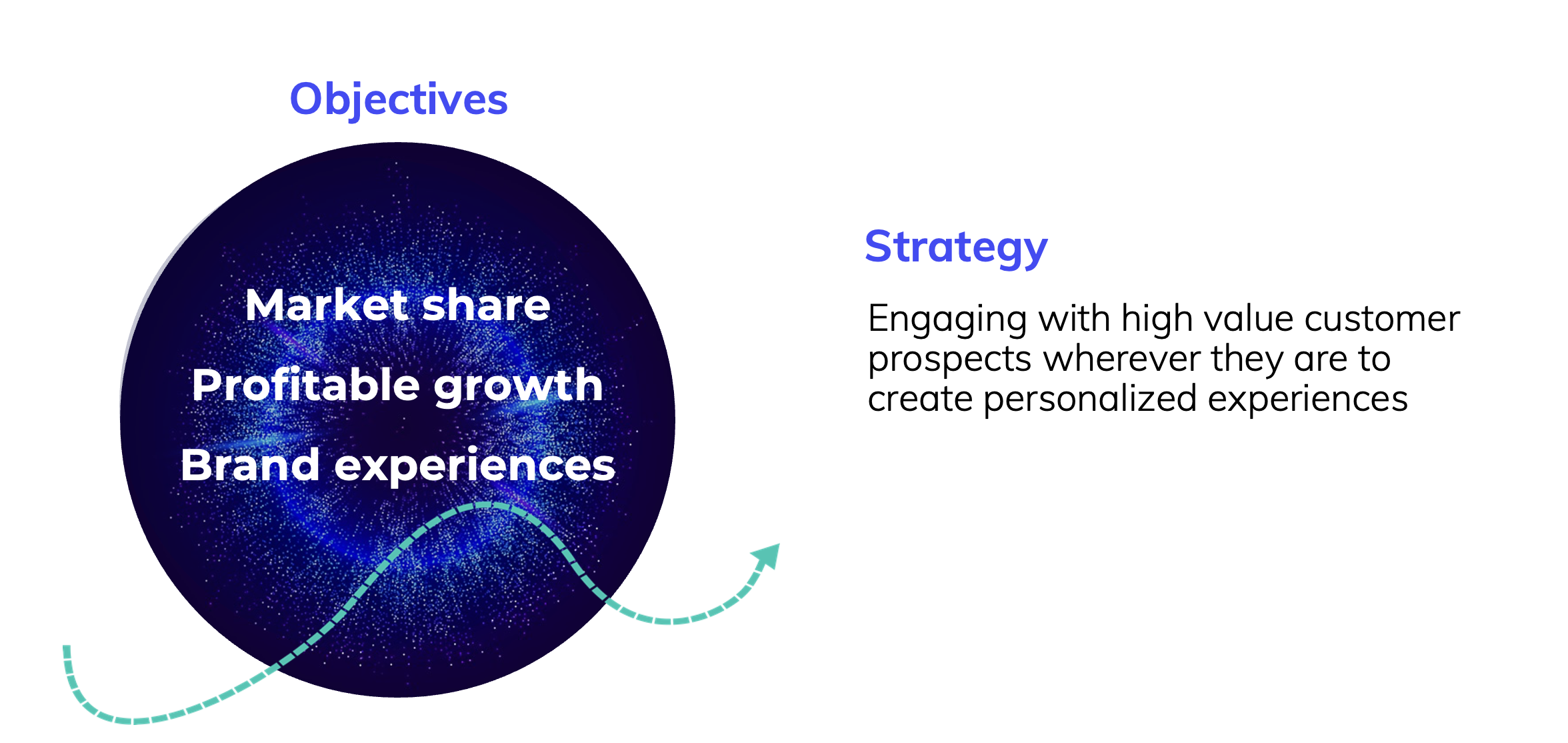 The omnichannel marketing imperative 
Brands want to grow their business. They seek market share. They want growth not just for growth's sake, but profitable growth, and they want to deepen the experiences their customers and prospects have with their brands.  
This translates to omnichannel marketing strategies that engage potential customers wherever they are and offer personalized experiences. 
Broadcasters and publishers are embracing omnichannel marketing as well with converged media that spans traditional and digital channels. The 2022 TV upfronts were marked by offerings that incorporated linear and streaming inventory. Audience-based planning led the way. And measurement and transaction currencies are evolving to more advanced methods. Finally, creative strategies are adapting to fit different formats and assemble in real-time based on holistic data. 
It's an exciting time to be a marketer. The "age of convergence is upon us" and the challenges that have held back innovation in advertising are being lifted. Channel-dominant strategies are giving way to Omnichannel strategies and, while we're no longer in the "age of creative" the role of creative is as important as ever. 
Leading this transformation, Mediaocean is the mission-critical platform for omnichannel advertising. For more information on industry trends, download the  Marketer's Guide to Omnichannel Advertising.