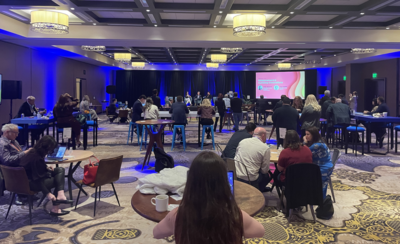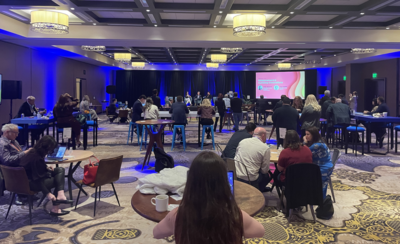 10 things we learned at CES 2023

AKA an overarching summary of the most important takeaways spanning our entire program during CES.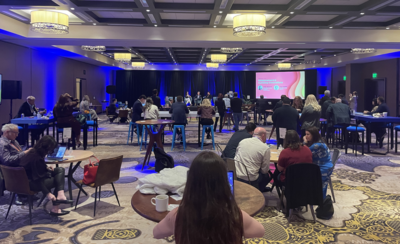 During this year's CES (Consumer Electronics Show) in Las Vegas, we hosted the Mediaocean Retreat featuring two days of sessions starring leaders across brands, agencies, technology companies, research firms, and industry associations. 
While we didn't have any internet-connected refrigerators or self-driving cars, we had scores of speakers shedding light on the most pressing challenges and brightest visions for the ad industry.
It was all possible thanks to our collaboration with the Coalition for Innovative Media Measurement (CIMM), Beet.TV, Beeler.Tech, and Fastener.io, along with the support of our partners, TransUnion and VideoAmp.
Below are the most important takeaways spanning the entire program. And feel free to revisit Tweets tagged #MediaoceanRetreat for the play-by-play insights.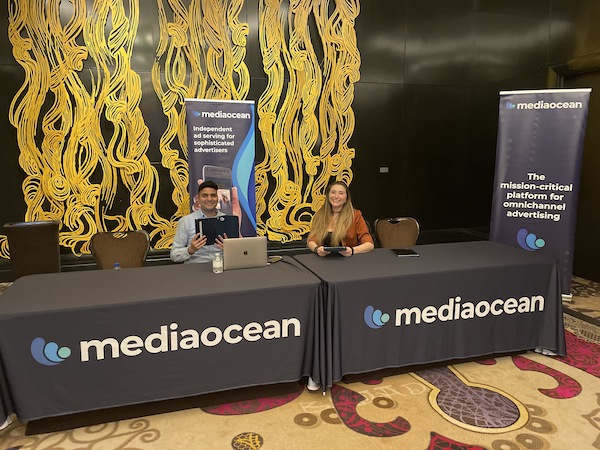 1) Prioritizing performance will reach its limits.
As analyst Joanna O'Connell noted during her keynote, where she shared insights based on Mediaocean's recent "2022 Market Report and 2023 Outlook," marketers will be hedging against the uncertainty ahead this year with a push toward performance-driven paid media, but not at all costs. 
Based on our survey of more than 600 marketing executives, more than a third (36%) say brand advertising is critical, and nearly a quarter (24%) say the same for demand generation. Performance isn't everything, especially if there's little effort to stoke the demand that later gets consumers to convert.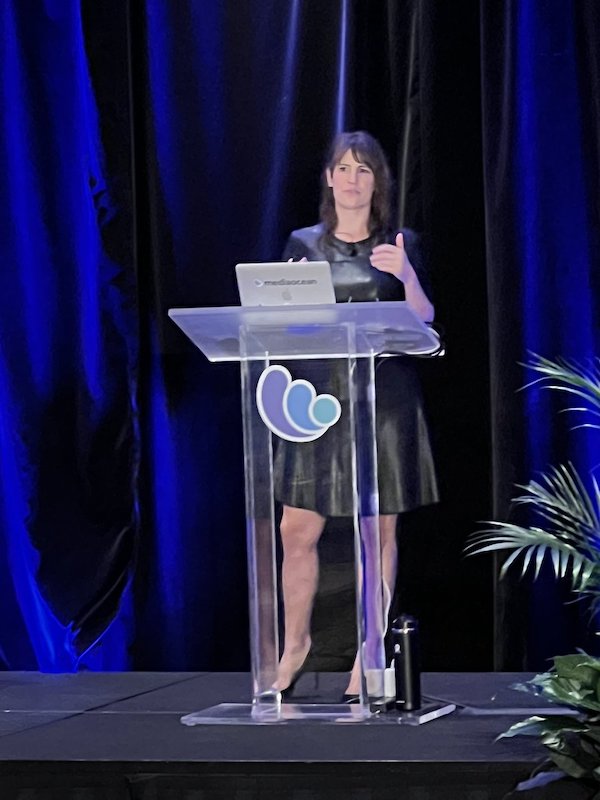 2) Come together right now, over media.
Practically every panel included calls for people to come together more. Ryan McConville, EVP of Ad Platforms and Media at NBCUniversal Media, said during the clean room session, "It's not a winner-take-all game. Federation solves for that." Julian Zilberbrand, EVP of Advanced Media at Paramount, stressed that sellers should convene client councils to foster more collaboration.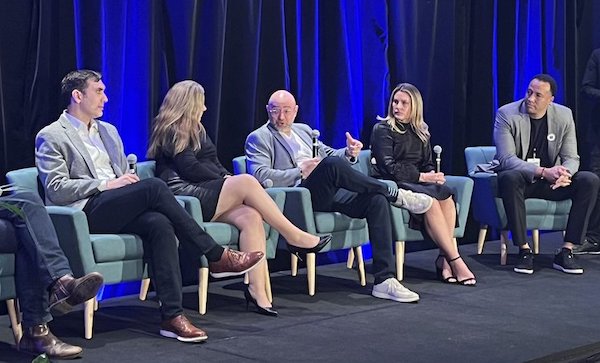 3) There's a need for more standardization, connectivity, and interoperability – without limiting choice.
Jamie Power, SVP of Addressable Sales at Disney Advertising, called for more standardized reporting. The theme came up repeatedly, albeit with the understanding that buyers want the right balance of various options all working off the same standards. Power said, "We don't need to all settle on one thing. But we can start to narrow down some of them." Nancy Marzouk, CEO & Founder of MediaWallah, said that interoperability is key, noting, "We're just at the beginning of trying to figure this out."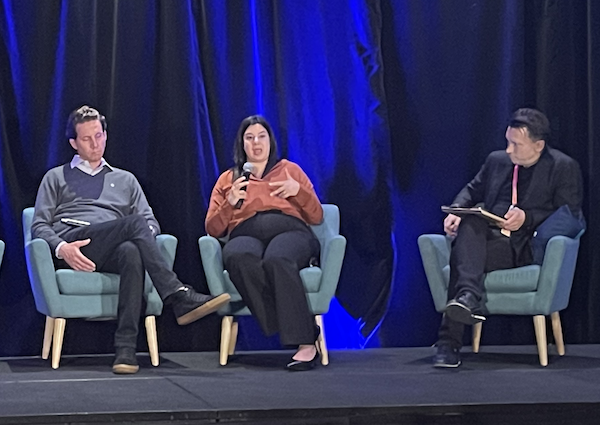 4) We have to strive to do better as an industry.
Many on stage noted that to enact so many of the improvements discussed during CES, there needs to be a willingness to admit what isn't working. Kelly Abcarian, EVP of Measurement & Impact at NBCUniversal Media, said, "What we all have to be willing to say is what we've always done isn't good enough. The consumer's changing too fast, and we've got to keep up." 
O'Connell said she constantly wonders, "What can we do better as an industry?" Luke Lambert, Chief Activation Officer at OMD USA, said the two words that matter most to him for 2023 are "ethical decisioning," and that's powering the frameworks they're building for clients.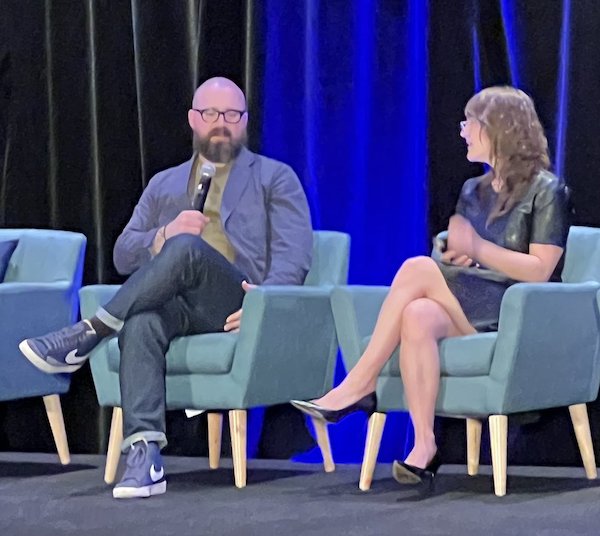 5) The ad industry needs to put consumers first.
Some of the takeaways sounded like clichés, and this was one of them. But if the industry was so good at constantly putting customers first, perhaps there wouldn't be so many conferences dedicated to customer experience (CX). Mediaocean COO Ben Kartzman showed examples of how brands can adapt ad creative to function differently when served on mobile vs. CTV. He added, "Each brand needs to be unique and wants to be unique, and largely, they demand it." Brands are seeking to balance that urge to stand out with the need to respect their customers. 
Tim Natividad, US Head of Enterprise Sales at TikTok, said one approach brands need to keep doing more of is reaching consumers through creators. Referring to his panel that included executives from Pinterest and Snap, Natividad said, "I don't see the three of us as competitors so much as I see us representing a generational secular shift toward creator-led advertising."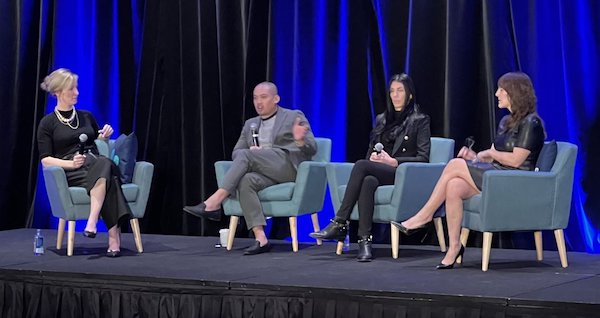 6) And then there's the A-word.
The one cliché-that's-not-a-cliché that came up even more than customer centricity was authenticity. While acknowledging the term is often overused, speakers stood by the importance of brands acting authentically. Carrie Sweeney, Industry Lead - Retail at Pinterest, spoke about it in the context of consumers looking for the right kinds of content and inspiration well before they decided on a specific brand. She said, "Ninety-seven percent of searches on Pinterest are unbranded. That's what authenticity means to us." 
Meanwhile, Sharon Silverstein, U.S. Head of Verticals at Snapchat, focused on another A-word – well technically an acronym. AR (augmented reality) is changing the way we interact with the world and literally puts a new lens on what it means to be our authentic selves.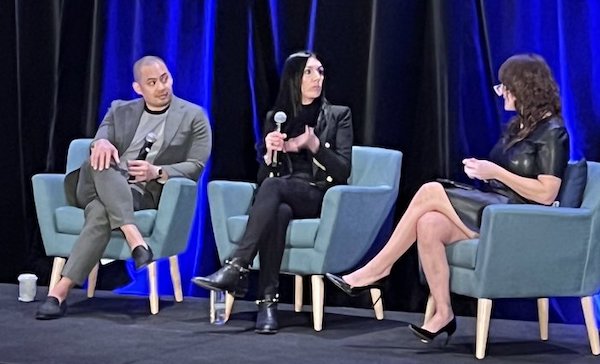 7) It is still very early for many critical technological enhancements.
Clean rooms, advanced currencies, applications of artificial intelligence, and new approaches to addressability all are in relatively early stages of deployment. Abcarian noted as one example, "In 2024 there will be 100% new currencies in the marketplace." She added, "Trust in the data matters, and confidence is everything." It will take so much work for parties to come together and usher in these changes the right way. "The industry is ready for change, and change is here," said Abcarian.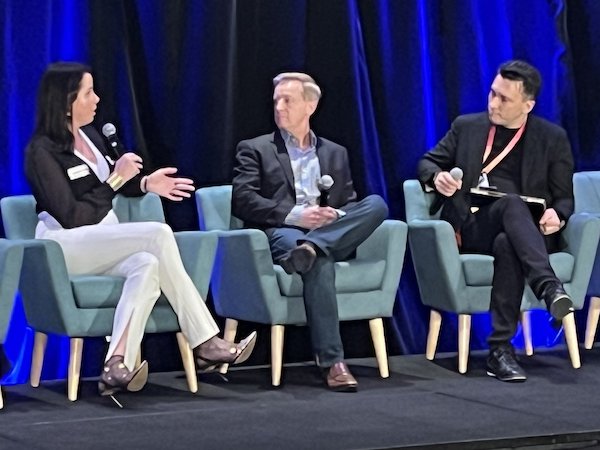 8) Purpose matters more than ever.
Speakers believed in the importance of brand purpose but eschewed treating the phrase as just another buzzword. Raja Rajamannar, Chief Marketing & Communications Officer and President, Healthcare Business at Mastercard, discussed this at length. He talked about Mastercard's commitment to causes such as saving endangered species, searching for new cancer treatments, and standing up for transgender rights. Acting on such purpose "requires courage and conviction and continuity," he said. "We stick with [these causes] for years and years. It's not like chasing the shiny new penny."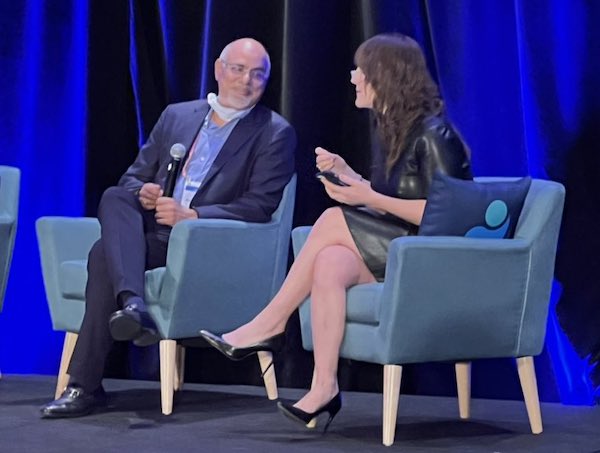 Marla Kaplowitz, CEO of the 4A's, added that diversity, equity, and inclusion (DEI) initiatives can't just be about finding talent. "It's the way you do business," she said. Kate O'Brien, President of Resolution, added on the panel moderated by Mediaocean CCO Steph Dorman, that purpose isn't just an idea serving as some north star to strive for; it's what a company does to benefit its employees in tangible, meaningful ways.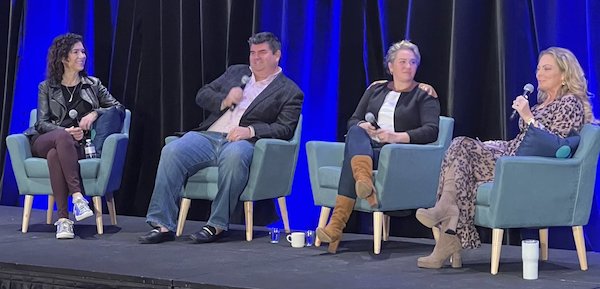 9) AI has leapfrogged the automation age.
Initial use cases of artificial intelligence for the ad industry have centered around automating labor-intensive tasks like creating more variations of creative or enhancing reporting. Now, thanks to technologies such as OpenAI's ChatGPT and DALL·E 2, along with a slew of groundbreaking startups built from the ground up for marketers, we left the automation age and into a new era allowing marketers to do what previously seemed impossible. 
Beeler.Tech and Fastener.io covered the shift in the panel "Develop an Automation Strategy before Automation Does It For You" featuring speakers such as JIFFY.ai Media Co-Founder & President Jason White, Advertising Futurist and CIMM's new Deputy Managing Director Tameka Kee, and Messer Media Principal & Founder Scott Messer.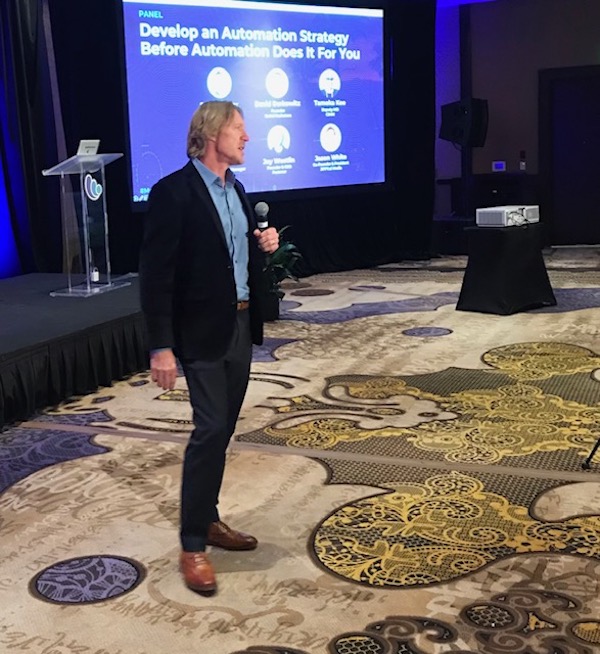 10) Independence, flexibility, and speed are critical going forward.
OMD's Lambert described a model where their teams now include more staff joining on a project basis, rather than relying too heavily on full-time employees (FTEs), so they can take a more nimble approach to client service. 
Bill Wise, CEO of Mediaocean, brought the theme up in other ways. He noted how the biggest tech companies won't be focused on ad tech. "To move the value of these companies, they need to go after trillion-dollar opportunities," he said. Rather, marketers "want the best tech to move dollars fast and remove friction."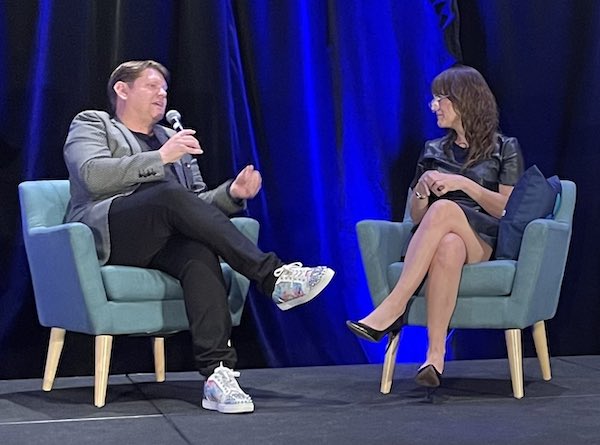 And that's a wrap. All of us at Mediaocean are so grateful that we could reconnect with the advertising industry in person at this year's CES. Thanks again to TransUnion and VideoAmp for their support of our Mediaocean Retreat, which brought hundreds of our peers together for content and community. Whether or not you could be with us in Vegas, be sure to watch the recording of our webinar, as we recapped all the highlights, and you can also watch the full videos of each session.