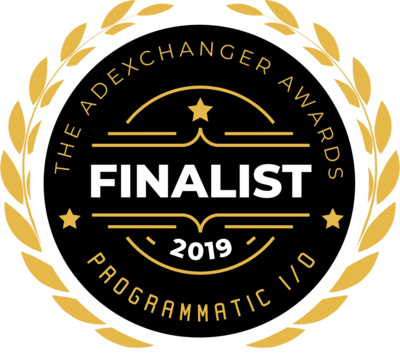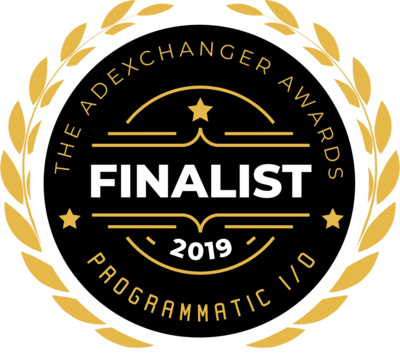 Integrating customer care throughout the entire lifecycle

Stephanie Dorman discusses the importance of customer care from implementation to adoption.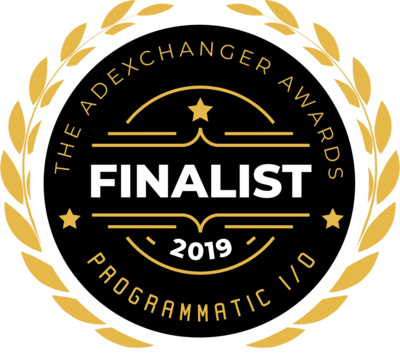 Learning software applications that are mission-critical to managing large media budgets and campaigns is not easy, especially when dealing with millions, potentially billions, of dollars. End users, especially new ones, can be overwhelmed with the task. They might feel equally overwhelmed by the number of learning resources available, from online help, to user guides, to live training.
This is the end user challenge: synthesize the information needed given the specific tasks at hand, and continue to gain knowledge incrementally in order to improve efficiency. This is the software provider's challenge: consistently meet the immediate needs of end users, while also providing a clear, low-effort path to learning over the long-term.
As the foundational infrastructure and software tools provider for the advertising industry, Mediaocean has always understood that success depends on constant attention to our clients. Our Client Services team, which includes project management and deployment, training and resources provided by Mediaocean University, and customer support, excels at meeting the full spectrum of users' needs throughout the journey from implementation to full-scale use and adoption.
The newest and most important phase of this holistic approach is the Customer Success team, a cross-functional team focusing exclusively on customer health and adoption. Our goal is to achieve a fully personalized approach to onboarding and service from the point of sale through to go-live and ongoing support.
Rolling out with a consistent methodology
Our end-user journey begins with the implementation work done by the system experts on the Mediaocean Project Services team. They partner with clients throughout the implementation process to understand workflow requirements and training needs, and work closely with agency leads from project planning and discovery through go-live to ensure accountability throughout the lifecycle of the project. Mediaocean's implementation methodology has been carefully developed and refined over decades of experience, and follows a phased approach with the flexibility to customize as necessary with each engagement.
Applying a learning platform and a learning approach
Mediaocean University is integral throughout implementation and beyond. With expert trainers worldwide offering in-person and remote training, including Hands-on Learning, a fully interactive remote learning platform, the training team crafts a learning path tailored to each client's needs. Their efforts are supplemented by an inventory of over 1,400 eLearning videos and almost 800 quick learning cards, all fully available via the Mediaocean Learning Center. This 24-hour, on-demand learning platform allows clients to create their own eLearning playlists on the fly to ensure they can get the targeted knowledge they need when they need it. Recently, Mediaocean University began offering a full certification service to ensure end user knowledge retention and to identify knowledge gaps. The learning platform services are offered through regional Mediaocean Help Centers, which collectively garnered 481,724 hits in 2018.
Approaching customer success comprehensively
The client journey progresses with the Mediaocean Customer Success team, launched in late 2017. The Success team's focus is on the critical phase immediately post go-live, which can be fraught with change management challenges. Their approach is to allay client concerns and give clients greater confidence as they step forward from implementation to use. The team applies a style of hyper-care that includes rapid issue mitigation, usage checks, and a well-defined escalation path for every need. In addition, the team analyzes early usage patterns, spotting possible negative trends early and identifying opportunities for even greater efficiency gains. Their objective is to ensure our clients move to daily use with the greatest possible gains in efficiency and recognize value as quickly as possible.
Supporting clients with platform expertise
As clients continue past the go-live phase of their journey, they are supported by platform experts on the global Mediaocean Support team. The team provides daily consultation in 11 regions across multiple channels, including in-application chat and comprehensive ticketing tools. The team's strength lies in its ability to scale knowledge, boasting a 98% retention rate and 97% positive customer satisfaction (CSAT) for four years running across 10 different software suites, globally.
Measuring performance to ensure continued client success
From in-app chat to focused, live training plans, to efficient use and adoption over the long term, Client Services provides assistance at every touchpoint:
In-application chat allows users to reach out instantly: 57,280 chats answered in 2018, which accounted for 54% of inbound support queries.
Project Services team achieved a CSAT of over 92% over 95 service engagements in 2018, with 45 implementation projects currently underway.
Expert customer support teams processed over 130,000 support tickets while maintaining a support CSAT of over 97% for four years running and a retention rate of 98% across 10 different software suites globally.
Mediaocean University 

Delivers flexible, best-practice training (2,582 sessions delivered for 20,163 attendees in 2018) with a 98% training CSAT for over four years running.
Provides a learning platform featuring 1,482 task-based eLearning videos that end users can assemble into their own custom eLearning packages, an inventory that garnered 58,219 views in 2018.
Features 790 workflow-based instructional quick cards to supplement training and eLearning.

Customer Success scored an NPS of 85 and CSAT of 95% in their first full year, managing 26 clients through post-implementation and achieving 100% adoption.
Seeing a qualitative impact
The launch of the Customer Success team, which forms the capstone to the excellent customer support Mediaocean has always provided, has given Mediaocean even greater confidence in its ability to bring clients onto its systems effectively and expediently. The team has worked with 26 new accounts in its first year, and the improvement in adoption and client confidence is palpable. Because clients can adopt and use Mediaocean platforms more efficiently, they can more quickly begin to see return on their investment.
Committing to hyper-care
The Customer Success team outlined an ambitious goal: apply the best practices of hyper-care over the entire lifetime of a contract, not just at critical junctures such as the renewal or implementation phases. The approach requires a steadfast commitment to enhancing the client experience overall and helping the client achieve the greatest efficiencies and, therefore, maximum ROI.
April Iseral, with The Richards Group, commented on the structured, hyper-attentive process that the Customer Success team uses to make every client engagement more productive:
"I feel it's been a very organized process; first meeting every week, then every other week as we started to get more familiar with the system. Some questions were answered even before our meeting, which made it a very efficient use of our time."