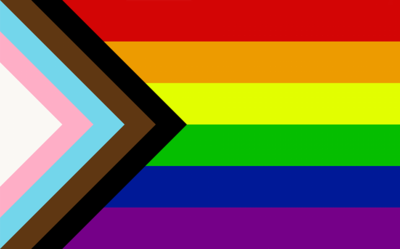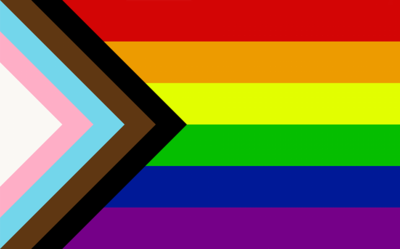 Mediaocean Pride '21: "Lending an Ear"

Nicole Brown, Robbie Smolko, Rob McEvily

Nicole Brown, Robbie Smolko, Rob McEvily

A reminder of the importance of simply listening to people's stories without putting your own lens on anything.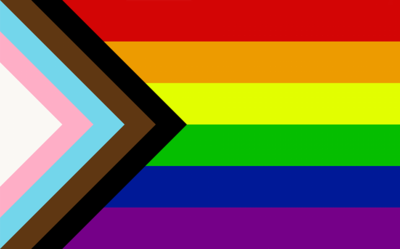 Let's begin with two ironclad facts: 
1. Pride Month is fabulous!
2. It's amazing how fast you learn when you really listen.
While thinking about Pride, and addressing it as a company, we immediately fell victim to just that – "addressing it as a company."
As a team, we wanted to share in the wonderfulness that is Pride but we stumbled a bit over how to make our feelings known – and describe our excitement in a public post. We didn't want to be trite in showing support and we didn't want to brag about the work our DE&I leaders have done in planning terrific ways for us to learn more about Pride. We simply didn't want to equate internal initiatives with external interest.   
Our original thoughts led us to writing about the privilege of "being yourself" – both in your personal and professional life – and how such a simple concept is never as easy as it seems. But instead of hastily choosing a theme, we talked about it, and listened to each other. We learned that some of our friends and colleagues in the LGBTQIA+ community struggle heavily in this regard – with feeling comfortable in their own skin – in very personal and specific ways, and the trans community still lives in fear.  
Last June, the entire world was in isolation, with a long road ahead to safety and normalcy. This June, we're in a better place, and hopefully more appreciative of the people and experiences we've taken for granted. It's nice to think all that Zooming has made us better listeners.  
Pride Month is exciting and wonderful and powerful and dynamic. Its vibe of happiness and openness is terrifically contagious. Its feeling of freedom and fun is generous and universal. During Pride, the joy in the air is palpable, and it gives us great pleasure to foster its philosophy of love and acceptance.  
Mediaocean dates back to 1967, two years before the Stonewall riots. Worldwide, the late 60s were many things: turbulent, rebellious, ground-breaking, inspiring for some, chaotic for others. It was a time of change, and of progress. It was a time when forward-thinking activists led the charge for self-expression and equal rights.   
Pride is very personal, too, and the conversations we're aiming to have about our circumstances, our interests, our questions, and our hopes for the future will surely be enlightening and extremely moving.
Last Thursday, Patti Flynn, Senior Consultant at the Equality Institute in Chicago, spoke with the Mediaocean team about her experiences as an out queer trans woman, and about her work as an advocate for the LGBTQIA+ community. She made it clear how important it is to simply listen to people's stories without putting your own lens on anything. 
Speaking as anyone in the community, Patti said, "I don't need your help, I just need you to lend an ear." 
"I'm a person," she also said. "Someone else's transphobia makes me somehow not a person."  
The notion of a person as kind and generous as Patti feeling somehow "not a person" due to close-mindedness was awful to hear. It was so valuable for our team to spend quality time with someone so open about her life, joys. and fears. She taught us all a lot about Pride and reminded us how to be better listeners and supportive friends. 
If we work toward more acceptance, and really listen to each other, there's no facet of life that doesn't dramatically improve.  
Here at Mediaocean, we truly love this time of year – for listening and celebrating. We're enjoying a range of communications and learning resources throughout the month: sharing Pride facts about each country where we have an office, a Toastmasters gathering centered on Pride in India, a drag-focused event featuring two incredible London-based performers, and a big end-of-the-month Pride Trivia finale.
Happy Pride!