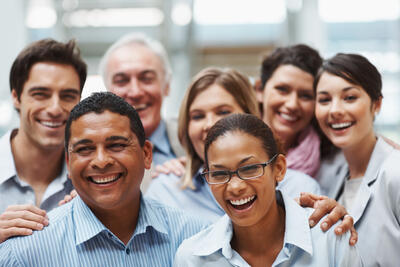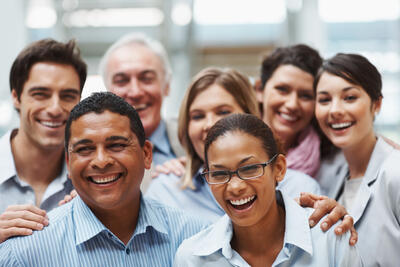 The value of learning 

Prioritizing learning is not only valuable to your professional success, but can also play an important role in your health and well-being.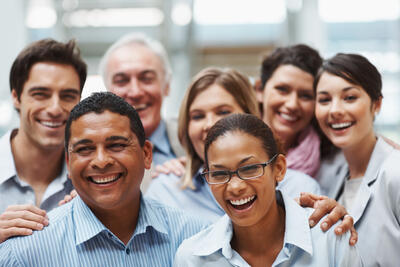 "Learning new things gives us a feeling of accomplishment, which in turn boosts confidence in our own capabilities making one will feel more ready to take on challenges & explore new areas. Learning helps in finding innovative solutions to problems."
– Ashutosh Sarda, Associate Manager, Test Automation
As a member of the Mediaocean Learning and Development team, I'm sure it will come as no surprise to hear that I love to learn. I've always enjoyed learning, did well at high school, and it was always my plan to seek higher education. Aged 17, I sat down and weighed up my options. University would be an exciting adventure and a time to focus my passion for learning into something I was really interested in. However, the degrees that really interested me did not necessarily guarantee to lead to a job, plus I would need to find a way finance University fees myself.
I wrote out the pros and cons, and decided that the best course of action for me would be to forgo further education, and gain some valuable life experience by relocating to London and spending a year as a student youth worker. This led to incredible opportunities to teach young people new skills, to run workshops, to work on my public speaking – and I loved it.
After spending 2 years as a youth worker, I moved into a new role within the charity sector where I ran children's and youth projects, and training sessions for adults. I found that my own passion for learning fuelled a desire to develop others. I worked towards a UK Certificate in Education and Training, and sought to hone my craft as a training professional, bringing me to Mediaocean. 11 years after making that hard decision, here I am as a Team Lead in Mediaocean's Learning and Development team.  
Why prioritize learning?  
"Learning is important so that we can continue to be better in our roles – in understanding our industry, our clients and how to be more efficient in what we do." 
– Carol Chew, Sr Director, Product Management 
I like to think of learning as a form of self-care. By setting time aside for practise or learning, you are prioritising your own growth and development. As well as providing you with more knowledge and skills, studies show that learning can have a positive impact on your brain health.
When you learn something new, your brain responds with an increase of the insulation chemical around brain cells called Myelin which can improve cognitive function. Learning can also stimulate the growth of new brain cells, which can reduce the likelihood of cognitive decline later in life.
It also brings social benefits, such as sharing expertise and a safe environment to express your experience. Many feel a sense of accomplishment having completed a training session, or learned something new. Prioritizing learning is not only valuable to your professional success, but can also play an important role in your health and well-being! 
"Pick something to learn that challenges you.  Research shows that stimulating your brain with new ideas and doing things out of your comfort zone is good for you. Learn anything you fancy, as challenged people are happy people."  
– Sian Allen, Facilities Director, EMEA 
What does learning look like at Mediaocean? 
At Mediaocean our learning philosophy is to foster a culture of learning where we provide opportunities to grow, develop, and apply new skills. 
"Since joining Mediaocean just under a year ago, one of the greatest values I believe that the company holds is the emphasis they place on the learning and development of their employees. Not only has this benefited me professionally, it has also assisted with my personal development due to the diverse range of information and tools that are provided."
– Shayna Mehta, People & Culture Administrator 
I am so grateful to work at a company that invests in its employee's development. At Mediaocean, we have a robust new hires on boarding program, regular training for managers and individuals contributors, LinkedIn Learning licences for all staff, and a commitment to DEI topics.  
Our dedicated L&D team provide training to support everyone to succeed whatever their level and experience. This includes a blended learning program of eLearning and live workshops on topics including giving and receiving feedback, time management fundamentals, emotional intelligence, and leveling up your presentation skills. 
"I value the wealth of technical and professional content on LinkedIn Learning and the content on our own LMS. Beyond these, however, I also greatly value the sessions that the L&D team run that help me to develop more fully and wholly as a member of the Mediaocean working community, namely, the self-development opportunities, like the Emotional Intelligence and Microagression sessions, and, above all, the DE&I and cultural sessions."  
– Matt Barbarello, SVP Knowledge Management 
So, what next? 
You've heard how we at Mediaocean see learning as valuable and an important priority. I asked some Mediaocean team members for their thoughts on the topics you should invest your time in learning about. Here are some of the topics they suggested: 
The evolution of the ad tech industry  
Team work and collaboration 
Empathy  
Written and verbal communication 
Leadership  
Ownership  
DE&I and wider societal and cultural issues related to DE&I 
Invest time in maintaining your mental and physical health 
Your challenge: Reap the benefits to your professional development, your mental health and your relationships by investing time this week in learning!