Mediaocean enables advertisers and agencies to invest hundreds of billions in advertising to drive branding, sales, and enterprise value. We're innovating constantly, and integrating media suppliers, technologies, and innovative measurement companies across traditional and digital advertising. Measuring ad spend throughout the Plan-to-Pay lifecycle is critical to ensure investments are efficient and effective. 
There has been tremendous innovation in 'currency grade' measurement in the last three years, which is what buyers and sellers agree will be the measurement by which the media buyers will pay the media sellers. In all forms of TV, this is where measurement meets the money! 
In the U.S. key Advanced Currency Providers (ACPs) bringing advanced measurement and currency to life are: Nielsen, Comscore, VideoAmp and iSpot. They are at the forefront of this transformation, offering data-driven solutions that allow advertisers and agencies to reach their target audiences more effectively.  While much of the focus has been on the 'currency' or payment at the end of the process (ie. posting), these advanced data sets are used for planning, activation, and stewardship. 
The industry is moving from linear TV buys based on basic demo planning and measurement provided by Nielsen to cross-channel TV buys based on advanced audience provided by multiple innovative companies.   
We believe ACPs will play an increasingly vital role in helping advertisers navigate the complex world of ad-supported television and drive meaningful results for their businesses. We are proud to partner with all of them to bring advanced currency and measurement to life.
For more information, check back on this page for updates. You can also contact your Mediaocean lead or send us an email at AdvancedCurrency@mediaocean.com.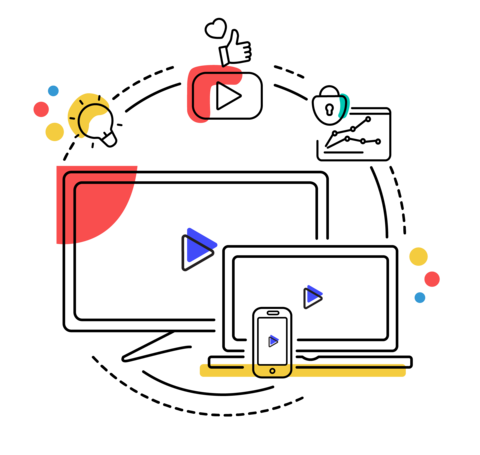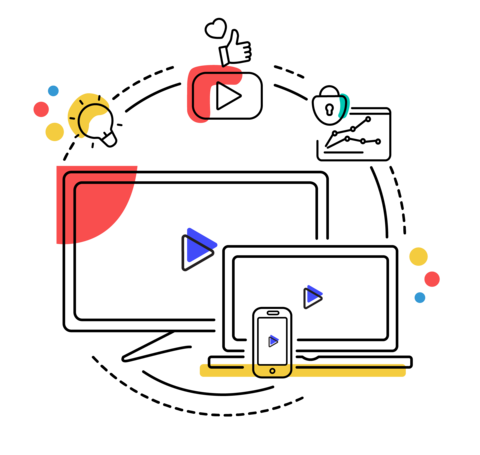 ACP Providers
What are we doing and when?
Mediaocean is working with agencies, publishers, and ACPs to incorporate next-gen measurement into our platform for the 2024 Upfronts. Planners and buyers will have access to VideoAmp and iSpot in Prisma and Spectra, alongside Nielsen and Comscore. This unified approach will allow clients to create complete customer profiles using a vast array of valuable audience data, including viewing behaviors, spending tendencies, and demographic information based on location. 

Pre-buy/Research​
Use ACP demos and metrics in the research and negotiation process​.

• Program estimates​
• RFP and proposals​
• Research reporter
Buy/Order
Use ACP as currency—apply demos to estimate and package guarantee​.

• Currency/guarantee​
• Tracking demo​

Buy stewardship​
Support ACP demos in the revision and makegood processes​.

• Buy revisions​
• Makegoods​

Reconcile
Reconcile on ACPs in post-analysis for guaranteed and tracked demos.

• Post analysis​

Reporting
Support ACPs in all reports. Allow for estimates/actuals and cross-provider reporting​.​

• Pacing​
• Reporting​

​
Support for ACPs throughout the buyer workflow
More resources

Infographic: Converged TV Measurement — Currency is the tip of the iceberg
The TV advertising industry is in deep discussion about how ads should be bought and sold as linear and digital converge. While the debate and jockeying makes for "great television" the more interesting story is in the details of how TV's historically analog marketplace is being transformed by digital measurement and analytics.

Report: The Future of TV Advertising
As people spend more time on streaming services, social platforms, and online and mobile video—in addition to traditional linear TV—the business of brands reaching the consumer is now fundamentally about becoming effective at omnichannel advertising. In this report, Mediaocean shares how we believe the future of Converged TV+Video will unfold, with a focus on the next 12-18 months.

Newsletter: Catch the Wave
Sign up for the Mediaocean newsletter to keep up-to-date with our latest advancements with ACPs, industry trends, events, and more.
NBCUniversal holds third-annual developer conference: One23

Media giants Fox, NBCUniversal, Warner Bros and Paramount unite on video measurement standards

David & Goliath Brands Will Play Together In CTV Ad Space: Mediaocean's McGrory