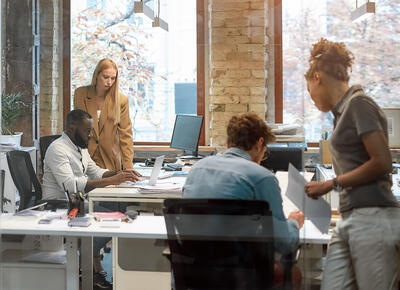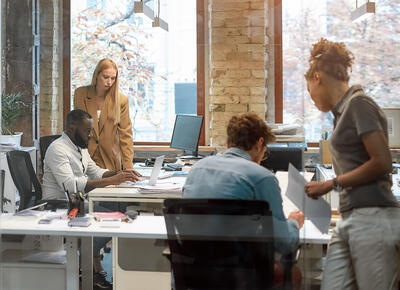 Driving innovation across six seismic shifts in advertising

Our expanding capabilities will ensure we can deliver the right message to the right person in an omnichannel world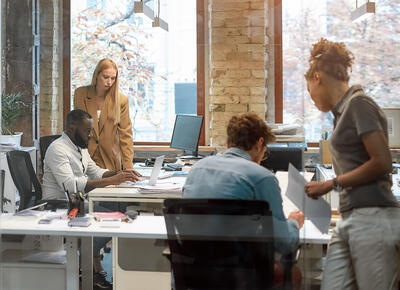 What does the earth's geology have in common with advertising?
We learned in middle-school science class that the earth's crust consists of tectonic plates moving slowly but with jarring impact—like volcanos and earthquakes.
In advertising, consumer behavior is the magma, the major catalyst, that creates seismic shifts. Accordingly, brands must engage with their audiences in a way that resonates with how they consume content—seamlessly across channels on multiple devices and in different contexts. Failure to do so risks losing that audience to a competitor who can. It's that simple. The sophistication required isn't a luxury—it's essential for any marketer who wants to maintain control over their media investments and authenticity in their relationships with consumers.  
Managing the omnichannel opportunity means accounting for these six seismic shifts: 
 
1. Audience driven, publisher-centricity
In a world where publishers own the audience data, advertisers and agencies need to exercise ownership and control to plan, buy, and measure their strategic audiences. It will take partnership and investment to build audiences using interaction data alongside broad connectivity and interoperability to distribute those segments everywhere they need while measuring and optimizing along the way. 
2. Media neutrality
As media consumption becomes agnostic, the silos between channel-based buying groups within advertisers and agencies are breaking down. With that, there is a cause to revisit processes and organizational models. Today's modus operandi—where budgets are handed out to the various teams managing national TV, spot TV, print, and digital—will seem antiquated in a few short years. From now on, the key question will be, "Do we have our strategic audiences defined correctly?" At that point, the team can determine the best places to find them, which will dictate the mix of channels and formats.   
3. Fragmentation everywhere
The explosion of content, creators, and channels has created unparalleled fragmentation. Long gone are the days of a few national TV networks and newspapers. Every new opportunity comes with some fragmentation for advertisers and agencies to overcome. Creative formats evolve, consumer attention migrates, and data accessibility is constantly redefined. Technology to create smoother, more efficient processes is no longer optional. Creative, media, and brand teams must unite their workflows and lean in on a more effective, meaningful approach where creative leads the way. 
4. Linear and streaming TV convergence
With the TV experience now taking place across an array of streaming, linear, and digital platforms, optimizing reach and frequency takes on a new dimension. This has come with the additional complication of a new approach to measurement, as advanced currency providers (ACPs) have now emerged alongside Nielsen for national TV. The proliferation of ACPs is only the tip of the measurement iceberg, as networks now draw from a dizzying array of vendors to tackle the question of incrementality, outcomes and performance. This emerging TV measurement infrastructure challenges advertisers and agencies, who must synthesize different methods and vendors toward a single view of their investments. 
5. Social video
Social platforms are increasingly becoming video-centric. With sight, sound, and motion, brands can tell a story that creates a connection. To do so, content needs to be relevant, engaging, and personal. Advertisers and agencies have found producing personalized short-form videos at scale difficult—especially across fragmented walled gardens. Efficiency can be gained by leveraging creative frameworks for streamlined management across social platforms and open web and CTV. Personalization and real-time video rendering are must-have capabilities in the creative toolbox, and advanced technology automates the process and prioritizes creative audiences to win the attention of chronically distracted consumers.  
6. Creative tech transformation
Automation is the key to "create once, iterate endlessly, and distribute everywhere"—the new gold standard for omnichannel creative. Advertising was already complex before the ad was distributed; it's downright unwieldy when that creative needs to be the right message and must be distributed to a fragmented diversity of channels and formats. Creative automation and intelligence will help brands balance efficiency with control over their core creative concepts and provide the insights they need to optimize their best-performing assets.  
 
Here at Mediaocean, it's our responsibility to anticipate and adapt to these seismic shifts to position our clients for success in the advertising future.  
Innovation is a constant state where we can recognize the shifts coming as consumers navigate through a vast number of channels and devices while managing privacy standards and quantifying the impact of our efforts. It's not a problem to be solved as much as a reality to be addressed, and our expanding capabilities will ensure that we can deliver the right message to the right person in an omnichannel world.