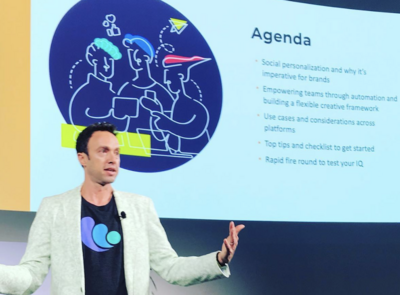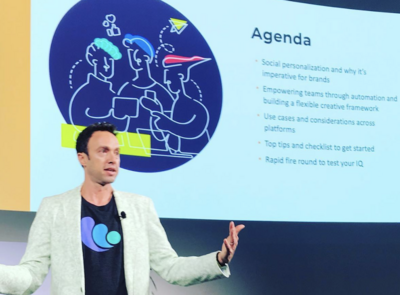 The future of social media and entertainment is participatory 

It's never been more important to create relevant experiences for customers and make sure they have consistent experiences across all social platforms.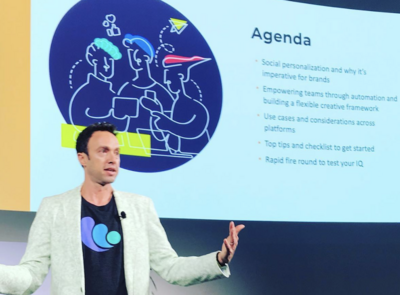 CMO Aaron Goldman took the stage at Social Media Week and gave the capacity crowd insider tips on how to think about paid social advertising and social personalization.  
"We always want to start with the consumer perspective," he said, sharing use cases and covering the nuances between Facebook, Instagram, Twitter, LinkedIn, TikTok, Pinterest, and Snapchat.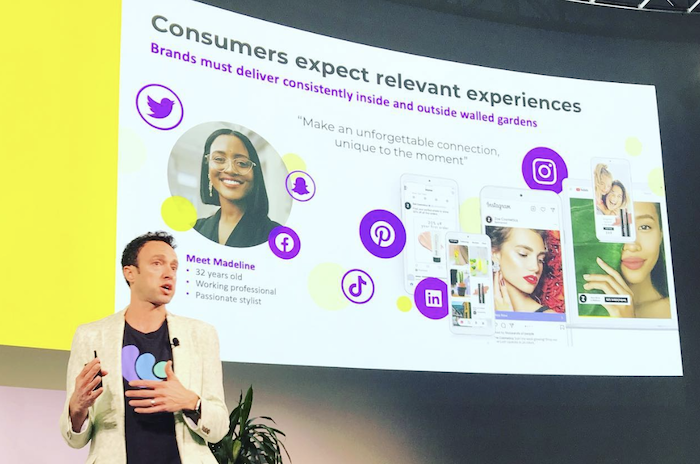 "It's all about creating relevant experiences," he continued, "and how to deliver your brand in a way that's consistent across platforms. That goes for the walled gardens of social media, the open web, and anywhere else your brand exists. You want to make sure that people have a consistent experience with you. And to do that, you have to meet them where they are. And to do that, you have to understand who they are, understand their motivations, understand what they're interested in, and use all the signals they're giving off across these platforms to ultimately create an unforgettable connection." 
During the interactive portion of Aaron's presentation, he shared real Mediaocean ads with the audience, presented the different variables, explained how the variables can make a huge difference, and asked participants to choose the ad they felt was more effective in each case (static vs video, animated explainer vs product demo, plus headline copy and CTA options). He also quizzed participants on which platform they felt produced higher engagement for the same ad (LinkedIn vs Twitter, Snap vs TikTok), and shared the surprising results.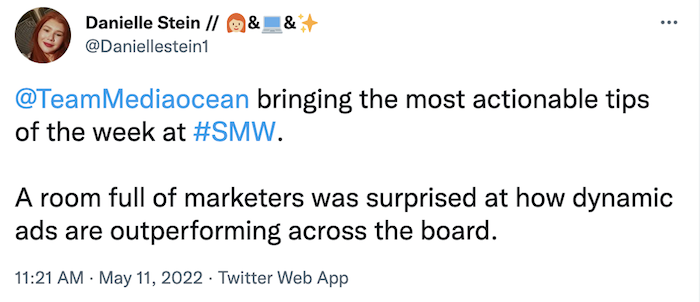 For the complimentary companion guide to Aaron's presentation – Social Personalization: Why it's a must for all brands – just fill in your info here and the report will be sent directly to your inbox.