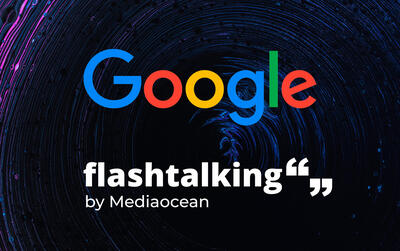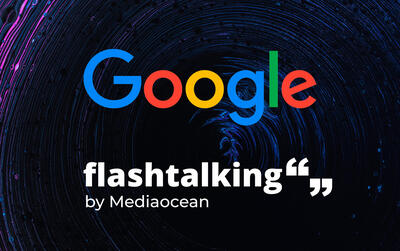 Mediaocean Announces Deeper Connection with Google for Flashtalking Social Ads Manager

Enabling activation within the Flashtalking platform alongside Facebook, Instagram, LinkedIn, Pinterest, Snap, Twitter, and TikTok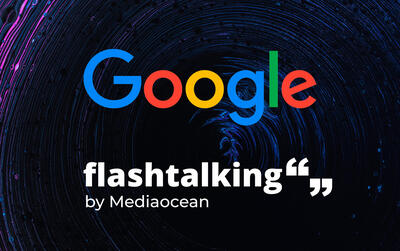 NEW YORK, NEW YORK, June 21, 2023 (GLOBE NEWSWIRE) – Mediaocean, the mission-critical platform for omnichannel advertising, announced a deeper connection with Google for activation within the Flashtalking Social Ads Manager (formerly known as Scope by 4C) alongside Facebook, Instagram, LinkedIn, Pinterest, Snap, Twitter, and TikTok. 
Through Flashtalking Social Ads Manager, brands and agencies can use advanced tools and AI to create personalized ad campaigns on the leading global social and mobile platforms. The deeper connection with Google will unlock the full potential of dynamic creative optimization and enable robust campaign management including the ability to:
Extend brand and performance campaigns to Google as part of the omnichannel media mix

Automate data feed information such as product pricing, availability, and event line-ups directly into creative content

Utilize scaled creative and quick iterative versioning across personalized messaging and formats

Work within an enhanced, simplified workflow across all steps of ad building, campaign activation, measurement, and optimization
Mediaocean's Mid-Year Advertising Outlook Report revealed the impact of generative AI, social video and creative testing. The partnership with Google for Flashtalking Social Ads Manager builds on these trends and enables marketers to capitalize on emerging opportunities to reach consumers. "We are thrilled to work more closely with Google and give Flashtalking customers a centralized place to reach new audiences, tapping into absolutely massive scale," said Ben Kartzman, Chief Operating Officer of Mediaocean. "This integration will provide an opportunity for brands to activate on Google within the Flashtalking Social Ads Manager and drive outcomes that grow their businesses."
The announcement follows a number of notable accolades for Mediaocean. The company was named a leader in the 2023 SPARK Matrix for AdTech Platforms and one of the top ten 2023 Ad Age Best Places to Work. Additionally, Flashtalking recently received additional accreditation from the MRC and was named a finalist for the 2023 I-COM Data Creativity Awards.
About Flashtalking by Mediaocean
Flashtalking by Mediaocean is the leading independent ad tech platform for primary ad serving, personalized creative, social ads management, and advanced measurement. Global brands and agencies use our innovative products to create, automate, activate, and iterate omnichannel advertising campaigns. Through unbiased measurement, unparalleled service, and a deep partner ecosystem, Flashtalking drives successful digital marketing at scale. As part of Mediaocean, our solutions are integrated into the industry's most trusted advertising infrastructure for planning, buying, billing, and reporting. Visit mediaocean.com/flashtalking-by-mediaocean for more information.