Primary ad serving, personalized creative, social activation, and advanced measurement

Independent measurement free of bias
Get privacy-compliant, user-level data for every impression and interaction. We deliver unbiased, independent data measurement free from media-buying conflicts. This allows us to integrate across the ecosystem and empower advertisers at every step of the campaign set-up process.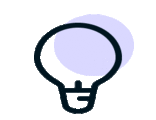 Ownership and portability of data
Take ownership of your data with independent, MRC-accredited ad measurement. As your primary ad server, we are the source of truth to verify and measure delivery as well as track the performance of media and creative. We also allow you to bring data in and out of our platform to connect freely.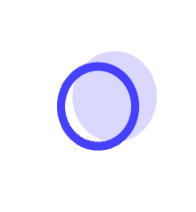 Ecosystem connectivity and operational efficiency
Minimize friction between ad tech ecosystem partners to drive efficiency with our open, integrated ad stack. We are fully integrated with all leading ad tech partners and offer extensive APIs to connect with your preferred DMPs, DSPs, planning and creative management systems, identity providers, and measurement partners.
Ad serving
Independent, unbiased delivery
Realize the promise of data-driven messaging while maintaining flexibility, independence, and data ownership. Flashtalking by Mediaocean is the leading independent global ad server for advertisers who value control of their data and wish to separate media sales from delivery and ad measurement.  
Full transparency: Flashtalking provides advertisers with privacy-compliant, user-level data for every impression and interaction—not data locked within a walled garden. 

No media-buying conflict: We deliver unbiased, independent data measurement without media-buying conflicts. 

Accredited and secure: Flashtalking's ad server is MRC-accredited, SOC 2 secure, and GDPR- and CCPA-compliant. 

Integrated and API-ready: Flashtalking's ad server is fully integrated with all leading ad tech partners and offers extensive APIs to connect with an advertiser's preferred DMPs, DSPs, planning systems, identity providers, and measurement partners. 
Creative personalization
Data-driven creative tailored to audiences in real-time
Deploy large-scale campaigns with sophisticated decisioning and targeting tactics by activating dynamic creative, data, and feeds with Decision Trees. Flashtalking by Mediaocean enables advertisers to efficiently implement personalization strategies at scale and deliver people-based marketing with our native cross-device creative personalization solutions. 
Cross-device, cross-channel storytelling: Reach customers with one-to-one personalized messaging—no matter which device they use. Efficiently execute people-based messaging with Flashtalking's native identity solution, FTrack, or through our integrations with the leading identity partners. Unlike other platforms, we specialize in true cross-channel storytelling with the ability to personalize across display, video, social and native. 

Creative management tools: Flashtalking's powerful creative tools enable advertisers to personalize at scale. Quickly build dynamic creative in Ad Studio or upload third-party creative. Activate your data by connecting feeds or APIs for real-time relevance. Seamlessly manage the entire creative process—from build to versioning and approvals.
Social
A single, consolidated platform for personalized social advertising
A converged and comprehensive​ social technology platform​ to simplify workflow and amplify performance
Scaled creative production: Empower teams with industry-leading design tools and creative automation to build once, iterate at scale, and distribute across all social platforms and media channels. Further consolidate creative efforts by leveraging centralized asset management and creative distribution capabilities across social, display, and CTV.
Personalized ad automation: Capitalize on streamlined data feeds and integrated creative and activation workflows to efficiently deliver personalized messages social audiences expect in logged-in environments. Maintain engagement with those audiences through automated social ads that continuously update with live data.
Social ads management: Orchestrate smarter campaigns using custom brand KPIs and holistic performance intelligence that inform everyday platform decisioning. Unlock efficiencies for teams activating and optimizing across different closed ecosystems in a single, consolidated platform with a direct connection to omnichannel budgeting, authorizations, and financial reconciliation.
Converged TV + Video advertising
The comprehensive solution for converged TV+Video advertising
Leverage our scale across all channels and digital fundamentals such as attribution and a cookieless identity framework to reach and engage target audiences across all video-specific opportunities. Flashtalking Video+ addresses the complex omnichannel needs of sophisticated digital advertisers. Our solution leads the industry in addressing comprehensive support across: 
Creative: Support both existing and emerging TV+Video formats and capabilities across all devices and platforms. 

Delivery workflow: Accelerate speed to market while lowering the total cost of ownership through an efficient video trafficking workflow. 

Reach: We are certified across scores of video providers, assuring reach across every property that a media plan touches. 

Social: Develop impactful video assets that captivate social media consumers' attention with our expanding list of ad building tools and creative management capabilities. 

Identity: Enabling both individual- and household-level identity orchestration, our Identity Framework provides a clear mechanism for cross-indexing our platform data with data from leading TV+Video partners, providing advertisers with a unified dataset for measurement and personalization. 
Verification: We support verification across CTV and video either through our proprietary verification solutions or via our integrations with other verification vendors. 

Measurement: Access in-depth data to track individual and household-level reach, frequency, and incrementality.  
Audience and Identity
Future-proof measurement and personalization for the cookieless era
Cookies limit advertisers' abilities to personalize their consumers' experiences and accurately measure campaign performance. Flashtalking addresses these challenges with our Identity Framework, which provides advertisers the flexibility to use our FTrack ID, Household ID, and/or Cookie IDs for both measurement and personalization. Our Identity Framework empowers advertisers to expand their reach, improve accuracy, champion consumer privacy, and select the optimal ID for each campaign. 
Identity Framework: The most extensive coverage of reach, frequency, and conversions across channels and browsers
FTrack ID (FTID): A global, privacy-safe, cross-device solution, combining sophisticated machine learning with real-time signals to enable user-level identification

Household ID (HHID): A comprehensive view of household-associated devices, enabling consistent messaging and more accurate measurement across multiple channels and devices
Creative intelligence
Recognize and respond to the connection between creative and audiences
Advertisers need to understand the impact of their creative decisions, but dynamic creative performance is often condensed to the point of ambiguity. With Flashtalking's AI-driven Creative Intelligence solution, brands can recognize and respond to the connection between creative and audiences at scale regardless of the channel, device, or platform.
Creative Taxonomy​​​​​​: Develop a standardized naming convention for Creative Labels with the help of a customizable, advertiser-level taxonomy tool.​

Creative Labels: Apply off-the-shelf or custom descriptors to creatives and versions as metadata for simpler reporting, analysis, and optimization.​

Auto-Classification: Automatically apply Creative Labels to selected creatives and versions across channels with AI.​

Creative Label reports: Understand the impact of individual creative elements on campaign performance with easily accessible data sets.​

Creative optimization: More intelligently optimize campaigns based on the performance of individual elements within each creative, including headlines, images, video, and more.
Verification and brand safety
Holistic brand protection
Maximize the impact of digital media with Flashtalking by Mediaocean's global suite of actionable verification services. We are uniquely positioned to be the trusted, objective third-party evaluator of media quality on behalf of advertisers. We provide fraud detection and viewability services globally across desktop, mobile web, in-app, and most importantly, CTV. 
MRC accreditation in OTT: Flashtalking is the only independent ad server accredited for sophisticated invalid traffic (IVT) detection and filtration in the OTT space.  

Operational efficiencies: Accelerate speed to market, reduce trafficking errors and achieve cost efficiencies by bundling verification services with global ad serving and automating the verification workflow. 
Customized metrics: Configure customized reporting dashboards with an advertiser's own specific metrics, or Flashtalking can provide customized verification reporting to support specific KPIs. 
Ready for the leading independent ad server?
Discover how leading brands and agencies are staying ahead of the curve with Flashtalking by Mediaocean.
Thank you for your interest. Someone on our team will reach out to you shortly.