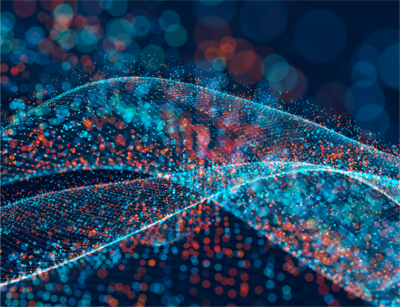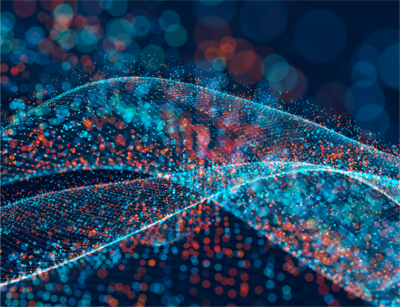 The what, why, and how of the new Mediaocean product paradigm

Mediaocean CMO Aaron Goldman speaks to the new paradigm and its presence in the industry.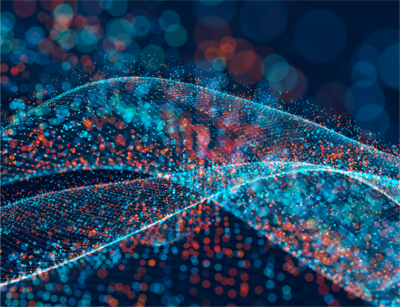 What
Earlier this week, we announced that Mediaocean has accelerated our product transformation into an omnichannel advertising platform. As part of the process, we developed a new product paradigm and introduced a new brand identity. It's all by way of embodying our leadership position in the industry and the past, present, and future of ad tech.
Over the last 50+ years we've built out a suite of individual best-in-class products to address specific pain points for our customers. We had Spectra for traditional media, Prisma for digital, Lumina for planning, Aura for time and cost tracking, etc. And last year with the 4C acquisition we made the move into closed ecosystems like social, e-commerce, and CTV.
Today we're putting it all together and making it easy for all stakeholders – advertisers, agencies, data partners, technology players, and media providers – to use Mediaocean and get tangible benefit from our solutions. So you don't have to remember names like Prisma and Lumina or 4C – it's all Mediaocean. We're consolidating everything into 3 solution areas – Media Intelligence, Media Management, and Media Finance. And we're wrapping all that with our partner connect ecosystem and an omnichannel data warehouse.
Looking ahead, we're future-proofing our solution by making further investment in artificial intelligence and machine learning. This will allow us to continually adapt to evolving consumer habits and media formats. In turn, we can surface actionable insights for our customers and go from processing $150 million in global media spend to optimizing it.
Why
The move towards a unified platform comes at a critical time for marketers as they face new challenges. Our scale and commitment to remaining open and neutral in the marketplace makes us the partner of choice for all constituents. Here are some of the things keeping marketers up at night and our value in addressing them.
Identity Resolution. With Google's recent announcement that it's not replacing the cookie with another identifier, there's a lot of scrambling among the programmatic ad tech players. Fortunately, Mediaocean is not programmatic – we're omnichannel – and we've built out a graph of graphs that's anchored on offline identifiers so we're not reliant on any single audience proxy.
Walled Gardens. The closed ecosystems all benefit by having their own first-party data to close the loop but advertisers need an independent and interoperable platform to work across them. That's why Mediaocean has unified full campaign management workflow for Amazon, Facebook, Instagram, LinkedIn, Pinterest, Snap, Twitter, and connected TV. Speaking of which…
Converged TV. With the rapid growth of streaming, we can't have linear and CTV in silos. There needs to be a uniform way to plan and buy audiences and reduce overlap. That's what we've done with our converged TV planner. It's a solution for the buy-side that's also been adopted by the sell-side including NBCU and Disney+ Hotstar.
E-commerce. The migration from bricks and mortar was well underway pre-Covid but now it's permanent. Amazon, Walmart, Target, Kroger – all these companies are building out their ad platforms and it's a massive opportunity that Mediaocean is unlocking, again for both the buy and sell-side.
Agency/Advertiser Partnership. Agencies are under more pressure than ever to be accountable, efficient, and transparent. The Mediaocean platform helps restore trust between parties and allows people to focus on what they're great at – building amazing campaigns – without worrying about managing approvals, payments, and reconciliations.
How
Our vision is to power a world where marketers market the way consumers consume – seamlessly across channels and devices. That's how we're developing the Mediaocean platform and our industry needs to continue to innovate around that dynamic. How can we truly make it AS easy for marketers to do great marketing as it is for consumers to get great content?
It's all about removing friction in the Lumascape and reducing the ad tech toll at each step. It's about putting all the functionality into an independent system that's open and neutral and fully transparent. And we need to make sure the capabilities can be deployed in every market around the world. We're up over 1200 employees in 20 international offices we've got a massive footprint to provide global support. And now we're putting all our offerings into one place to truly unlock the full value.
This is a transformational moment for Mediaocean – expanding from the back-office system of record to front-of-the-house intelligence and activation, all in one omnichannel advertising platform. We couldn't be more excited to accelerate the future of this industry.