Transparency and controls for media and creative accounting

Purpose-built for advertising
Simplify estimates, authorizations, and billing by combining multiple campaigns, media channels, projects, and commissions in a single record and unified workflow.

Global customization
Configure multi-company, multi-currency, and multi-language controls with country-specific rules. Real-time reporting and flexible payment options give global advertisers and agencies transparent control over financials.

Open and integrated
Direct connections between interfaces used by both media and finance teams enable efficiency and collaboration for automated billing reconciliation, while external integrations with general accounting and ERP systems integrate advertising financials with other business financials.
Media Finance
Estimates and costs (Aura)
Consolidate pre-billing activities like estimation of media, creative production, job costing, billing and payment instructions, and time and expense approvals. Track time, monitor and reimburse for expenses, create jobs, obtain approvals, view project financials, and organize projects from start to finish. With all pre-billing workflow integrated, analyze and compare estimates to actuals, with the flexibility to drill down to project and transaction-level detail.
Media Finance
Biling and payments (Spectra/Ignitia)
Improve the speed and reliability of billing from booking to payment with automation in areas like invoice and order linking, invoice matching from vendors, and centralized client and vendor invoicing. Seamlessly connect media buyers and creatives to finance teams for spend and vendor invoice reconciliation, invoicing, and payments. Increase productivity and mitigate risk by simply reviewing and approving automatically integrated invoices from programmatic and closed ecosystems like Google and Facebook. Link a single invoice with multiple insertion orders to each corresponding campaign within the buyer workflow, allowing for greater accuracy when reconciling.
Media Finance
Financial management (Spectra/Ignitia)
Maximize efficiency with financial tools for managing the business: budget management, end-of-month accruals, and WIP (work in progress) management. Customize organization-specific controls like recognition of costs and revenue to effectively manage accrual calculations. Maintain complete financial control through integration with your core accounting system. Gain oversight and transparency into your schedule, creative projects, budget goals, and the booking status of media throughout the lifecycle of a campaign.
Media Finance
Financial reporting (Spectra/Ignitia)
Centralize the reporting for all finance teams with profitability, spend, and reporting for the media and creative business in a single location. Make vital decisions quickly with real-time reporting and financial transparency across finance teams through standard templates for campaign budgets, client and agency expenditures, division budget, media WIP, and tax reports. Reports can also be exported to Microsoft Excel with data displayed in pivot tables.
Explore more solutions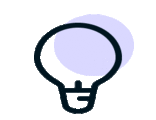 Media Intelligence
Critical data surfaced where and when it matters most

Media Management
End-to-end workflow for omnichannel campaigns

Partners
Integrated across the media ecosystem
Take control of your advertising financials
Trust the modern system of record relied upon by advertisers and agencies.