End-to-end workflow for omnichannel buying at scale
Standardized, not generic
Our experience with digital, traditional, and converged media means we can standardize end-to-end workflows across channels and buying methodologies while honoring the nuances and complexity of different media.

Risk mitigation
Our technology is trusted by enterprise brands and the world's most innovative agencies to manage billions of dollars in media while maintaining the necessary compliance and controls.

Global scale
Our platform is used in more than 90 countries, providing an unparalleled level of consistency across hundreds of supply, data, and technology vendors worldwide.
Media Management
Buyer workflow (Prisma/Spectra)
Manage your media with a single platform that integrates all buying methodologies across channels with a standardized workflow. Start with authorizations, RFPs, proposals, negotiations, allocations, and ordering. Manage stewardship, trafficking, and execution. And fine-tune campaigns through pacing, and reporting, optimization, and actualization. Third-party supply, data, and technology partners are integrated into the workflow to improve efficiency and reduce redundant work. Across digital or traditional, direct or programmatic, open web or walled gardens, employ consistent methods to maintain accountability.
Media Management
Seller workflow (Prisma for Sellers)
Connect with buyers and unify the advertising sales workflow with automation, in-platform communication, and a seamless data flow. Facilitate proposal, rate, and deal management; order transactions; revenue reporting; invoice issuing; and reconciliation. Leverage robust capabilities for order management, including direct connections to buyer systems providing critical data throughout the media sales process and while buyers manage campaigns.
Media Management
Social (Scope/Flashtalking)
As ad dollars continue to shift into social channels, creative and media management processes can become increasingly siloed and complex. Marketers require flexible and reliable data-based personalization and optimization levers to keep social audiences engaged. Combining technology from Flashtalking and Scope by 4C, Mediaocean offers a suite of social solutions that enable creative and marketing teams to simplify workflow and amplify performance.
Media Management
Converged TV optimization
Unify how you plan, buy, and measure premium video advertising across any device or platform, including  linear TV, connected TV, and digital video. Forecast reach based on strategic or Nielsen-based audiences, with unique and proprietary solutions like TV reach extension to  find missed, elusive audiences across video placements and hit campaign goals.
Flashtalking by Mediaocean
Primary ad serving, personalized creative, and advanced measurement
Maximize return on ad spend and accelerate speed-to-market with an innovative solution for end-to-end omnichannel campaign execution. Powerful creative tools and best-in-class targeting technology enable advertisers to deploy, verify, and measure sophisticated campaign strategies at scale. Free from media-buying conflicts, we provide unbiased, independent data measurement and integrate with an ever-expanding number of ecosystem partners to help to automate workflows and reduce manual errors. 
Explore more solutions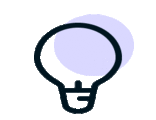 Media Intelligence
Critical data surfaced where and when it matters most

Media Finance
Transparency and controls to streamline billing operations

Partners
Integrated across the media ecosystem
Ready to take the omnichannel leap?
Optimize your media campaigns with end-to-end workflow across media types and channels.