PC Dreamscape Enters Into Agreement with Mediaocean for Lumina Global Media Planning Tool
On June 12, PC Dreamscape, Inc. ("Dreamscape"), a portfolio company of the private equity firm GTCR, entered into an agreement to acquire Mediaocean's global media planning tool, Lumina. Lumina helps improve media plan workflow and visibility between brands and agencies through an end-to-end system.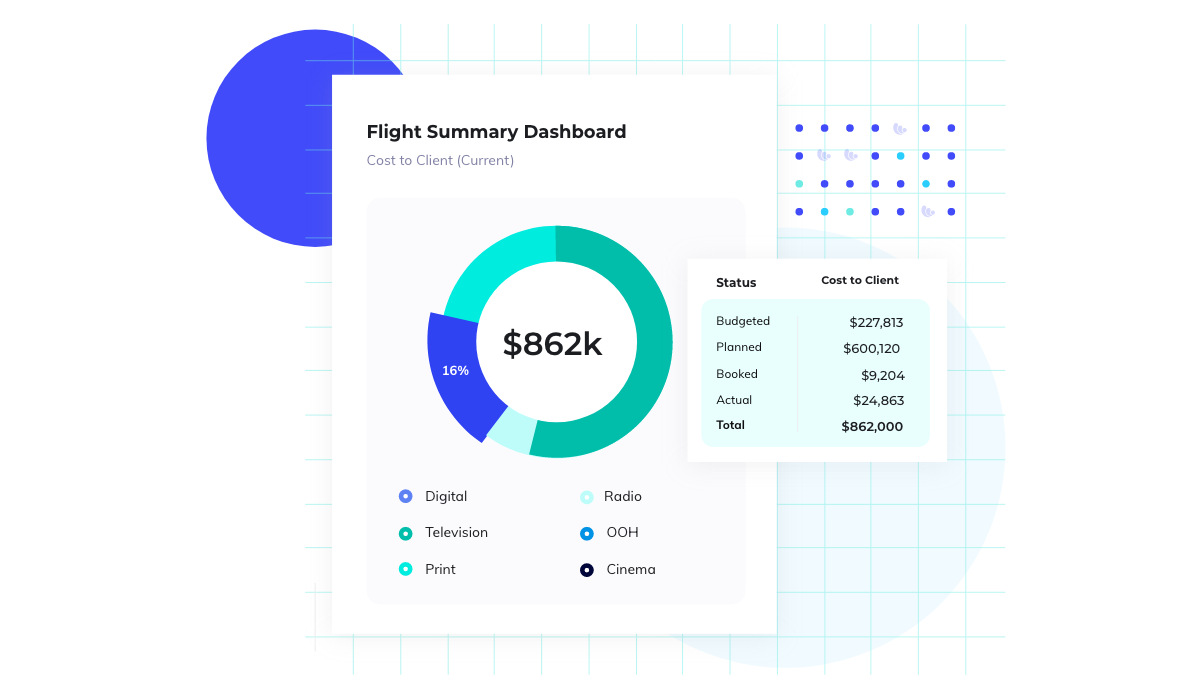 Improve media plan visibility and collaboration between teams
Lumina is now part of Guideline. Learn more here. The proliferation of media data compounded with an increasing number of partners has forced many brands and agencies to work across disparate systems. This fragmentation causes media teams to suffer through disjointed workflows, global/local/agency team miscommunications, and an overall lack of transparency. Both stakeholders need a single source of truth to unite all stakeholders for global media investment.
Centralize media plans globally for spend insight and control

Combine and control your data
Leverage a single, integrated system that standardizes data and operations across markets, advertisers, agencies, and channels.

Integrate planning and buying
Eliminate repetitive data entry and build team trust with a common system to keep planners and buyers in sync throughout the entire plan life cycle.

Extract holistic or granular insights
Gather intelligence to inform strategy with centralized visibility into media plans and related data globally instead of relying on disparate reports across partners, vendors, and systems.
The only planning solution directly integrated with media buying and finance
Ready to get your answers, faster?
Discover how Mediaocean is empowering marketers with insights at their fingertips. 
Explore integrated media solutions
Buyer workflow (Prisma)
Cross-channel media management for all stages including campaign planning, RFP and negotiation with sellers, trafficking, buy stewardship, reporting, programmatic and data integrations.
Closed ecosystems (Scope by 4C)
Consolidate social, e-commerce, data-driven linear, and connected TV ecosystems with tools for creative personalization, machine learning and automation across campaigns, and visualizations of source-of-truth data to drive business results.
Media finance (Spectra)
Customized to manage global advertising spend and streamline operations. Multi-company, multi-currency, multi-language controls with real-time reporting and flexible payment options.