Centralized media management across buying methodologies and channels
Recent transformations in media delivery and consumption have created massive complexity and technological requirements for today's marketers. This creates potential for workflow inefficiency and an inability to maintain proper control of the media supply chain. Whether traditional or digital, direct or programmatic, open web or closed ecosystems, the media industry needs a unified system for managing campaigns and billions of dollars in investment. We provide just that.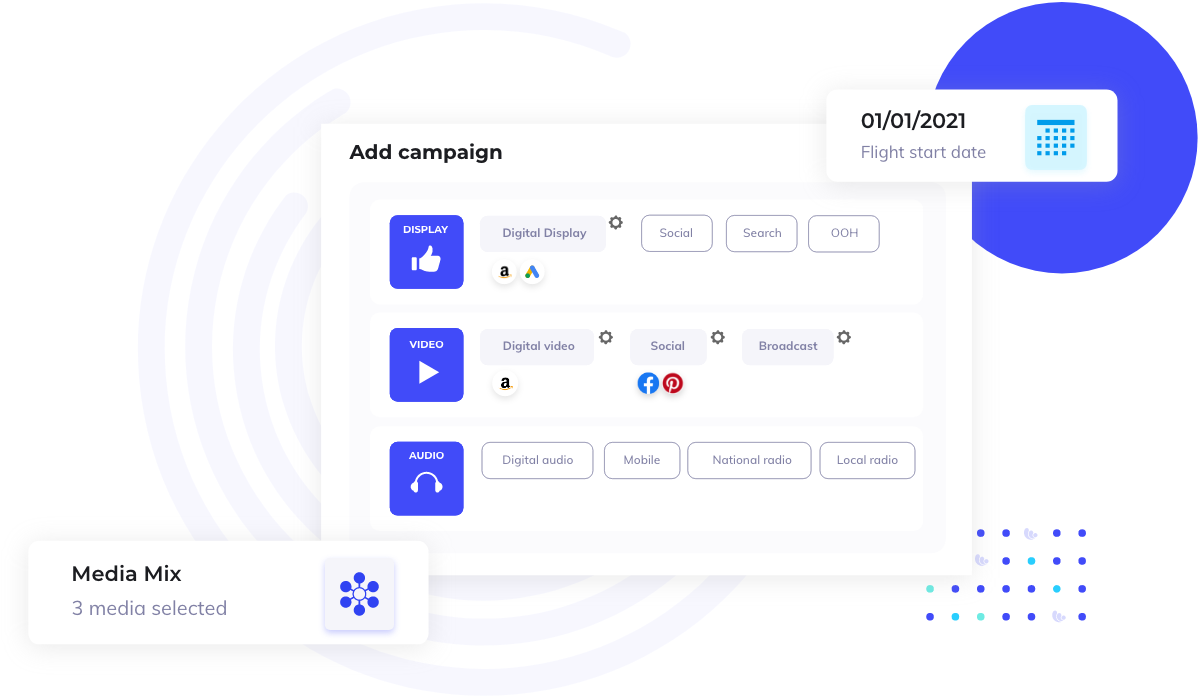 Bring together teams, media channels, data sources, and tech partners.
Normalize omnichannel media
Maintain accountability and mitigate risk managing all media through a single platform and standardized workflow.
Connect the ecosystem
Integrate data and workflow through APIs and integrations across hundreds of supply, technology, and data partners.

Accelerate your workflow
Eliminate time wasted on manual, redundant work with automation – from authorizations and negotiations to trafficking and execution, as well as reporting and actualization.
Explore end-to-end, integrated capabilities
Advanced Currency and Measurement in Advertising
Mediaocean believes Advanced Currency Providers (ACPs) play an increasingly vital role in helping advertisers navigate the complex world of ad-supported television and drive meaningful results for their businesses. We are proud to partner with them to bring advanced currency and measurement to life.
Explore integrated media solutions
Social Ads Management (Flashtalking/Scope)
Consolidate social, e-commerce, data-driven linear, and connected TV ecosystems with tools for creative personalization, machine learning and automation across campaigns, and visualizations of source-of-truth data to drive business results.
Global plans (Lumina)
Improved media spend visibility with tools for flowcharting, budget allocation, and authorizations. Seamless extension of plan data into the buying workflow, and planned vs. actuals comparison based on actualized buying data.
Media finance (Spectra)
Customized to manage global advertising spend and streamline operations. Multi-company, multi-currency, multi-language controls with real-time reporting and flexible payment options. ​
Ready to scale your buying workflow and operations?
Learn how the largest brands and agencies use Mediaocean to manage their media.